More than 124,000 confidential documents related to Uber, including emails, iMessages, WhatsApp messages, memos, presentations, invoices, etc. have been leaked to The Guardian. On July 10 (local time), The Guardian and more than 180 journalists at more than 40 other publications simultaneously published articles detailing how this startup broke the law, deceived the police, took advantage of its business activities. violence against drivers, secret government lobbying and other unexpected circumstances.
Much of the document covers the period from 2014 to 2016, a period when Uber was actively expanding globally. The company, which deployed on four continents quickly, often without a license to operate as a taxi or delivery service, sees itself as a technology platform that connects drivers and passengers.
Since then, Uber's leadership has changed a lot. Most notably, co-founder Travis Kalanick stepped down as CEO in 2017. In a statement, Uber said it "does not and will not excuse past behavior that is inconsistent with current values. Instead, we ask the public to judge based on what has been done in the past 5 years and what will be done in the coming years."
So, how the "Uber Profile" exposes the scary truths about one of the pioneering startups in this technology taxi field.
"Violence guarantees success"
The leaked documents paint a dark picture of what was going on in Uber's C-Suite ranks, as France reacted strongly to Uber's entry into the market in January 2016. On New Year's Day, at least 2,000 taxi drivers took to the streets to express their anger at Uber. Text messages over the next three days show that former CEO Kalanick wanted one of his subordinates to pressure the Uber driver to counterattack.
Not only showing indifference to the possibility of Uber drivers being hurt by traditional taxi drivers, Kalanick even… waited for this to happen. "I think it's worth it… Violence guarantees success," one of his messages read. Such violence does not stop at ideas. A year earlier, more than 80 Uber drivers were attacked across Europe and dozens of vehicles destroyed in clashes with traditional taxi drivers, who fear losing their livelihoods because of Uber. When protests against Uber broke out in Paris, the company's management worked in an anonymous office and for safety reasons were ordered not to wear Uber clothes in public.
The company wants to take advantage of the violence against drivers to win sympathy from the authorities and the public. In some cases, when a driver is attacked, Uber leaders will quickly "seize" the opportunity. For example, if they are stabbed, beaten, or thrown at a car with bricks, executives will provide detailed information to the press to create a negative impression of traditional taxis. Uber is also using it to pressure to meet politicians and push for legal change.
Speaking to The Washington Post, Uber's vice president of marketing and public affairs, Jill Hazelbaker, acknowledged mistakes in the treatment of drivers in the past, particularly under Kalanick, but said that no one, including Kalanick, wants Uber drivers to suffer violence.
Leaders self-identified as "pirates"
According to The Guardian, a senior Uber executive wrote in an email: "We are not legal in many countries, so avoid making opposing statements." In a comment on the tactics Uber uses to evade authorities, another executive wrote: "We've officially become pirates."
Employees know they are doing illegal work
In 2014, Thailand shut down Uber when Thai authorities discovered its drivers did not have the insurance and registration necessary to operate commercial vehicles. Also in 2014, India ordered Uber to cease operations after a passenger alleges he was raped by a driver. Nairi Hourdajian, Uber's then-head of global communications, texted a colleague: "Sometimes we have problems because damn, we do illegal work."
Secret deal with Emmanuel Macron
In the midst of controversy in France, Uber has a key ally in the government: future French President Emmanuel Macron. According to reporters investigating the "Uber Papers," after a meeting between Macron, then the French Economy Minister, and Mark MacGann, Uber's European lobbyist at the time, Macron pressured let the authorities go easy on Uber.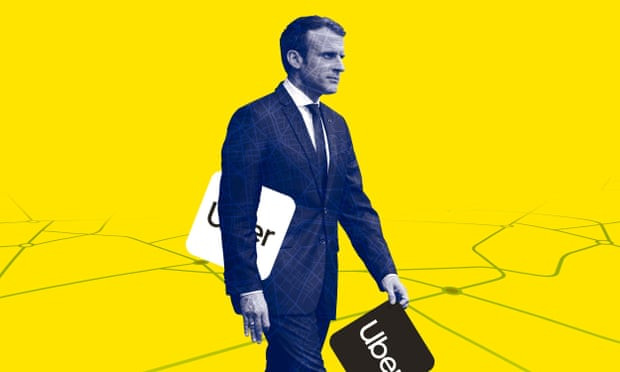 In July 2015, Kalanick himself asked if Interior Minister Bernard Cazeneuve could be trusted, when the French government was considering softening regulations on Uber and hoped Uber could shut down the controversial discount service. UberPop controversy. The Ministry of the Interior is legally responsible for taxi licensing in France. In addition, the then French Prime Minister Manuel Valls was considered by Uber as "enemy number 1" with his strong ideology and plot to protest against him.
"Should we trust Caz," Kalanick asked bluntly. Macron replied: "We met the Prime Minister yesterday. Cazeneuve will keep the cabs quiet and I will gather everyone next week to prepare for reform and amendment of the law. Caz approved the transaction…". At 8pm Paris time, UberPop was discontinued in France.
It's not clear what the "transaction" Macron was referring to. However, when the "Uber Records" were exposed, Cazeneuve said he was unaware of such a "transaction".
The document suggests Uber worked with Macron's staff to submit regulatory amendments related to the driver-for-hire (VTC) sector to "friendly" MPs. Once UberPop suspended, Macron continued to pass one of the key provisions in the amendment – a significant cut in the training required to obtain a VTC license.
Macron did not respond to the incident. The Élysée Palace declared Macron's duties as Economy Minister, making him encounter naturally with many companies related to the profound change that occurred during those years, in the service sector.
Du Lam (Synthetic)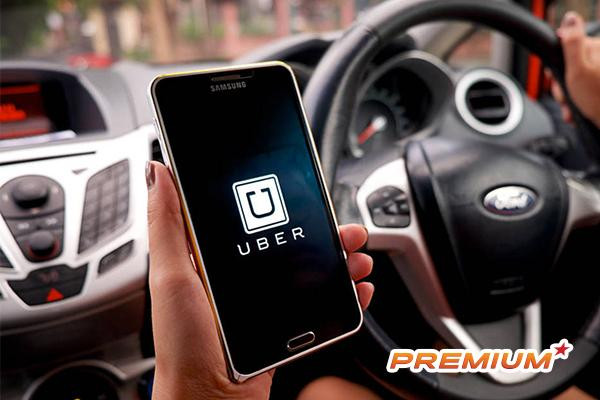 Uber: The one who started the war with traditional taxis
Starting from a luxury ride-hailing service, Uber has become the inspiration for a series of ride-hailing services to be born and swallow the traditional taxi industry.
.