According to experts, there are many losers in the battle between Musk and Twitter. While Twitter hopes to find a solution to the never-ending drama series, experts believe the legal battle could drag on for months or even years, affecting Musk's reputation, his business Twitter and employee morale.
This will be an "embarrassing event for Musk, the horror movie for Twitter and his staff," said analyst Daniel Ives.
Loser
Elon Musk
Musk may be the richest man in the world, but pulling out of the Twitter deal isn't a good idea. John McClaine, Portfolio Manager at investment management firm Brandywine, thinks Musk has underestimated the reputational risk from this. According to him, anyone's reputation will be affected by turning away from a deal. A few years later, if Musk wanted to buy another business, there would be a lot of question marks.
Others pointed out that Musk's tweets would bounce back at him later on. Among the tweets, Musk once hinted that Twitter made him confused about the fake account numbers on the service. It also drew attention from the US Securities and Exchange Commission (SEC). Musk has had an unhappy relationship with authorities in the past, and rightly so. The SEC questioned Musk about the May 17 tweet that said "deal can't go ahead" until Twitter provides more information on how to handle fake accounts.
Derek Horstmeyer, Professor of Finance at the George Mason College of Business, agrees. According to the professor, Musk's tweets will inevitably be presented in court and the judge can say, "This person did not negotiate in good faith." Teasing your partner only makes you look bad. For example, Musk once posted a mock-up of Twitter cheating on the number of fake accounts, while Twitter said it had provided all relevant information.
According to Erik Gordon, a professor at the University of Michigan's Ross School of Business, the SEC doesn't delve into contractual disputes between businesses. However, if Musk manipulated Twitter's stock price for his own benefit, it would violate securities regulations.
For example, some analysts say Musk may comment negatively on Twitter to "drain" the stock price. Currently, Twitter stock is trading around $36, well below Musk's buy offer ($54.2). Some say Musk is trying to convince Twitter to sell himself at a lower price.
Twitter
In the case of Twitter, despite the strong legal arguments, a long battle will not benefit the social network. Twitter's lawsuit states that compiling information requested by Musk about the fake accounts took "weeks" and "considerable resources" that should have been devoted to day-to-day operations. Twitter was also subjected to "repeated criticism" from Musk.
Since Musk agreed to buy the company, Twitter stock has fallen about 40%. Experts say that, regardless of the outcome of the lawsuit, Twitter will face more lawsuits from shareholders in the coming months.
Twitter staff
For Twitter employees, the whole play is truly "devastating," according to Harry Kraemer, Professor of Strategy and Management at Northwestern University's Kellogg School of Management. "An organization is the people who work for it. Your employees, instead of working, spend most of their time wondering who is the owner of the company? What will happen to my job? What will happen to my family? What are your plans for the new product or development next year when you don't even know what will happen next week? The planning has to stop."
Twitter has frozen hiring and started firing since Musk agreed to buy the company. In the lawsuit, Twitter said, it did so in response to pressure from Musk to reduce costs. Some Twitter employees think Musk has ruined the company.
Winning side
There is only one party that benefits, and that is the lawyer. While Twitter wants to close the case quickly, Kraemer believes the "easy" lawsuit will last at least a year. If the court doesn't rule in Musk's favor, Musk can appeal and extend the case for three years. So the only winners can be law firms.
It is not clear how much the attorneys representing Musk and Twitter were paid. Attorneys in charge of acquisitions and mergers typically receive higher compensation than other cases in 2021, according to data from LexisNexis CounselLink. On average, they received $878 an hour last year.
Du Lam (According to BI)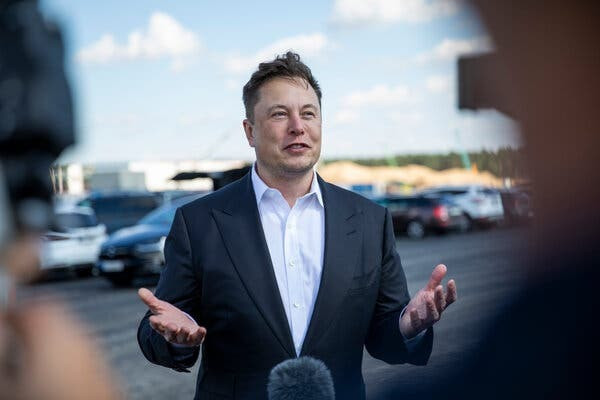 Twitter sued Musk, determined to complete the $44 billion deal
On July 12, Twitter filed a lawsuit against Elon Musk in a Delaware court (USA), forcing the billionaire to complete an unfinished $44 billion deal.
.