Currently, Vietnam has about 600,000 operating enterprises (Economic Census data for 2021). In which, according to "Vietnam E-Commerce Index Report 2021", the percentage of enterprises with employees using email regularly over 50% at work is 43%.
If you include integrated communication tools such as chat, video conferencing, sharing, document editors, spreadsheets, presentations that support both desktop and mobile environments, this ratio is much larger. However, almost the entire market of e-mail services in Vietnam is currently in the hands of foreign enterprises.
In fact, if digital products and services such as chat applications, car-hailing, browsers, anti-virus software, etc. have more or less left their mark on Vietnamese people, in the email market, the contribution of Vietnamese people are almost zero in this field.
Recently, a Vietnamese company is trying to change that situation by launching the Make in Vietnam email service. Although using foreign open source code, this is a product that has been Vietnameseized and customized and is expected to contribute to laying the first bricks in the development of Vietnamese email services.
The introduction of this product also responds to the policy of promoting the use of open source software that the Ministry of Information and Communications has initiated.
PV VietNamNet had an interview with Mr. Truong Anh Tuan – Director of Information Solutions Joint Stock Company (iWay) to discuss the development of the email market in Vietnam, as well as to see if Vietnamese people What can be done in this market segment?
Reporter: Can you share about the size, market share as well as the growth rate of the email solution market in Vietnam?
Mr. Truong Anh Tuan: After more than fifty years of being born with the original function of just sending and receiving incoming mail, the current trend is that email systems have evolved into an integrated email and communication solution, with important features such as calendaring, drafting, document sharing, chat, video conferencing and mobile platform support.
Regarding integrated email services, businesses in Vietnam often have two options: registering for cloud services and deploying separately.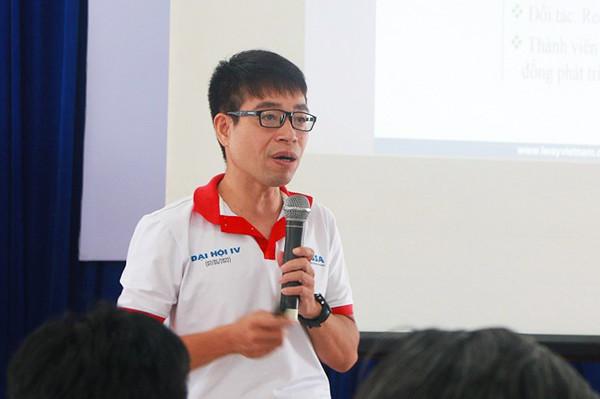 The leading cloud service provider in the market is Google with a long-standing free policy for businesses. However, this policy has been gradually tightened.
According to the official announcement from Google, from August 1, 2022, the company will stop providing G Suite Legacy Free service for free. This is a toolkit that includes Gmail, Drive, Docs, Meet, Calendars… under its own domain name that has been freely allocated by Google to organizations and businesses.
The cost to maintain a Google account for 6 to 18 USD/month will not be suitable for many Vietnamese businesses. It is an opportunity for domestic service providers, especially integrated open source email services.
Reporter: Compared to other countries in the world, what is the difference between the habits and needs of Vietnamese users and businesses in using email?
Mr. Truong Anh Tuan: The past two years of the Covid-19 epidemic have profoundly changed the working habits of many Vietnamese people.
Users tend to switch from face-to-face communication to working online. Therefore, businesses and organizations are in need of integrated email solutions with full features such as calendar, drafting, document sharing, chat, video conferencing, and mobile platform support.
For the difference in usage needs, many Vietnamese people want to use services with servers in Vietnam (for security reasons, fiber optic cable breaks). They also want to be supported and provided with services by Vietnamese people who understand Vietnamese and still have full features at a reasonable cost.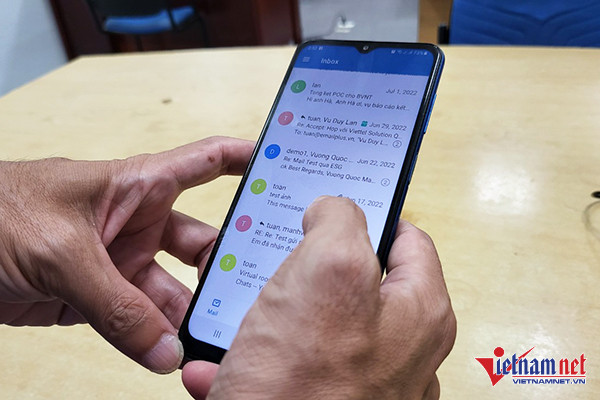 Reporter: It is known that recently iWay has launched Email+, a very new email solution in the market. Can you share about Email+ and the background of this product?
Mr. Truong Anh Tuan: Email+ is an integrated email and communication solution with a server located in Vietnam, operated and supported 24/7 by Vietnamese experts.
The birth of Email+ has been a long cherished and cherished desire by us as well as our colleagues in the Vietnam Free and Open Source Software Club (VFOSSA). Our desire is to build a comprehensive Vietnamese-branded email solution operated by Vietnamese people.
Earlier this year, when there was an announcement from Google about the end of support for Google Legacy Free, encouraged by colleagues in VFOSSA as well as leaders of related departments, iWay collaborated with Zextras (Italy) to build Create Email+.
This is an integrated email and communication solution with full features similar to other popular email solutions like Google and Microsoft but at less than half the cost and is a perfect solution to replace replace Google Suite.
Reporter: As you mentioned above, everyone knows that Google and Microsoft are big players in the global IT industry, so what does Email+ have to compete with them?
Mr. Truong Anh Tuan: Undeniably Google, Microsoft are the giants in the global IT industry, in which Google ranks first in the number of email accounts.
However, we are still confident that Email+ can compete fairly with Google or Microsoft for the following reasons:
Email+ is a comprehensive email solution with full features similar to Google such as Email, Drive/Docs, Calendar, Chat, Video Call, Team Meeting, etc.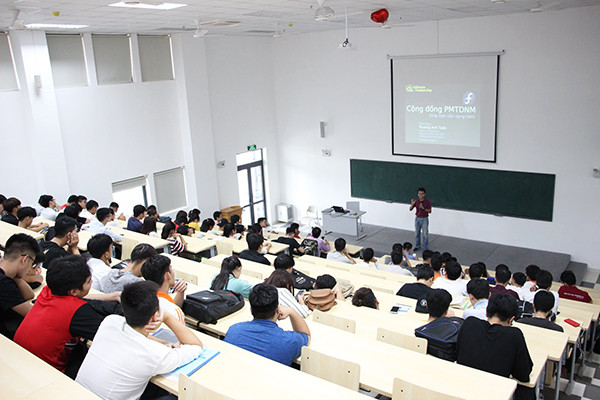 This mail solution is optimized for UI/UX, helping users have the best experience with a server located in Vietnam and operated and supported by Vietnamese experts.
Email+ inherits the open source email platform that has been developed for nearly 20 years. This is a highly secure email platform, trusted around the world with more than 500 million users.
Contributing to the construction, implementation and operation of this platform, besides iWay, there is also Zextras – the second largest company in the world, leading in Europe in developing and providing services for open source email systems.
With all the above mentioned and 20 years of experience providing integrated email services, we believe Email+ will be an email solution that can compete fairly with other big name service providers. .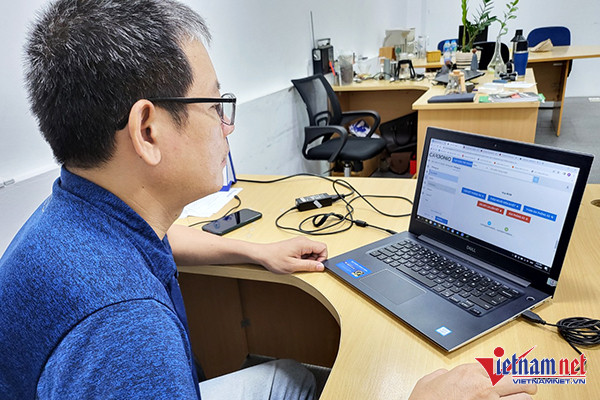 Reporter: As the developer of the Make in Vietnam digital platform, in your opinion, what role will the Vietnamese people's data being stored in Vietnam play in the story of preserving digital sovereignty?
Mr. Truong Anh Tuan: In the era of Industry 4.0 and comprehensive digital transformation, data is becoming the most important resource, comparable to fossil fuels in the last century. Effectively mastering, producing and exploiting data will be the new driving force for socio-economic development.
One of the vital issues to ensure the effective ownership and exploitation of data by governments, businesses, organizations and individuals in Vietnam is that the data must be stored in the country. There is no way to be able to control the data if it is being stored "for" abroad, especially when it comes to data security and safety.
Therefore, for many agencies, businesses and organizations, especially for state agencies, the requirement to use a solution with a server located in Vietnam is a mandatory requirement. Service providers who host servers in Vietnam and comply with Vietnamese laws on cyber security and safety will ensure the ability to master data, thereby ensuring the preservation of digital sovereignty of customers. Vietnam.
Reporter: Thank you for this discussion.
Trong Dat
.