When Grab dominated and became "monopoly"
Fees for using the application platform, fees for waiting more than 5 minutes, rush hour fees, night bus fees… and now the "hot weather surcharge. Those are the fees that consumers have to pay when catching a car using the Grab app in different circumstances. In particular, the Grab rush hour fee "exploited" users the most, with an increase of 2-3 times compared to the fare of a normal ride.
With holding a large number of driver partners, Grab almost dominates and "monopoly" in the field of technology car-hailing via application today. Especially during peak hours (11-13h, 16-19h daily), or in unfavorable weather conditions.
Typically, during rush hour in some locations, it is difficult for users to catch a car from other applications, because with the high gas price at the moment, most drivers will turn off the application, because they determine I plan to run at this time not much, in addition to being stuck in traffic, traffic jams…
At this time, it is easiest for users to just catch Grab, because they have the most number of cars and of course the price increases bluffly according to the application, because this is almost an "exclusive". Grab wants to increase the fee as much as possible, almost without a rule. And users to move are required to choose rides from Grab with this high fare.
Any surcharges Grab can enjoy
With some fees, such as rush hour, according to Grab drivers, the price increases by 2-3 times from the rides in this time frame they do not enjoy, all flowing into the company's pocket. . In addition, the base fee of 2000 VND / ride, also belongs to Grab, but the driver does not receive any money.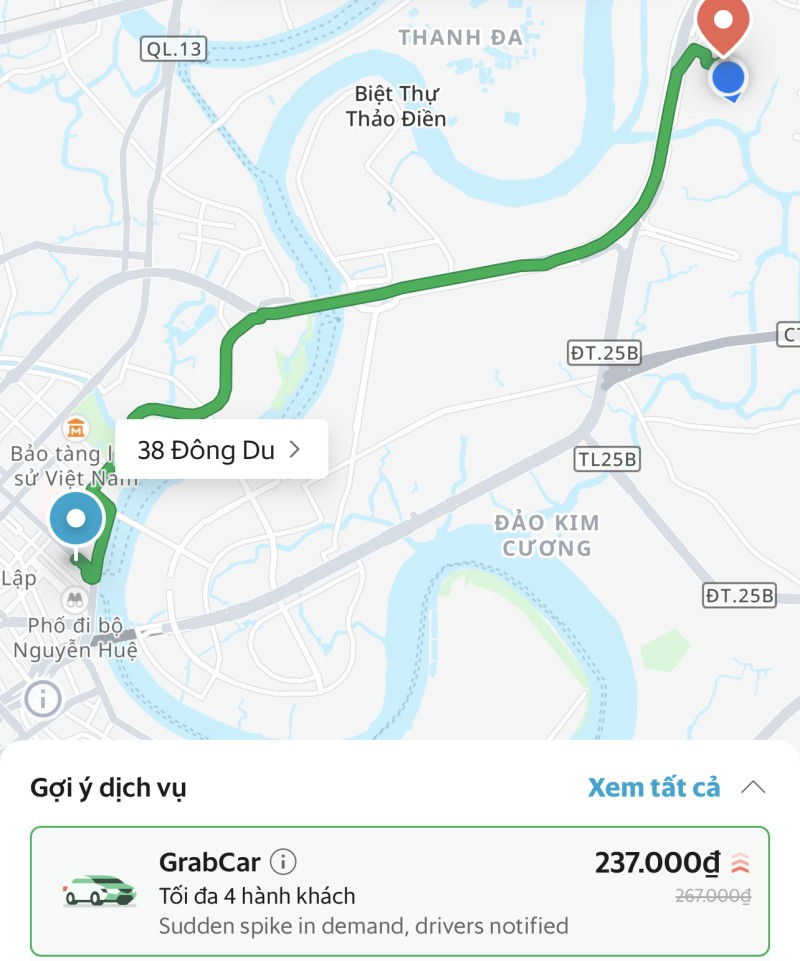 It is worth mentioning that even the "hot weather surcharge" or "night ride fee" given by Grab with the reason of supporting the driver, the company also adds it directly to the fare for each ride. Drivers said that when adding directly to the vehicle fare, they do not enjoy the entire surcharge, but still have to share with Grab at the rate of 7-3 with the current discount rate.
Only the fee of "car waiting for more than 5 minutes" is that the driver partner receives 100% of the amount, but this fee usually does not happen often.
Obviously, in one way or another, Grab still seeks to "exploit" users through fees and "exploit" the driver's labor, when they enjoy very little from surcharges but have to run. hard car on the road. Money mostly flows into Grab's pocket as a default.
Drivers take a break, users boycott
Moving on major cities today, especially in Ho Chi Minh City, it can be seen that the number of Grab cars, especially GrabBike, has decreased a lot compared to before.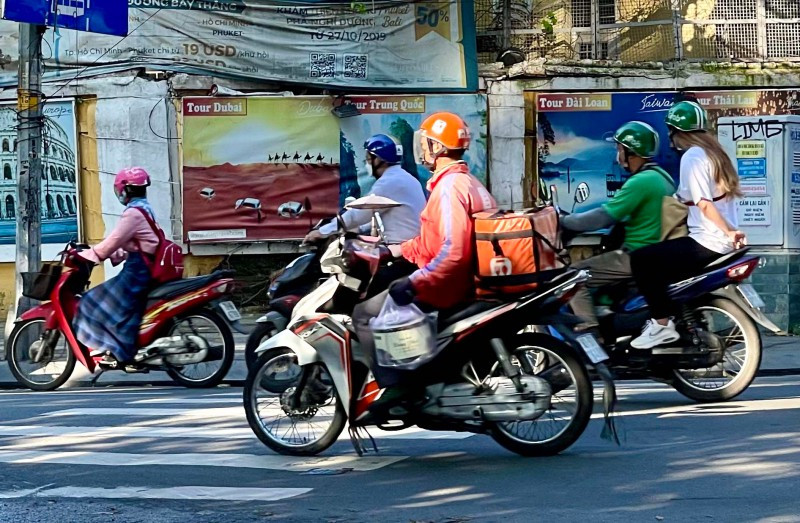 According to the drivers, with the current gas price situation (over 30,000 VND), Grab still takes a 30% discount, a GrabBike driver who runs 100,000 VND / ride only gets close to 40,000 VND, on the day of collection. about 300,000 – 350,000 VND. With the current income, not to mention the cost of car maintenance, hard driving on the road, many people have decided to stop running to choose another career.
"Calculating, running Grab is now even worse than the drivers, when their income is from 350,000 to 450,000 VND/day," said a Grab driver in Ho Chi Minh City.
The majority of Grab drivers think that Grab still holding a 30% discount in the current gas price condition is too high and "exploit" the driver, besides, at rush hour Grab increases the fee by 2-3 times. times, but the driver is not entitled to a dime, making them a tool for this ride-hailing app to make money. Therefore, it is becoming common for drivers to turn off the application to go to other work in the current situation.
In addition, with the increase of bluff charges, users also began to choose other means of transportation instead of just depending on technology vehicles. According to Ms. Hoang Anh, currently living in Ho Chi Minh City, nearly 2 months ago, she returned to traditional taxis. Because of the same distance from District 1 to District 9, taking Grab during peak hours costs up to 250,000 – 350,000 VND, but taking a traditional taxi is only 120,000 – 150,000 VND. Besides, taxi now also has an application for users to call a car, so it is much more convenient than before.
Le My
.