The robot dog can swim through the stream gently and skillfully. This is the latest version of the Vision 60 robot that has just been introduced by Ghost Robotics.
According to Ghost Robotics, the water jet propulsion unit (NAUT) at the tail has helped the Vision 60 robot dog swim through streams or still water with ease.
The NAUT system is capable of pushing the robot dog to accelerate to 5.5 km/h and can operate at full capacity with a dedicated power source for about 35 minutes.
At 5.5 km/h, the Vision 60 robot cannot be used for speed racing tasks, but it is fully capable of crossing streams and still waters. The ability to wade makes a robot useful for reconnaissance and patrolling in coastal or riverside terrain, and can even be used in difficult terrain such as swamps or bays.
For ground combat forces, overcoming such an obstacle is enough to leave these incapable vehicles behind.
In addition to the NAUT tail, the Vision 60 robot dog can be equipped with a lidar scanner, which allows the robot to map its surroundings with lasers and even support weapons, like the version that carries a sniper rifle. eyes in 2021.
Previously, Ghost Robotics and SWORD International had released a SPUR robot dog version equipped with a rifle.
The SPUR robot is a hybrid based on Ghost Robotics' Q-UGV 4-legged unmanned vehicle and SWORD's 6.5mm Creedmore rifle. With the help of electronic systems such as a 30x viewfinder and thermal camera, the SPUR is capable of hitting the target even while it is moving.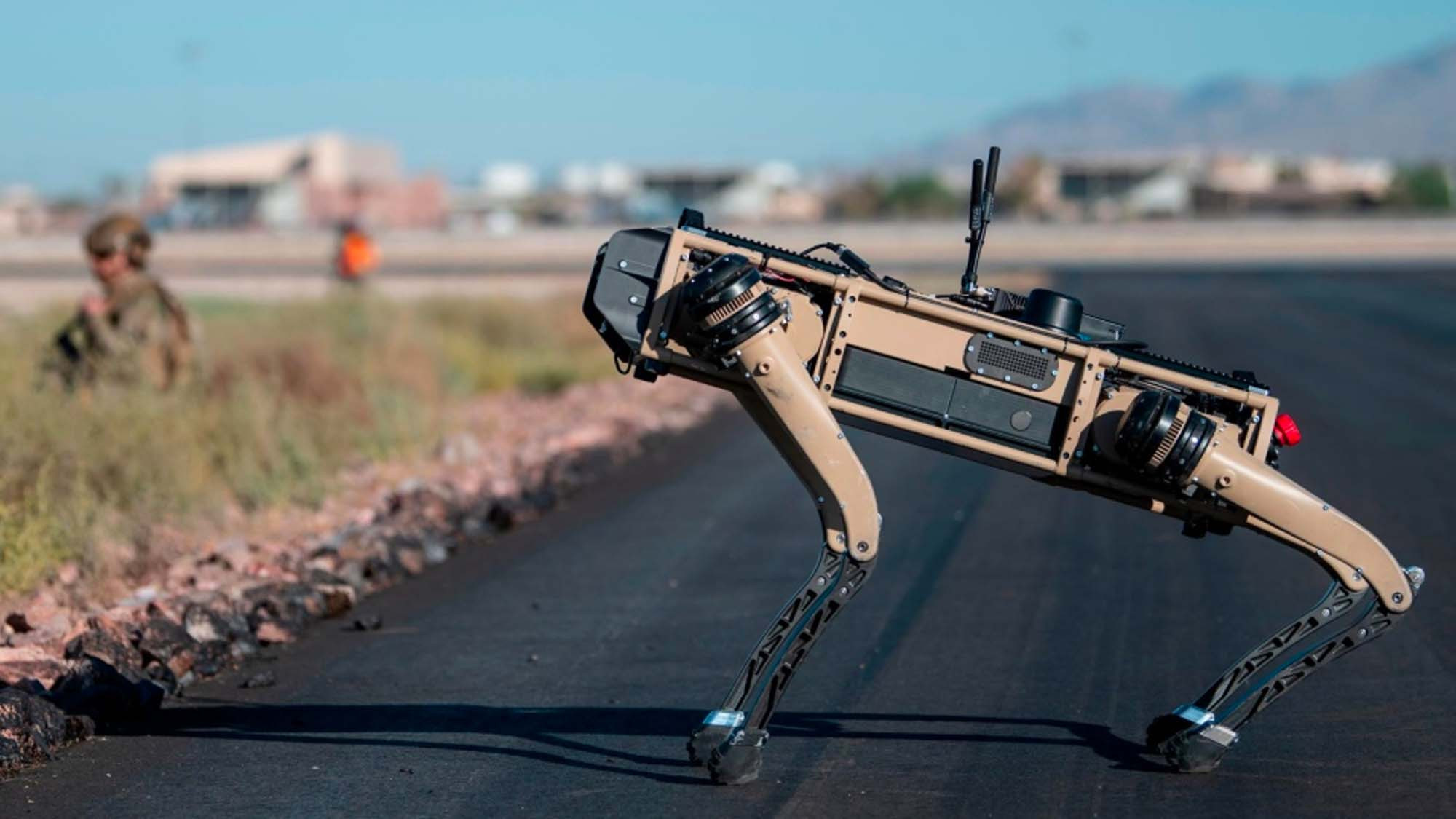 Another version of the Vision 60 robot, the Ghost Vision 60, was also ordered by the US Department of the Interior for border patrol missions. Ghost Vision 60 is said to be unarmed but has night vision goggles and a heat sensor to help detect humans.
Hai Phong (synthetic)
.