The program "Viettel's Talented Interns in 2022" has just received 115 excellent students who passed the preliminary round to participate in Viettel's important digital transformation projects.
Viettel Digital Talents is a program in the strategy of training young human resources in the technology field of Viettel. At the end of the first month of the preliminary round, the best 115 trainees were selected from more than 1,000 applications, through three content exams: English, IQ and Expertise.
Students will be accompanied by a team of experts ranked in the world as malware experts; security specialist; artificial intelligence specialist; The program is designed by leading experts in Viettel to help young talents discover their potential and develop expertise in the fields of Cloud, Cyber ​​Security, Data Science & AI , Internet of Things, Marketing.
Mr. Tao Duc Thang – Chairman and General Director of Viettel said: "Viettel always appreciates the development of young human resources in the field of technology for society. The Group will provide students with access to the world's leading experts and the best of the group. The projects that Viettel is developing at home and abroad, are ready to become the launching pad for their success."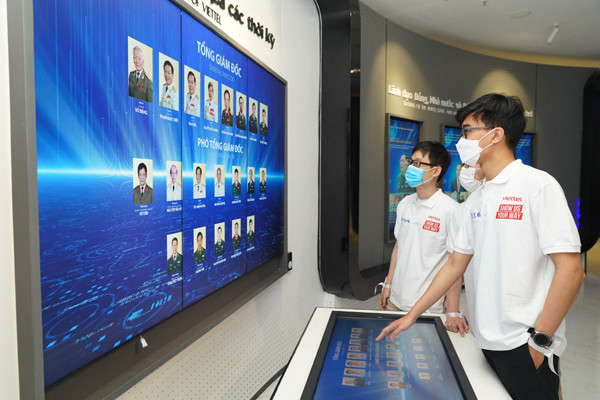 The next training program will take place in 6 months. During the first 3 months, trainees receive intensive training and career orientation by leading experts in their chosen field. In the remaining 3 months, interns directly participate in actual projects at specialized departments of Viettel. At the end of the program, 25% of the best trainees will be invited to take up an official position at Viettel with a competitive salary.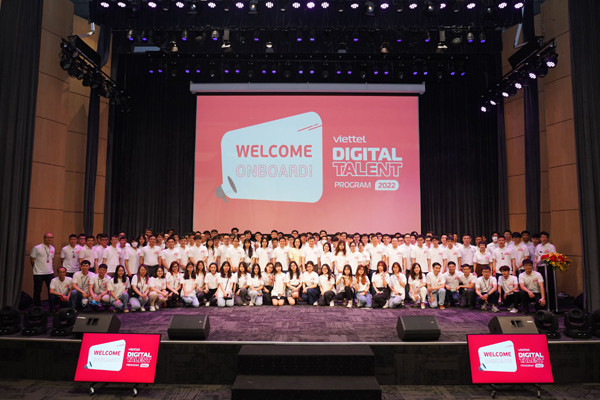 At Viettel Digital Talents 2021, 22/70 trainees directly participated in key projects of Viettel such as: deploying Private Cloud private server infrastructure, Vietnamese speech recognition model, intellectual system Artificial Customer Centric AI, Reputa social network information monitoring product… At the end of the 2021 season, 12 best trainees were invited by Viettel to work at the group.
Talented interns – Viettel Digital Talents is an annual program organized by Viettel, starting in 2021. The object of the program is 3rd, 4th year students, graduate students with academic achievements. excellent in Information Technology, Computer Science, Electronics and Telecommunication, Information Security, Data Science & Artificial Intelligence, Marketing and similar disciplines, with excellent academic achievements or work (equivalent GPA of 3.0/4.0 or higher; or winning the excellent student award, national or international in a related field; or having excellent achievements when participating in large projects in the related field. ).
Information at: https://tuyendung.viettel.vn/VRS_FE/viettel-digital-talent-program
Minh Ngoc
.