The Vietnamese startup ecosystem needs to be encouraged and supported to create a wave of innovation and contribute to economic recovery and development in the post-Covid-19 era.
On the afternoon of March 22, the National Innovation and Startup Festival – TECHFEST Vietnam for the 8th year was officially launched in Hanoi.
TECHFEST Vietnam 2022 is organized by the Ministry of Science and Technology (Science and Technology), the Ministry of Foreign Affairs and a number of related agencies and units. Through many years of organization, TECHFEST Vietnam has become a "platform" connecting the startup ecosystem with the goal of promoting innovation activities in Vietnam.
TECHFEST is an annual event held to create a favorable environment for the formation and development of innovative start-up businesses.
Sharing at the event, Deputy Minister of Science and Technology Tran Van Tung was happy to see that TECHFEST is no longer an unfamiliar phrase. Accordingly, when searching quickly on Google, the keyword TECHFEST returned more than 1.7 million results. Although this is not a large number, it is enough to show the community's spread and interest in the event.
According to Deputy Minister Tran Van Tung, the Covid-19 pandemic has had a comprehensive and profound impact on all aspects of the economy and society, negatively affecting the development of the innovation startup ecosystem. .
The pandemic also limits the ability to access resources from the world, restricts interactions, meetings, business exchanges, etc. However, this is also a driving force and an opportunity to apply science, technology and innovation.
In the midst of the pandemic storm in 2021, Vietnam's creative startup ecosystem has attracted more than 1.5 billion USD, the highest amount of investment capital ever. This is a clear demonstration of the potential and capacity of Vietnamese intelligence.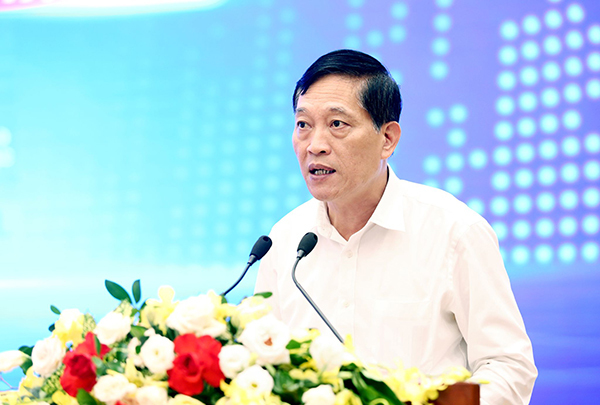 Deputy Minister of Science and Technology Tran Van Tung
According to the Deputy Minister of Science and Technology, this dynamic needs to be continued to be encouraged and supported to develop and form a wave of innovation, contributing to economic recovery and development in the post-Covid-19 era.
Following the results achieved from previous TECHFEST sessions, investment connection activities, exhibition of innovative technology solutions through "technology villages" will continue to be developed with an open mind. This aims to form technology transfer bridges, open markets, and create close links in the national innovation system.
TECHFEST Vietnam 2022 will include a series of live and online activities, applying advanced technologies such as 2D and 3D virtual exhibitions, virtual reality meeting rooms,… for seminars and conferences. Professional recommendations, contests, investment connections, … on a unified platform.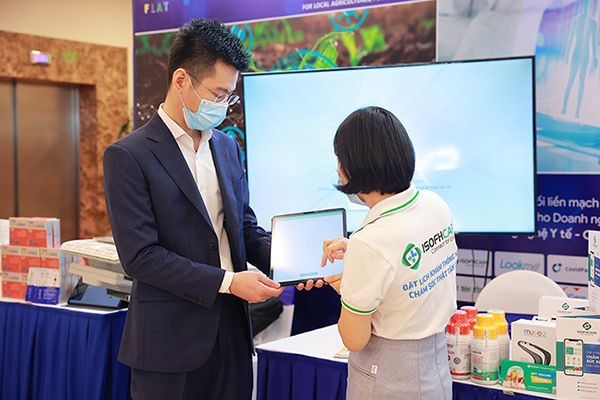 Vietnamese startups still attract $1.5 billion in investment despite Covid-19.
Unlike every year, TECHFEST 2022 also appears new "technology villages" to introduce and exchange technologies of interest such as blockchain, pharmaceutical technology, metaverse, digital transformation…
In particular, investment connection activities will be implemented methodically with legal support services. This helps promote investment attraction for innovative start-ups.
According to the Ministry of Science and Technology, TECHFEST Vietnam 2022 promises to bring many new experiences and new opportunities to attendees whether they are investors, policy makers, experts, advisors, coaches or founders. , research team,… The event is expected to become a diverse and inspiring playground for young people in entrepreneurship in Vietnam.
Trong Dat

Avatar Facebook, game characters become hot loans of billions of dong
"Holding" a Facebook avatar can also borrow two or three million dong hot. Such unbelievable things can completely happen in the digital age.
.