This information has just been shared at the Overview Report on Vietnam smarthome market 2022 and has been done by Lumi – a company specializing in the production of smarthome devices.
"Vietnam Smarthome Report 2022" is the first report with in-depth, detailed and comprehensive information about the smart home market in Vietnam.
The survey conducted with 10,000 participants by Lumi showed that 80.5% of respondents in Vietnam had heard of smarthome. 10.9% of respondents said they had ever used a smarthome device directly. The percentage of people who have heard of or have used smarthome by gender does not have a big difference.
For the group of people who do not know and have not used smarthome, their vision of a smart home includes 5 main characteristics: remote control, modern, smartphone control, voice control, control Access by smart camera.
When it comes to smart homes, the first products that Vietnamese people think of are smart door locks, smart switches, smart cameras and smart gates.
Regarding the level of smarthome experience, more than 80% of respondents who have not yet used smarthome want to experience smarthome in the future.
The results of the survey also show that the top 3 most used smarthome brands in Vietnam are Xiaomi, Lumi and Bkav. In which, the most popular smarthome brand is from China. The brands ranked 2 and 3 are Vietnamese manufacturers.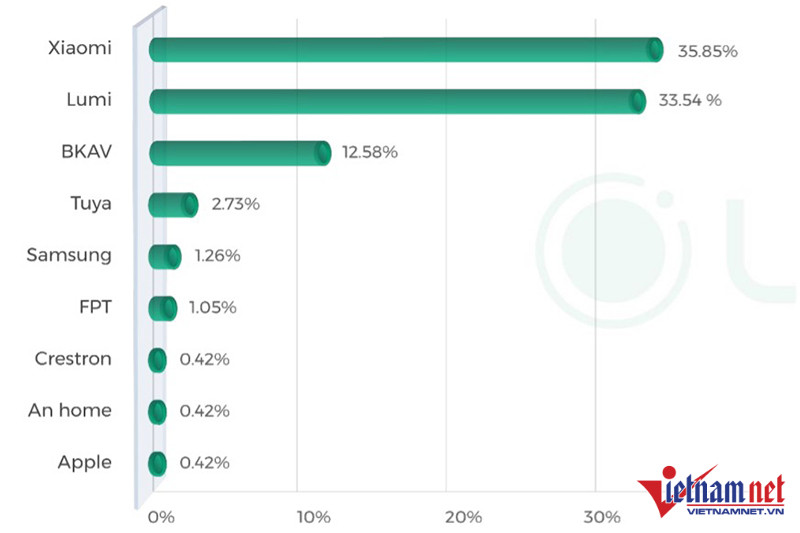 Sharing about this issue, Mr. Nguyen Tuan Anh – Chairman of the Board of Directors of Lumi Company said that the business environment of the smarthome industry in Vietnam is in a "hot" period. Competition takes place not only among domestic enterprises but also with many foreign brands from Europe, America and China.
This is because the number of people in the middle class (with an income of 714 USD or 16 million VND/month or more) in Vietnam is growing very fast, among the leading group in Southeast Asia.
According to Statista's assessment, the compound annual growth rate (CAGR) in revenue of Vietnam's smarthome market is estimated at 17.28% per year in the period 2022-2026. The Vietnamese household penetration rate of smarthome devices is currently 11.9% and will soon increase to 19.9% ​​in the next 5 years.
Notably, Lumi's Vietnam smarthome market report shows that, when standing between Vietnamese and foreign brands with the same price, 64.75% of those surveyed said they would choose smarthome products. Vietnamese brand. The remaining 35.25% choose products of foreign brands.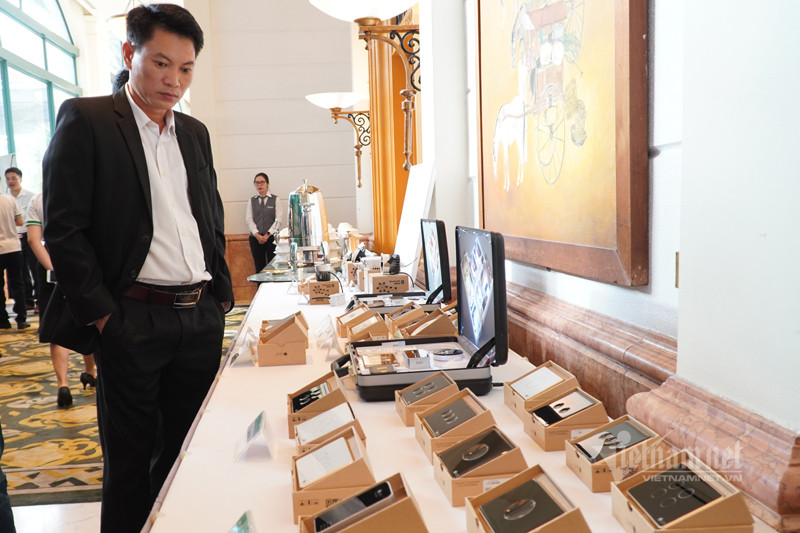 When asked about their views regarding smarthomes will be popular in Vietnam, 76.4% of respondents said that within the next 5 years smarthome devices will be popular among Vietnamese users.
With the cost of smart homes, the majority of Vietnamese respondents said that they are willing to invest to turn their current home into a smarter home with a cost from less than 20 million VND to 40 million VND. . Affordability is also a major factor keeping many people from using smarthome devices in their homes.
Through the survey, the portrait of smarthome users in Vietnam has been shaped with demographic and behavioral factors.
Accordingly, the majority of smarthome users in Vietnam are men (77%), aged 31-45 (57.7%). The common income of smarthome users in Vietnam is from 30-50 million VND/month. In which, the number of smarthome users with income of 30 million VND or more accounts for 68.4% of the surveyed people.
Because the cost of smarthome solutions is still a barrier for users, some argue that smart homes will become popular when users' incomes increase or the cost of devices and solutions increases. reduced.
Trong Dat
.