Compared with the sad stories of Grab and Uber drivers, the livestream economy can turn an ordinary person into a star with a dream income if you know how to sell goods online.
Vietnam has 2.5 million sales livestream sessions per month
Live commerce – a combination of livestream and e-commerce is currently thriving in China and many parts of the world. In the Vietnamese market, although developing after China about 3-5 years, the livestream industry is also showing many positive signs.
Recent statistics show that, on average, Vietnam has about 2.5 million live streaming sessions per month, with the participation of about 50,000 product suppliers.
The combination of livestream and e-commerce is a new trend in the digital economy.
Every day, in Vietnam, there are currently about 70,000 – 80,000 sales livestream sessions. The majority of these livestream sessions take place on the social networking platform Facebook. A small part of them (about 2,000 – 3,000 sessions) took place on electronic platforms such as Shopee Live, Tike Live, Lazada, Sendo, …
According to Mr. Pham Ngoc Duy Liem – Co-Founder GoStream (a professional livestream platform provider in Vietnam), from the beginning of the year until now, due to the influence of the Covid-19 epidemic, the number of people making livestreams in Vietnam has grown tremendously.
If only counted on the GoStream platform, during the Covid-19 pandemic, the number of livestreams here has doubled compared to the previous time. The number of livestreams in Vietnam is expected to continue to grow in the coming time, especially with the complicated developments of the epidemic.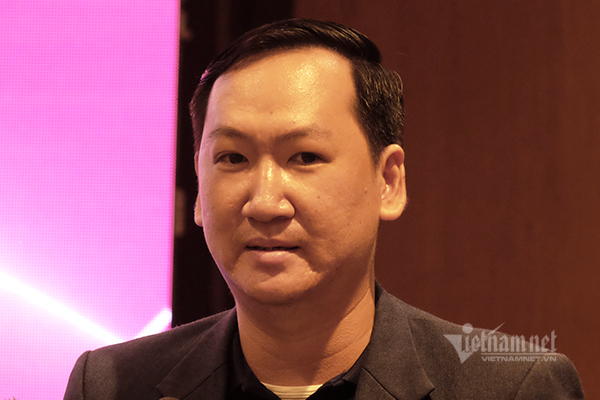 Mr. Pham Ngoc Duy Liem – Co-Founder GoStream.
Sharing the income of livestreamers, Pham Ngoc Duy Liem said that in Guangzhou (China), a medium-sized hot streamer can earn about 700 million / month from selling online.
The basic standard of living in this city is about 2 times that of Vietnam. This also means that, in terms of income in Vietnam, a hot streamer can earn about 350 million / month.
Strive to professionalize the livestream profession
Assessing the livestream economy in Vietnam, Mr. Nguyen Hoa Binh – CEO of Nexttech Group said that Vietnamese streamers are doing their job spontaneously, according to trends and lack of formal preparation. Livestream technology in Vietnam is also still weak, largely dependent on Facebook.
"Most Vietnamese streamers still wear clothes at home when they live stream on the internet. Their behavior is sloppy, inclined to profanity and tricks. Meanwhile, the communication skills of Vietnamese streamers are not highly appreciated, many people do not have the habit of interacting. ", Mr. Binh said.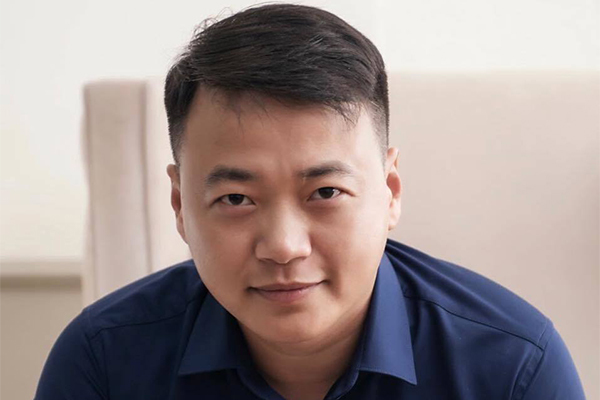 "Shark" Binh said that Vietnamese streamers are doing their jobs spontaneously, following the trend and lack of proper preparation.
According to Mr. Binh, the important point that makes it difficult for livestream to become an economic profession in Vietnam because the products on sale today are mostly inexpensive and poor quality items. This can easily cause a misguided psychology in the customer's mind.
In addition, the fact that bad objects, "gangsters" often use livestream as an interactive channel, this model can transform, even die, similar to multi-level sales.
To develop the streamer community, according to Mr. Binh, there should be good, well-trained and professional streamer. This is also the reason that Livestream Next On Academy has just been established by this unit. The appearance of this model is expected to contribute to the professionalization of the livestream profession in Vietnam.
According to this expert, Vietnam has absolutely the opportunity to develop a livestream economy like what China has done. This is the way to generate high and sustainable income out of brainpower, and at the same time, it is less risky than making a technology motorcycle.
Trong Dat
Period 3: Can Vietnam turn livestream into a billion-dollar industry?

One person collected 13 billion from selling online on 12/12
A personal retailer specializing in phone accessories in Vietnam earned 13 billion VND only on the day of 12/12 sales.
.