At the Vietnam National Forum for Digital Technology Enterprise Development, delegates agreed on the view that Vietnam's digital technology enterprises have never had such strong developments.
The era of digital businesses
2020 is the year that witnesses the very fast and strong development of Vietnamese digital technology businesses. Statistics of the Ministry of Information and Communications show that there are about 58,000 digital technology enterprises in operation nationwide, creating more than 1 million jobs. Notably, in 2020 alone, up to 13,000 new digital technology businesses will be born.
Vietnamese digital technology enterprise: Success is made up of aspirations
Not only increasing in number, but Vietnamese technology enterprises are also increasingly showing their influence on the economic and social life of the country. For example, Be (the Make in Vietnam ride-hailing application), although newly established in 2018, by June 2019, it held the second position in the market share of technology ride in Vietnam. To date, this application has more than 10 million downloads, is present in 10 provinces / cities and creates jobs for more than 100,000 drivers. Be's goal is to develop into an open ecosystem with applications in areas such as logistics, transportation, public transport, finance and tourism. Instead of being just a ride-hailing app, Be also aspires to become a digital bank.
With Base.vn, from a start-up with only 5 people in 2016, up to now has had a series of open platforms with 50 specialized applications, helping to digitize processes and operations for many companies, held in Vietnam. Notably, half of the 100 typical Vietnamese enterprises voted at the ASEAN Awards are customers of this company. According to the CEO of Base.vn, Mr. Pham Kim Hung, "Vietnamese engineers have the same level as their peers in the world. With passion and enthusiasm, we are creating digital products for anything. businesses, any Vietnamese user can use ".
With the same point of view, Mr. Truong Quoc Hung – CEO of VinBrain, one of the world's leading AI scientists is even more ambitious when he is dreaming about turning Vietnam into an AI powerhouse, thanks to solving the problem of 7. , 4 billion people in the world. Say and do, DrAid – the first AI product in the Vietnamese medical field was born, used by more than 350 doctors with more than 100,000 medical pictures uploaded every month.
Mission to build a digital nation
In a letter to Vietnamese digital enterprises recently, Prime Minister Nguyen Xuan Phuc affirmed that the Vietnamese business community in general and the digital business community in particular have a very important position in the socio-economic development of the country.
A community of nearly 60,000 digital technology businesses, with estimated revenue of $ 120 billion in 2020, is an important driving force contributing to the digital transformation process in Vietnam.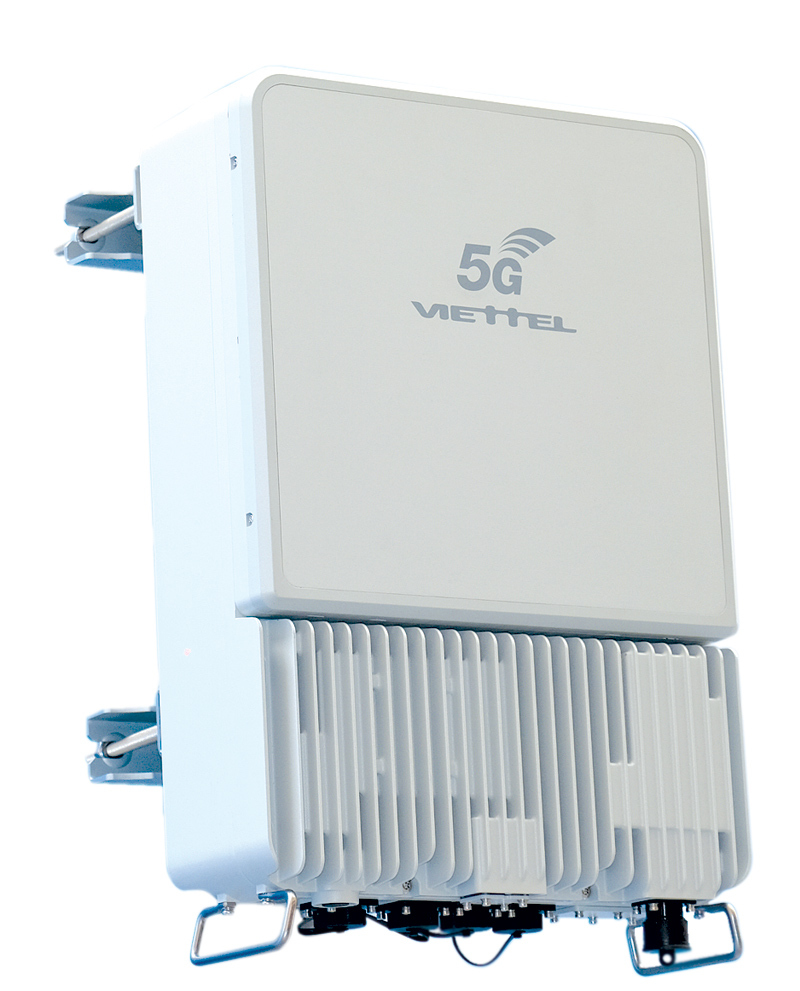 Vietnam becomes the 5th country in the world to master 5G technology
From the perspective of the direct management agency, sharing at the Vietnam National Forum for Digital Technology Enterprise Development, Minister of Information and Communications Nguyen Manh Hung also said that digital technology businesses have shown their ability. function when rapidly developing technology products to prevent Covid-19 and transforming life into a new normal state. From Ncovi, Bluezone, CoMeet to online learning platforms, remote medical consultation, remote accounting platforms, small and medium enterprise management … have helped Vietnam to do the parallel but dual aim: fight epidemic and economic development.
Motto Make in Vietnam Launched by the Ministry of Information and Communications has pushed Vietnamese businesses to own 90% of the safety product ecosystem and network security. Vietnam has also become the 5th country in the world to master 5G technology and produce infrastructure equipment 5G, can produce 5G phones. According to Minister Nguyen Manh Hung, technology is not something sublime, it is the result of creative labor. It is great aspirations that will trigger that creative work.
"An impossibly great desire and persistent determination will lead us to breakthrough approaches to making difficult things easy. A great mission will help us to access the energy of heaven and earth to overcome all difficulties and obstacles. Mission Make in Vietnam will create infinite energy for us ", Minister Nguyen Manh Hung analyzed. And when talking about digital enterprises in particular, the Minister said that the mission of Vietnamese digital technology enterprises, of Make in Vietnam will be to transform Vietnam digitally, to build a digital Vietnam, to transform Vietnam. from the real world into the virtual world. This is a long journey of many decades. Therefore, Make in Vietnam needs a long-term vision and strategies for each stage.
"Want Make in Vietnam you have to master the technology. Developing national key information systems using open technology is the direction of Vietnam, is the key to creating Vietnam's digital beliefs. Open technology is also the way that every company, regardless of its business sector, can become a technology company. The year 2021 promises to be an even stronger year for digital technology businesses … Each of us, each business so start a big aspiration with a small thing, and let's do that little thing with a great aspiration, a great love. Only then, the small things will not be small anymore because they have been combined together to create a prosperous and happy Vietnam ", Minister Nguyen Manh Hung concluded.
Trong Dat

Prime Minister: "Digital technology enterprises must pioneer and innovate"
At the Vietnam National Forum on Digital Technology Business Development in 2020, Deputy Minister of Information and Communications Phan Tam read the letter from Prime Minister Nguyen Xuan Phuc to the Vietnamese digital business community.
.