VinHR's vBand device can send up to 300 signals per second from each worker in real time. Thereby, managers can divide the workload more evenly, helping to improve the working efficiency of the team.
Vantix Technology Services and Solutions Joint Stock Company (Vingroup Advanced Analytics) is a company specializing in artificial intelligence (AI) and data under Vingroup. Vantix's vision is to apply AI and data to digitize and quantify information to bring value to businesses.
To do that, Vantix has developed a VinHR solution to improve operational productivity through the vBand smart wearable device that helps collect data in manual labor.
Vietnamese companies apply artificial intelligence to improve labor productivity
Thanks to the integration of Microsoft Azure cloud technology, VinHR's vBand can send up to 300 signals per second from each worker in real time. Thereby, managers can use the information that vBand collects to divide the workload more evenly, helping to improve the working efficiency of the whole team.
Work division with wearables
Inspired by Internet of Things (IoT) devices, Vantix built the vBand wearable, which is similar to a smart watch, easy to use, making workers feel as comfortable as possible, while still promote the data collection function for VinHR.
Through the use of action recognition (HAR) technology, VinHR collects information about users' movements during a day such as time spent in each activity and location of work.
Data is sent to the Microsoft Azure cloud database during nighttime charging. When directors and managers enter the workshop the next morning, VinHR's information board will provide them with information about the previous working day.
vBand has been put into use by Vinpearl Condotel Da Nang in the housekeeping staff and as a result, they have increased their productivity by 25% and reduced cleaning time by 15%.
Cloud computing power application
VinHR needed a solution that could manage the huge amount of data generated when each device collected and sent up to 300 signals per second.
"Very few corporations are capable of providing cloud computing solutions at the scale and level that we demand. After meeting and getting to know many partners, we decided to go with Microsoft because of its outstanding ability," said Nguyen Quang Huy, CEO of Vantix.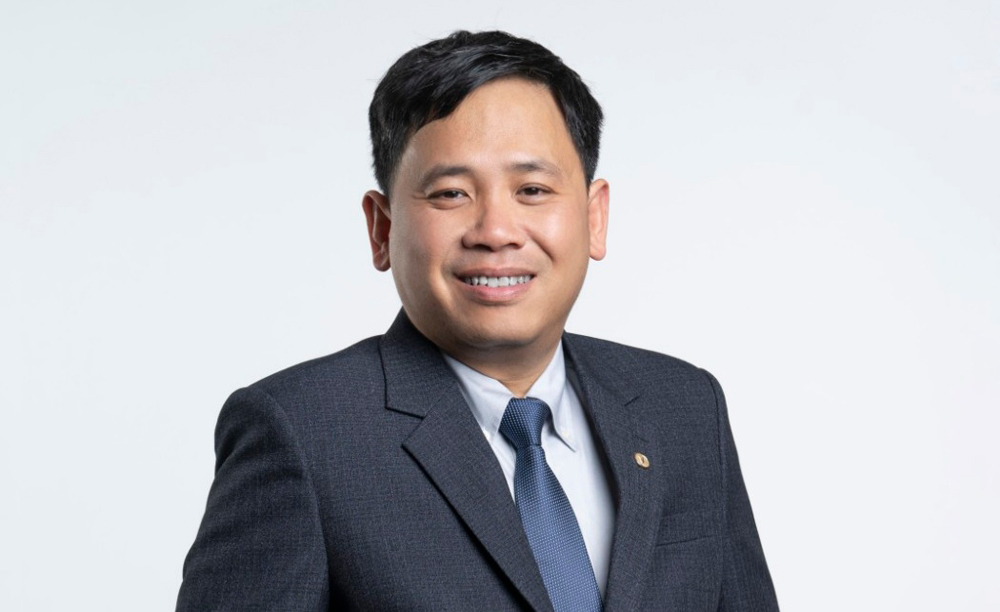 Mr. Nguyen Quang Huy, CEO of Vantix
Mr. Huy shared, Microsoft Azure has provided the cloud and IoT solutions that VinHR needs, from data collection edge hardware, data profiling to development activities and analytics solutions. Each feature is integrated into the system of Azure, making the work of the engineers at Vantix lighter.
"With Microsoft Azure, we can scale instantly. Reliable system is the core factor. We can integrate many different applications in the Azure environment. It is an important benefit for Vingroup's corporate operations on a larger scale," said William Quy Lee, Project Manager at Vantix.
VinHR is still continuing to be adjusted with updated GPS features and map integration, helping to distribute work by area.
Currently, Vantix is ​​implementing a new project with car manufacturer Vinfast of Vingroup. This time, Vantix plans to go beyond production planning. "We are developing self-driving car technology for VinFast," Huy shared. "It's technology that requires a lot of data. With VinHR, we are talking about 300 signals per second. With self-driving cars, more data will be needed."
Ms. Phan Tu Quyen, Marketing and Operations Director of Microsoft Vietnam, said: "Vantix is ​​a young business but their capacity and vision really impressed us. With projects of such a large scale that analyze and process large volumes of data, working with a reputable technology partner will contribute significantly to the success of Vantix. And Microsoft is committed to always stand by and accompany to realize Vantix's dreams."
HN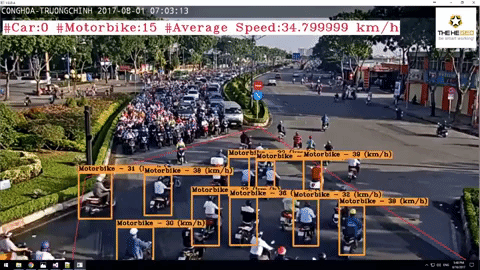 Gathering Vietnamese intelligence, enrolling in the Artificial Intelligence Cooperation Network
The Ministry of Science and Technology (Science and Technology) is calling for all individuals and organizations working in artificial intelligence in Vietnam to register to join the Vietnam Australia Artificial Intelligence Cooperation Network.
.