Warnings about the application stopping continuously appeared on the screen of Vietnamese Android users this afternoon.
On the morning of June 22, a serious problem happened to users Android phone in Viet Nam. Accordingly, during use, the Android user's phone screen continuously displays warnings about "Google has stopped" or "Google continues to stop".
At this time, the user is given 3 options by the machine: go to the "application information", "close the application" or "send feedback" to Google. No matter which item you choose, a few seconds later, the phone screen shows a message that the Google app has stopped working.
Messages like this constantly appear on the screen of Android users. Photo: Trong Dat
This issue has a great impact on Android users because it has disrupted the operation of other applications.
On many forums and technology groups, Android phones with problems are hot topics discussed and discussed during the afternoon and early afternoon today.
As noted by PV. VietNamNet, this situation occurs in many Android phones. From Galaxy Note 9, Vsmart Live 4 and many other models of Xiaomi and Nokia product lines.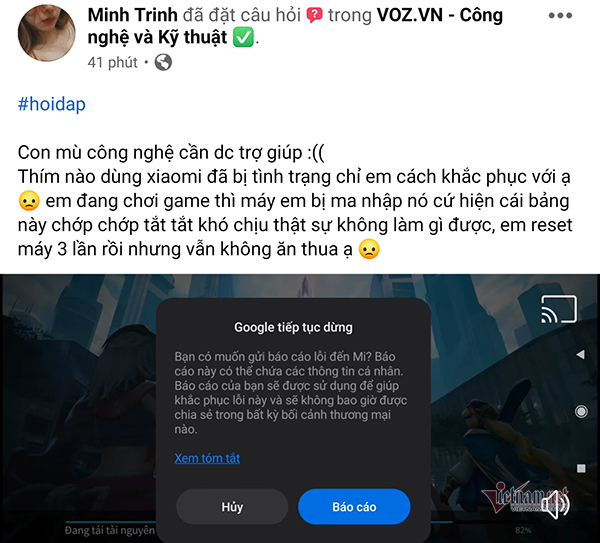 Many calls for help about phone problems are appearing on technology groups and forums.
When accessing the application information section, it can be seen that this is a problem related to the Google application. This issue affects most Android users because Google can be considered as the default application installed on the device at the request of the operating system developer.
It is not clear what causes this phenomenon. However, when encountering the above situation, Android users can handle it by going to the CH Play app store, downloading and installing the latest update of the Google application.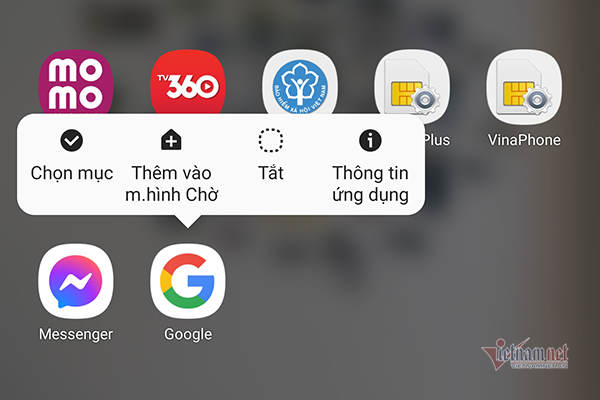 Users can disable the Google app to temporarily fix this problem.
Some users complained about not being able to download and install updates. In that case, users can go to Settings > Apps > Google and choose to disable the app.
At this point, Google and all related functions will be turned off. The notification about the Google app also no longer appears. However, this is only a temporary solution until Google fixes the situation.
Trong Dat

Facebook has a photo error in Vietnam and globally
The status of photo errors is currently very common and causes discomfort for many Facebook users.
.