According to Open Data Watch data, in Southeast Asia, for the ranking of open data Vietnam is better than Thailand, Laos, East Timor and Cambodia.
Vietnam is strong in infrastructure but weak in policy
That is the statement made by the World Bank during a recently held conference on open data.
In Open Data Watch's 2020 open data ranking, Singapore currently ranks first in the world, followed by a number of European countries such as Poland, Finland, Denmark, and Sweden.
Most countries publish open budget data. On the other hand, the least published data relate to land ownership.
Vietnam is currently in the first half in terms of data coverage (ranked 86/187 countries) but in the second half in terms of openness both regionally and globally (ranked 122/187 countries). .
According to Open Data Watch data, in Southeast Asia, for the ranking of open data Vietnam is better than Thailand, Laos, East Timor and Cambodia.
Ranking of open data across countries in Southeast Asia 2020. Figures: Open Data Watch
In 2019, the World Bank conducted an assessment of Vietnam's readiness for digital government and open data. This report shows that Vietnam has strong capacity in infrastructure and open data technology, but lags behind in terms of legal framework and data management policy.
According to Ms. Tran Thi Lan Huong – senior public sector expert of the World Bank in Vietnam, open data is a resource that can bring huge value to global GDP, from $2.8 trillion in a year. 2019 to 10 trillion USD by 2025.
Open data plays a very important role both in promoting the economy as well as in government governance.
The World Bank's 2021 report says that the economic value of open data at a macro level is between 0.4-1.4% of global GDP, with an annual growth rate of about 15.7%.
On a microscopic level, open data has fueled businesses in many industries, creating products, services, and commercial opportunities. Half of businesses in the US, mostly SMEs, are now using open data.
Examples from Africa and Asia also show how open data can boost government efficiency in creating opportunities for business.
What does Vietnam need to do to promote the development of open data?
According to the World Bank's Development Report 2021, one-third of the countries surveyed have open data legislation, principles on the creation and use of open data.
Some countries like Mexico and Korea have open data laws, others like France, Estonia, UK have open data provisions in government regulations. The EU even issued a directive on open data, which includes a list of valuable open datasets that should be made freely available for the development of artificial intelligence.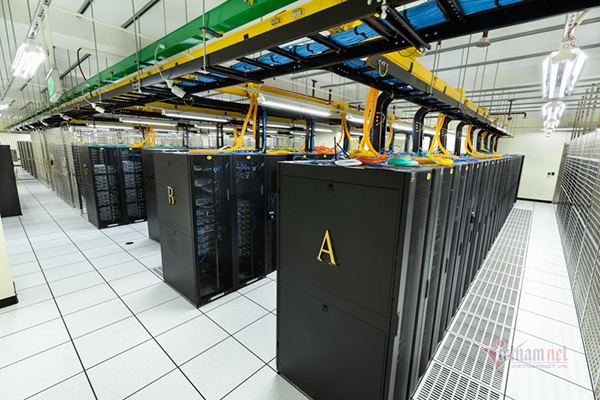 Image at the largest data center in the North.
For Vietnam, in the draft Socio-Economic Development Strategy, Vietnam has set many ambitious goals in developing the digital economy and open data. In which, the digital economy will account for 25% of GDP by 2025, 100% of state agencies will provide open data. This shows the ambition and clear commitments of Vietnam.
Vietnam also has a fairly comprehensive legal framework when it has issued Decree 47/2020, which sets out definitions of open data in the public sector and stipulates that government agencies need to share data to can be used by the private sector and other agencies.
Vietnam has also developed a number of open data initiatives. At the national level, Vietnam already has a national data portal (data.gov.vn). At the provincial level, many localities have also provided open datasets such as Ho Chi Minh City, Da Nang, ..
According to Nguyen Quang Dong, director of the Institute for Policy Research and Communication Development (IPS), Vietnam currently does not have a data market, and the connection between data supply and demand is still not good. What Vietnam needs to solve is how to connect supply and demand in the data market.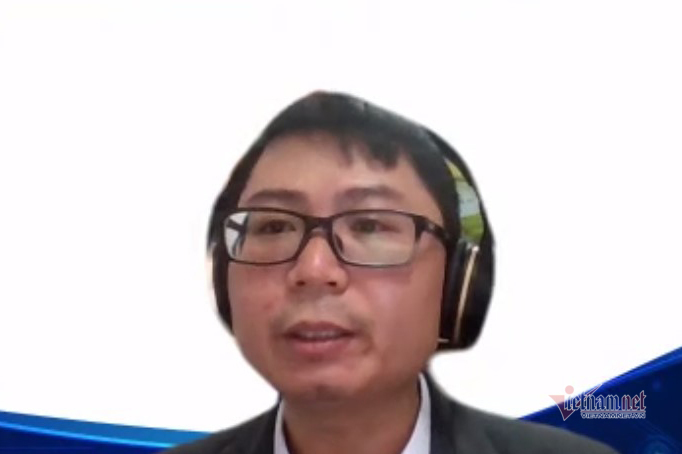 Mr. Nguyen Quang Dong – Director of the Institute for Policy Research and Communication Development (IPS).
Vietnam still lacks standards and data classification when providing open data, the quality still does not meet the needs of the private sector. Therefore, we need to perfect the data standards and data classification because the quality of the data is very important.
For most countries, including Vietnam, the government lacks resources to develop data. Resources from the private sector will therefore be crucial for data collection, use and sharing.
Sharing another perspective on this issue, Ms. Tran Thi Lan Huong – a senior expert of the World Bank in Vietnam said that there are three areas that Vietnam can participate in to promote open data: improving the visibility of the data. data coverage and openness, privacy and security issues to protect individuals and companies when sharing open data information.
In addition, Vietnam can join international open data communities and networks, play a more proactive role in global data networks, such as the Open Data Charter. ) and the Open Government Partnership.
Trong Dat

Data is a new resource for economic and social development
This is the opinion made by experts and policy makers during the first Asia Open Data Partnership Conference held in Vietnam.
.