The Department of Information Security (Ministry of Information and Communications) and IEC Group have coordinated to organize a seminar on Make in Vietnam Passwordless Authentication in Hanoi.
Password authentication has been popular since the 60s of the last century until now. However, this authentication method is showing more and more inadequacies. Microsoft research shows that 80% of breaches and data thefts are related to weak passwords or password leaks.
Besides, managing passwords is extremely expensive. According to a Forrester report, the average large organization spends nearly $1 million per year on staffing and infrastructure to deal with password problems, not to mention time costs.
Because of these inadequacies, the global security world began to approach new trends and look for better solutions to replace passwords. That is also the reason passwordless authentication technology was born.
According to a 2021 report released by Security Insider, when surveyed, 91% of the community of 500,000 security professionals believe that a passwordless authentication solution helps reduce the risk from phishing attacks and identity theft.
64% of those surveyed said: Passwordless authentication effectively improves user experience, increasing digital conversion rates by 21%.
Grasping that trend, Vietnam has taken the first steps in the transition to passwordless authentication technology.
Within the framework of the event, the Make in Vietnam passwordless strong authentication ecosystem – VinCSS FIDO2 Ecosystem was officially launched. This is the first international FIDO2 standard passwordless authentication ecosystem in the ASEAN region.
VinCSS FIDO2 Ecosystem includes 7 groups of solutions, of which 4 solutions are FIDO2 certified by FIDO Alliance (World Online Authentication Alliance).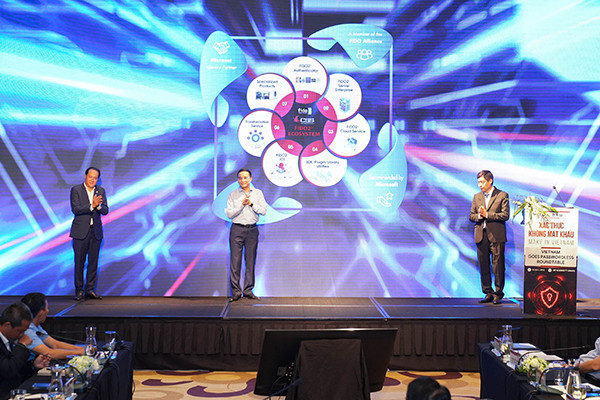 Commenting on passwordless authentication technology, according to Mr. Do Ngoc Duy Trac – General Director of VinCSS, this is an inevitable and irreversible trend.
"If Vietnam is slow in the trend of passwordless authentication, when countries around the world give up on password authentication, hackers will shift their attacks to password valleys, including Vietnam. Male. That's why Vietnam must master passwordless authentication technology."Mr. Trac said.
Sharing at the event, Deputy Minister of Information and Communications Nguyen Huy Dung affirmed that the launch of VinCSS's passwordless authentication ecosystem is a positive sign, once again affirming that Vietnamese enterprises have sufficient research capacity. Research, develop and create products and services that meet international security standards.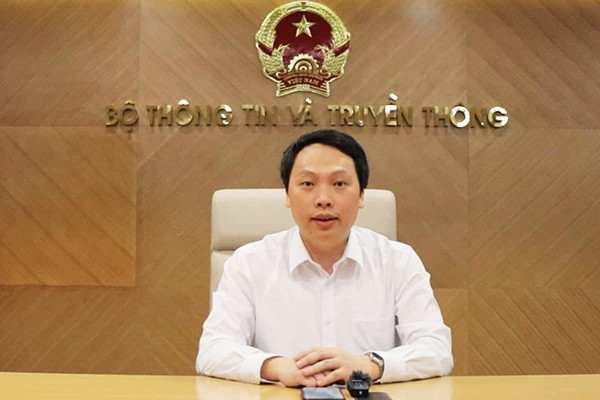 VinCSS's Passwordless Authentication ecosystem focuses on solving a narrow problem of user authentication. According to Deputy Minister Nguyen Huy Dung, although this is a narrow issue, it is of great significance.
Authentication is the first step for users to interact and use digital products and services. Digital products and services that ensure process safety must start with user authentication.
Deputy Minister Nguyen Huy Dung emphasized that the national digital transformation program has oriented and encouraged businesses to shift from assembling and processing to making products in the direction of Make in Vietnam – creativity in Vietnam, design. in Vietnam and made in Vietnam.
In particular, businesses need to focus on research, development, technology mastery, production of digital devices to serve the needs of society, meeting standards and technical regulations on safety assurance. network information.
Trong Dat
.