This is a statement made recently by Ms. Josephine Ong – an expert from the French technology group Dassault Systemes.
On the afternoon of July 27, Dassault Systemes technology group inaugurated an office in Hanoi, officially "set foot" in the Vietnamese market.
Dassault Systemes is a technology corporation specializing in software based in Paris (France) whose main product is virtual reality simulation platforms. In addition, Dassault Systemes is also involved in the development of smart cities, smart factories, optimization of production processes, especially in the field of electric vehicles.
In a recent share with VietNamNet, Ms. Josephine Ong – Managing Director of the South Asia – Pacific region of Dassault Systemes said that Vietnam is a country with limitless potential with a young population and force. abundant and qualified labor. This is a valuable resource of Vietnam in the digital era.
Ms. Josephine Ong said that, during the Covid-19 pandemic, Vietnam's foreign investment is still growing very fast, especially in the manufacturing sector. This trend has not only not decreased but continued to persist after the pandemic.
Vietnam is emerging as a destination for many manufacturers in the world thanks to its strategic location, competitive prices and advantages in its workforce. That is also the reason convincing the French software corporation to enter Vietnam's competitive technology market.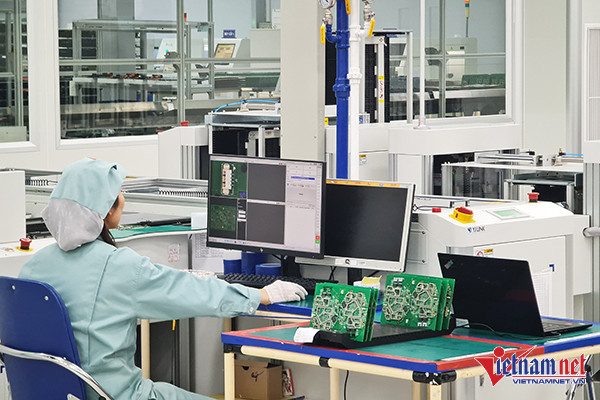 According to this expert, Vietnam has a general manufacturing industry, covering many fields from traditional textiles and footwear to high technology and sophisticated semiconductor manufacturing. Recent developments of large corporations are an opportunity for Vietnam to become a global manufacturing center with the presence of smart factories and sustainable production processes.
Sharing with VietNamNet, Ms. Josephine said that after Hanoi, Dassault Systemes researched to open an office in Ho Chi Minh City. The French technology group also intends to recruit Vietnamese programmers and engineers.
Trong Dat
.