Many ASEAN countries are looking for plans to plan 5G network frequencies. This happens in the context that each country has its own choice, so policy makers need a solution to harmonize the spectrum in the region.
On the afternoon of November 26, the Department of Radio Frequency (Ministry of Information and Communications) held a webinar on spectrum harmonization for 5G in ASEAN countries.
The seminar attracted the attention of the world's leading experts in mobile communication from GSMA, Ericsson, Huawei, NSN, Nokia, Axiata, Windsor Place Consulting, and frequency management agencies in other countries. ASEAN and agencies and units under the Ministry of Information and Communications.
Currently, ASEAN countries are deploying band licensing for 5G. The harmonization of spectrum for 5G as well as other services is an urgent issue to minimize interference between countries and help achieve the best use of spectrum.
Compared with other countries in the ASEAN region, Vietnam has achieved great achievements when successfully manufacturing many telecommunications equipment for use in 5G networks. (Photo: Trong Dat)
The 3.5 GHz band plays a very important role in the development of 5G. Many countries around the world have licensed enterprises to deploy 5G in the context of a relatively developed 5G device ecosystem.
However, most ASEAN countries face common challenges when planning 5G frequencies in the 3.5 GHz band. The reason is that this band is being used by many countries for fixed satellite systems. Considering the widespread use of 5G networks on the 3.5GHz band, a technical solution is needed to avoid harmful interference to ground stations.
To solve the problem of 5G band when it is not possible to use the 3.5 GHz band, many countries consider planning the 2.6 GHz band because the 5G device ecosystem that supports this band is ready. The limitation of this option is the dissonance in terms of band planning when some countries are using the above band for 4G. That leads to the challenge of how to coordinate and handle border interference.
These are the big problems that experts have "dissected" and discussed in the conference on spectrum harmonization for 5G.
According to Nguyen Duc Trung – Director of the Radio Frequency Department, 5G can accelerate the development of digital infrastructure and meet the needs of digital transformation. Currently, Vietnam and ASEAN countries have conducted 5G trials or launched commercial 5G services.
ASEAN countries are taking action to provide spectrum for 5G services. However, what the whole region faces are the challenges of planning frequencies for 5G.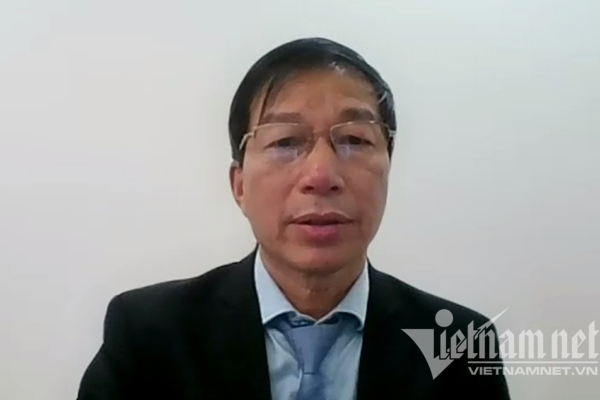 Mr. Nguyen Duc Trung – Director of Radio Frequency Department (Ministry of Information & Communications).
This expert said that Vietnam and some other countries have conducted tests on sharing the 3.5GHz band for both satellite and mobile services, and prepared another band for 5G.
This conference is an opportunity for countries to share information on testing results, current status and future 5G deployment plans. Through this, regulatory agencies and mobile service operators of each country can exchange, discuss and have a comprehensive view of 5G development trends in the region and in the world.
Trong Dat

Turn off 2G wave in 2023 to be ready for the digital economy and digital society
During a meeting with ITU Secretary General, Minister Nguyen Manh Hung proposed Vietnam's initiative to turn off 2G by 2023, when this subscriber density is about 5%.
.