MoMo has just completed an investment in the multi-channel sales solution startup Quick.vn. This is the first money disbursed after the company officially became a billion-dollar unicorn.
Founded in 2014 by two founders Nguyen Quynh Duong and Chu Khanh Van, Quick.vn is a company specializing in providing cloud-based omni-channel sales management solutions.
Quick.vn started trading sales software products in 2014 as a project under VNP Group Joint Stock Company (formerly known as Vietnam Valuation Joint Stock Company, owner of Vatgia e-commerce floor). .com) before being officially separated into a separate legal entity, Quick.vn Joint Stock Company in July 2019.
Quick.vn is a digital transformation startup specializing in multi-channel sales solutions.
Currently, this company has nearly 400 employees across the country with 3 branches in Hanoi, Ho Chi Minh City, and Da Nang with products used by more than 80,000 businesses in Vietnam.
Quick.vn's products and services can be mentioned as online sales management software, website design services, a portal to connect sellers with many shipping carriers, software to support sales on Facebook and other services. E-commerce platform Lazada, Tiki…
Through the solutions provided by Quick.vn, business owners will be supported with optimal sales operation and management processes, suitable for all sales sizes, from small retail stores to developing into chain and expand many sales channels.
Finding and investing in Vietnamese technology companies is one of the important strategic goals targeted by MoMo after completing the 5th round of funding with a value of about 200 million USD.
In this funding round, MoMo's valuation has surpassed the USD 2 billion mark, thereby becoming Vietnam's third technology "unicorn" after VNG and VNPAY. "Unicorn" is a term used to refer to startups with a market capitalization value of more than $1 billion.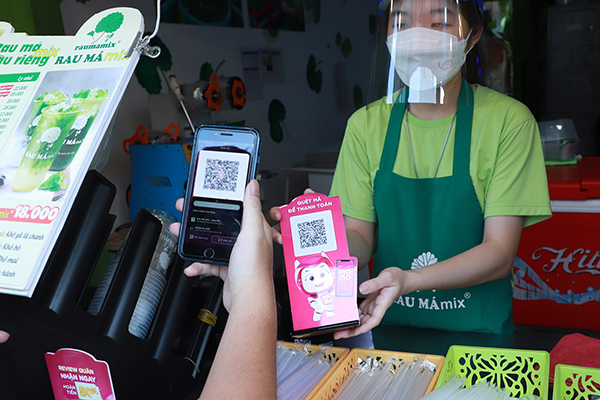 Quick.vn is the first investment of the new "unicorn" MoMo in 2022.
Quick.vn is the first investment made by MoMo in 2022. This deal shows MoMo's ambition in pouring capital into Vietnamese startups.
This is considered one of MoMo's new strategies to expand its ecosystem and strengthen its presence. However, the value of the deal has not yet been announced by the two sides.
This Fintech startup is also aiming to become a super application, expanding the market by providing digital transformation solutions for millions of small businesses (SMEs), micro enterprises (MSMEs) in Vietnam. .
Previously, in June 2021, MoMo announced the acquisition of all core technologies of Pique – a company specializing in providing artificial intelligence (AI) technology solutions to personalize customer experience for businesses. digital industry in many fields.
This acquisition is also part of a strategy to support digital transformation for small and micro businesses and strengthen the AI-First strategy at MoMo.
Trong Dat
Vietnam and the billion-dollar opportunity to develop the Blockchain economy
Blockchain is the most likely technology field where Vietnam can match or even surpass many developed countries in the world.
.