Not only livestreaming during major events, some broadcasters have extended this activity to daily news as well.
In 2018, the Vietnam U23 men's soccer team in Changzhou has created an unprecedented phenomenon on social networks. As a result, a series of records of viewership has been continuously set and broken, with a peak of 1 million viewers at the same time on YouTube in the U23 battle between Vietnam and Thailand U23 in the Asian qualifying match U23 2020. .
However, at that time, concerns about the control of the quality of the transmission line and the outrageous comments made the following tournaments no longer broadcast on the internet.
This only changed in the Covid-19 season of this year, when the social isolation order forced Vietnamese people to stay at home and use more Internet-connected devices on social networks. Many stations have begun to deploy, test and promote the content on the social networking platform.
VTV is very actively promoting livestream the news reports on social networks
The most prominent is the national television station VTV with three YouTube channels operating in parallel. Although the number of subscribers is not public, VTV's livestreams currently attract thousands of viewers at the same time. Meanwhile, the post again VTV news also attracted hundreds of thousands of views.
It is known that VTV has been testing the livestream from around April 2020, starting with morning and noon news. Currently, VTV has livestreamed all times of the day, with a total time of live broadcast on YouTube up to about 8-9 hours / day.
Followed by VTV, other broadcasters have also started running trend this livestream. For example, Hanoi station now livestreams current news at 6:30 p.m. daily and TV news agency (VNA) also has YouTube live streams lasting more than 10 hours on irregular days of the week.
Livestream social TV activity is not too new. Before the Covid-19 translation, in the world television stations of the US, Russia or Great Britain all had livestream activities all day, along with updating hot news and news.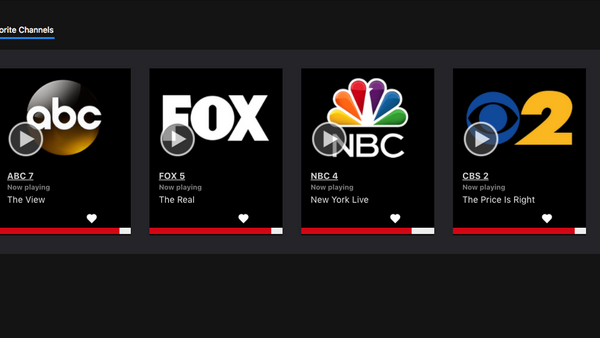 Foreign broadcasters have started a long time span livestream
In the country, television stations have a website system and apps that broadcast TV channels directly 24/7. However, due to investments in infrastructure leading to the line quality is not as standard. Therefore, the switch to livestream on social networking platforms has partly overcome these limitations.
Livestream is generally expected to be weak global trend. All activities from selling, remote examination and treatment are being promoted on social networking platforms and TV stations clearly cannot stand out of this game.
According to the latest report of Adsota, currently Vietnam has 65 million Internet users, of which 55 million are social network users. Nielsen's forecast to 2025, GenZ generation in Vietnam will reach 15 million people. This is the main agent to promote livestream viewers boom in the future.
Phuong Nguyen

TV industry to switch to online, competing with iQIYI, Netflix
Vietnam currently has 13.8 million pay TV subscribers, however, domestic pay TV businesses are facing stiff competition from cross-border platforms such as iQIYI and Netflix.
.