Japan is a country with a very strong game industry, a long history with legendary names like Capcom or Nintendo. The country is also known for its strict scrutiny of blockchain game projects with a financial element.
However, it is quite surprising that the Vietnamese game Titan Hunters is making waves on Japanese social networking sites. Accordingly, recently Titan Hunters has reached the top trending (trend) on Twitter in Japan.
Titan Hunters is a Vietnamese game launched on November 18, 2021 and was only officially put into operation on March 31.
This game is inspired by the fun gameplay of Diablo, the typical interface of Voxel and a little bit of Minecraft. This is a game project that combines NFT (Earning Nature) and the best game genre of MMORPG (Fun Nature).
Titan Hunters is a game with the participation of Rikkei Capital and Topebox. In which, Rikkei Capital is a startup incubator of Rikkeisoft – a Vietnamese software company with 10 years of experience operating in Japan. With Topebox, this is one of the leading mobile game developers in Vietnam.
It is worth noting that in Japan, Twitter is currently ranked second in the top of the most used social networks, just behind LINE (similar to Vietnam's Zalo).
Japan is also the country with the third largest number of Twitter users in the world, after the US and Brazil. There are currently 35 million active Twitter accounts in Japan.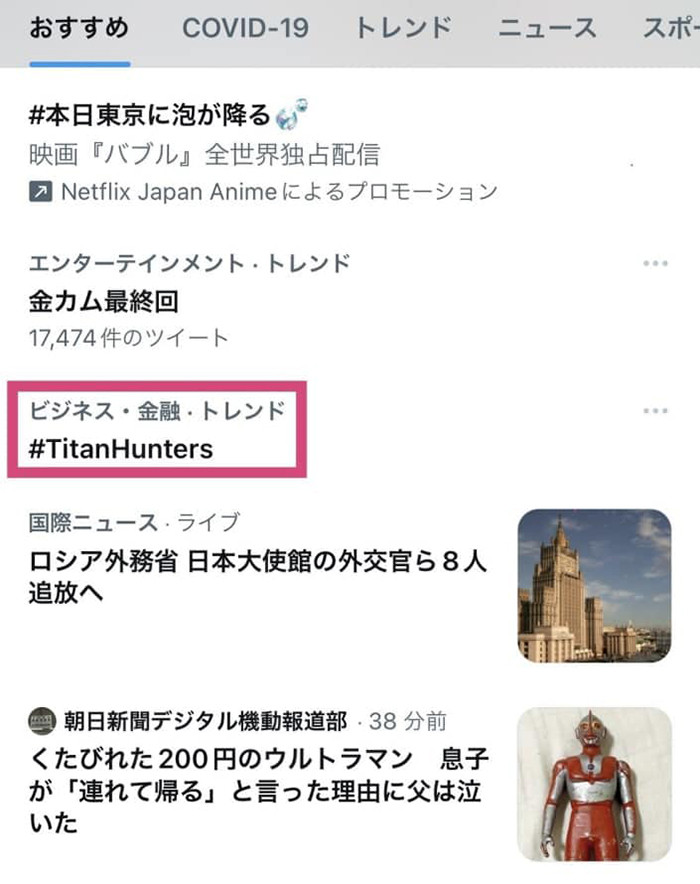 According to StartupFortune, it is a fact that Japanese netizens are referring to Titan Hunters as talking about Axie Infinity. Many people praise the attractive gameplay of this game and the support of the game operation team for users.
Not only that, many Japanese people also set up fan accounts to support the game from Vietnam. Japanese players even established a Fandom Wiki to guide new gamers.
Sharing with VietNamNet, a representative of Titan Hunters development team said that this game currently has about 150,000 downloads in 1 month.
The Japanese market alone currently accounts for 65% of Titan Hunters gamers with about 70,000 players per day. The Japanese gaming community is the catalyst for the success of Titan Hunters in the early stages, the game developer's representative shared.
Even so, according to the developer Titan Hunters, this game still has a lot to work on and new features are in development. Conquering users in potential markets other than Japan is also a goal for Titan Hunters not to rest on their laurels.
Trong Dat
.