Kenneth Bombace, chief executive officer of Global Threat Solutions, said the number of spy camera cases is increasing as devices become cheaper and easier to reach.
Hidden cameras are not a new issue. In Korea between 2013 and 2018, there were more than 30,000 cases of secret filming. Meanwhile, in 2019, nearly 60% of Americans said they were concerned about being secretly filmed when renting an Airbnb room.
In the tourist season, the demand for renting rooms also increases and to avoid becoming a victim of bad guys, users can refer to 3 ways to detect "hidden" cameras below:
Suspicious areas and equipment
Experts recommend that users can check hidden cameras in areas such as bathrooms or bedrooms.
Bombace said Airbnb hosts are allowed to install cameras in their rental rooms, but must notify tenants and devices must not be placed in private spaces.
Most hidden cameras are disguised or hidden in home appliances and connected to a power source or other electronic devices, such as lights, thermostats or radio clocks. Therefore, the first thing when entering the bedroom is to unplug the clocks and put them in a drawer.
Michael O'Rourke, executive director of security consulting firm Advanced Operational Concepts, agrees.
Besides, users can also use the flash from the phone and scan suspicious areas. Even the most cleverly hidden cameras still reflect light due to the lens.
"However, if the user does not have a careful screening method, such as a quick glance or impatient, it is very easy to miss the detection signal," O'Rourke said.
Wi-Fi Network
Bad guys often connect cameras to Wi-Fi networks so they can be monitored remotely. Users can use Wi-Fi scanning apps, such as Fing, to determine if devices on the network are cameras.
Even when the camera uses a separate Wi-Fi network, scanning applications can still detect how many networks are available in the accommodation area.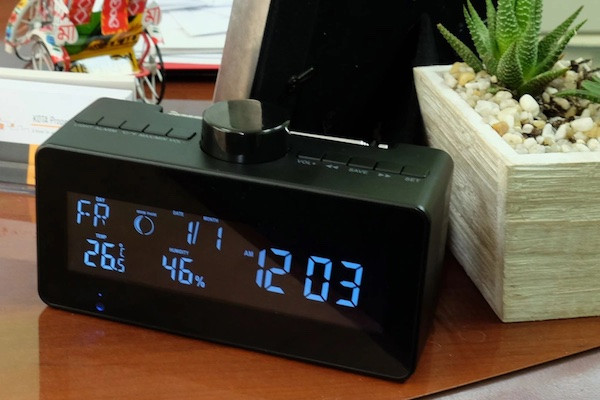 However, Kody Kinzie, security expert at data analysis and security firm Varonis warns that scanning applications often can't "catch" everything. Instead, users can search for "devices that are broadcasting on their own network" using apps like WiGLE.
Radio wave detector
A heavier "weapon" is a spy camera detector, capable of scanning radio frequencies connected to hidden cameras. Users can easily purchase these devices on online shopping sites like Amazon or AliExpress.
However, O'Rourke also notes that this method only works if the hidden cameras are transmitting data. "Some camera cases have built-in SD storage cards, so they're much harder to detect."
Besides, the cost of radio wave scanners is not cheap. "Good equipment often costs from hundreds of dollars to more than $1,000," Bombace said.
What to do when detecting hidden camera?
Once detected, the tenant should immediately disconnect the cameras without damaging them, as the device's firmware may contain identifying data, such as credentials to the Wi-Fi network it connects to.
"Once a camera is detected in a room, the tenant should switch hotels instead of asking for another room," O'Rourke said.
Bombace also recommends that tenants report and turn over the hidden camera equipment to the police, even if it is only for documentation because it could potentially be used as evidence in legal proceedings and criminal charges.
Vinh Ngo
.