Vietnamese accommodation application in the Covid-19 vortex
For Vietnamese consumers, especially young people, Luxstay is not a strange name. This is an online booking platform formed and developed by a team of Vietnamese founders.
Appearing from the end of 2016, Luxstay developed towards becoming a connection platform between landlords and tenants (home-sharing). The unit owns the website Luxstay.com and the Luxstay application on mobile phones. Due to the same market segment, this startup is often referred to by users as a Vietnamese version of "Airbnb".
Unlike AirBNB's international scale, Luxstay focuses on developing the domestic market segment. The platform's strategy is to hit niche markets in famous cities and tourist destinations in Vietnam, where foreign platforms have not yet set foot in.
Luxstay had an impressive start when conquering 3 "sharks" of Shark Tank at the same time in 2019, bringing in the amount of 6 million USD – the largest investment after 3 seasons of the broadcast. But this startup was unlucky when only 1 year later, the tourism industry in Vietnam was heavily affected by Covid-19.
The end of the pandemic is when the domestic tourism industry is "breaking the ice". However, Luxstay's return was not as smooth as many other rival applications.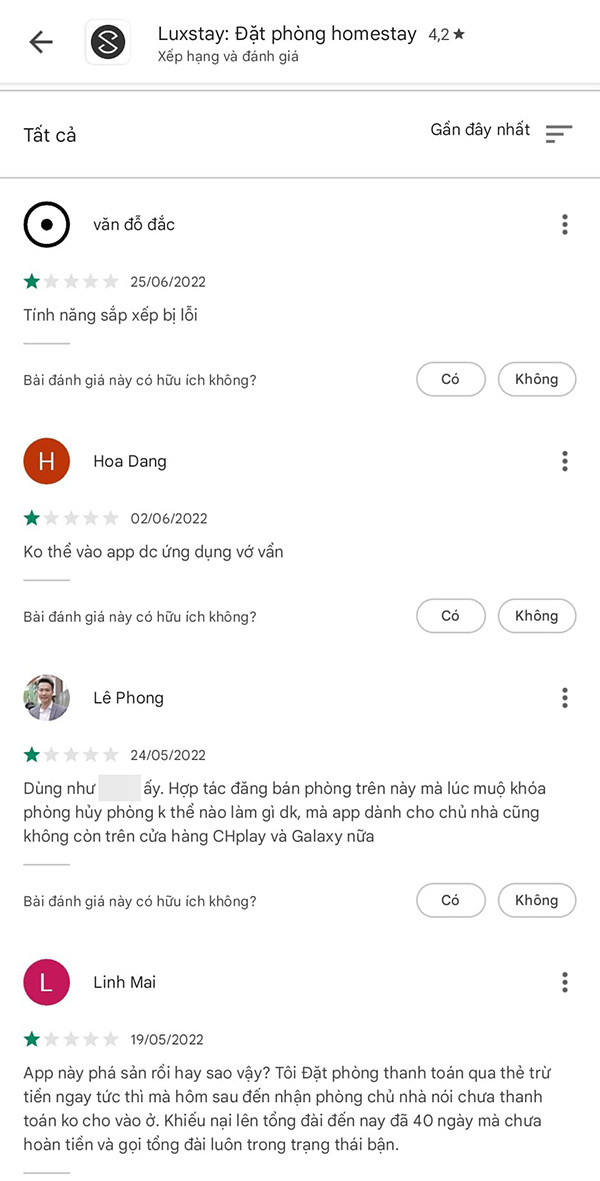 In late May, early June 2022, Luxstay's website suddenly stopped working. The inaccessible Luxstay application made many users angry and responded with a 1-star "storm". The same goes for Luxstay's app for homeowners.
A series of sudden incidents caused a lot of speculation about another Vietnamese startup leaving the market.
The unexpected return of "Airbnb" Vietnamese version?
Recently, Luxstay's fanpage on Facebook suddenly changed to a new name, LuxWorld. Along with that, the identity logo of the fanpage also changed. In the description, LuxWorld management team introduces this as a premium travel platform in Vietnam and Asia.
As noted by VietNamNet, Luxstay.com website and Luxstay application are working normally. With this new development, it seems that the Vietnamese version of "Airbnb" is preparing for a comeback.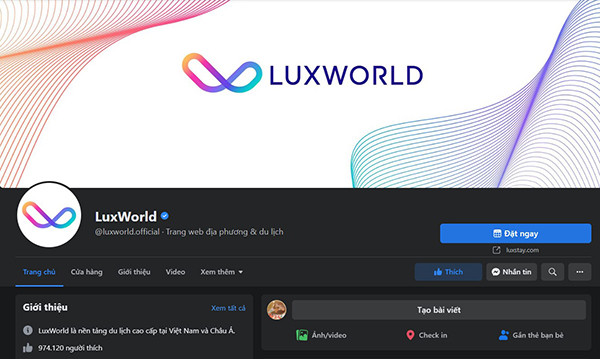 In response to the questions of many people, when VietNamNet contacted, a representative of Luxstay confirmed that the information that this startup closed as some speculation was incorrect.
Responding to recent changes, this person said, Luxstay is rebranding (rebranding) to LuxWorld. This is a planned change that has been in the works since the Covid-19 pandemic. "In the near future, Luxstay will innovate its business model to match the trend and apply more technology", this person shared. When going into detailed questions, the Luxstay representative said that a communication roadmap is needed and will be updated in the near future.
Ambition to become a Vietnamese technology unicorn
Few people know that Luxstay founder – Nguyen Van Dung (Steve Nguyen) was once one of the first figures in Vietnam to participate in the online advertising market.
Steve Nguyen is also the co-founder of Metub – one of the largest multi-channel networks (MCN – Multi-Channel Network) in Vietnam, managing thousands of YouTube channels.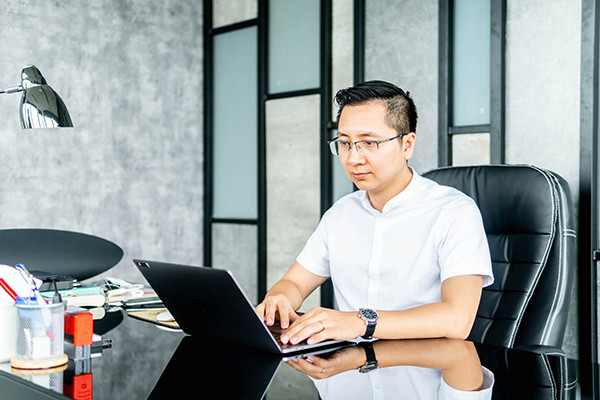 After many successes in the past, this founder decided to leave everything behind, selling shares in many companies to focus on the Luxstay project with the ambition to turn the company into a technology unicorn ( billion dollar startup).
Once shared with VietNamNet, Steve Nguyen said, Luxstay was created by 3 main keywords: tourism, real estate and technology. The CEO born in 1989 said that only technology can help businesses expand and grow in scale quickly.
"Home sharing will be the solution to bring additional accommodation sources to Vietnam's tourism industry. The assessment made by home sharing currently only accounts for a very small percentage of the revenue picture of the entire Vietnamese accommodation service market."he shared.
Trong Dat
.