Postal staff and employees of postal enterprises are operating continuously, translating at post offices to ensure the smooth supply and transportation of many types of goods, especially essential goods for people.
At the Vietnam Post Office in Cau Giay, the staff at the post office receive, check and repack the goods before shipping.
At 8:00 am on Sunday, July 25, at the Vietnam Post Office in Cau Giay, Mr. Quang Hung (Yen Hoa) came to send a box of dry goods to his family in Ho Chi Minh City and then went to the Post Office's sales counter to do some shopping. Few things for the family.
Here, many food items, necessities, dry goods and some essential household items are sold. Merchandise filled the shelves.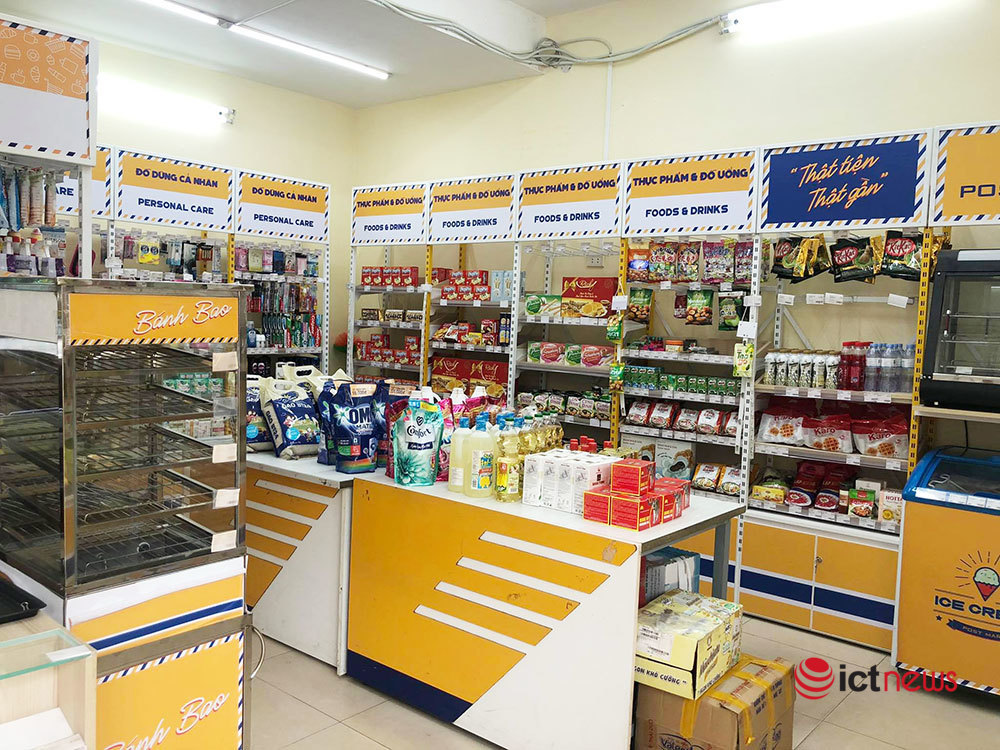 Essential stalls at Cau Giay Post Office
"There are not many customers coming to buy directly. Now people also mainly order online or order directly by phone with the staff and then it will be delivered to the place," said Ms. Bui Thi Huong Thao, Deputy Director of Central Post Office 3.
This is one of 472 essential and price-stabilizing points of sale organized by the Hanoi Post Office to serve the needs of people in 30 districts. Currently, Vietnam Post's transaction counters serve essential items of food such as rice, cooking oil, instant noodles, fish sauce and some necessary household items.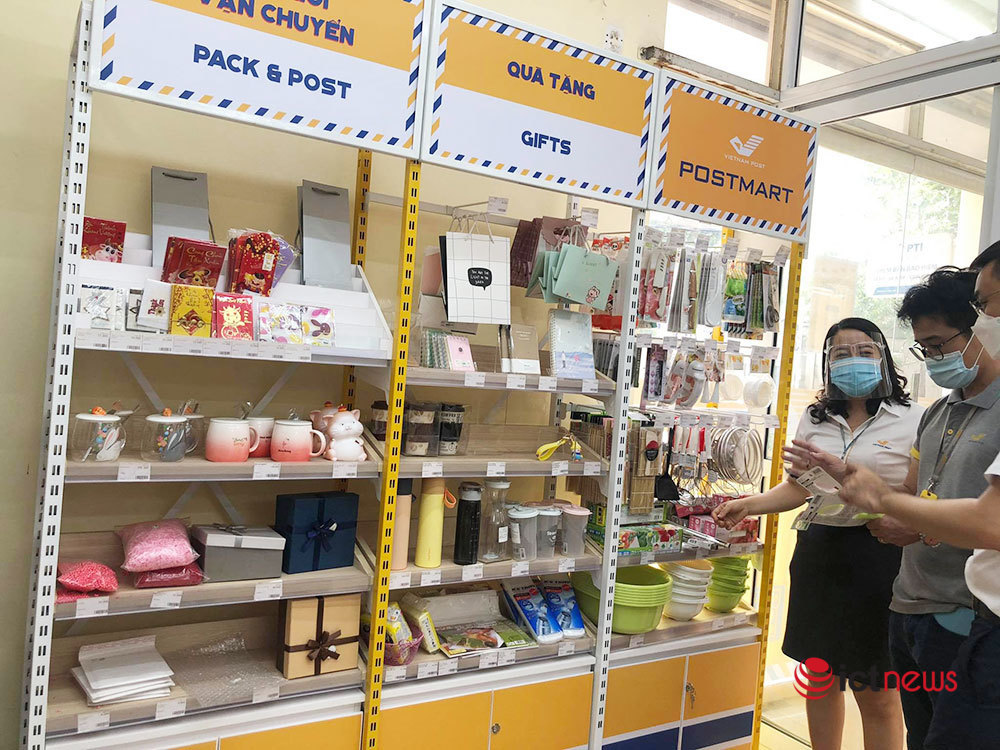 Post office staff guide people to buy some items.
Note that at Post Offices No. 5 Pham Hung and Cau Giay, in addition to the postal delivery/receiving staff, the post offices also arrange regular service staff at essential counters from early morning until evening.
"The goods are selling well, we have just imported more than 2 quintals of ST25 rice, but today we only have a few bags left," an employee at the essential store shared.
According to Ms. Bui Thi Huong Thao, people in Hanoi are also more or less affected by the psychology of stockpiling during the epidemic. Therefore, the volume of goods traded at the sales points of Vietnam Post increased much compared to weekdays.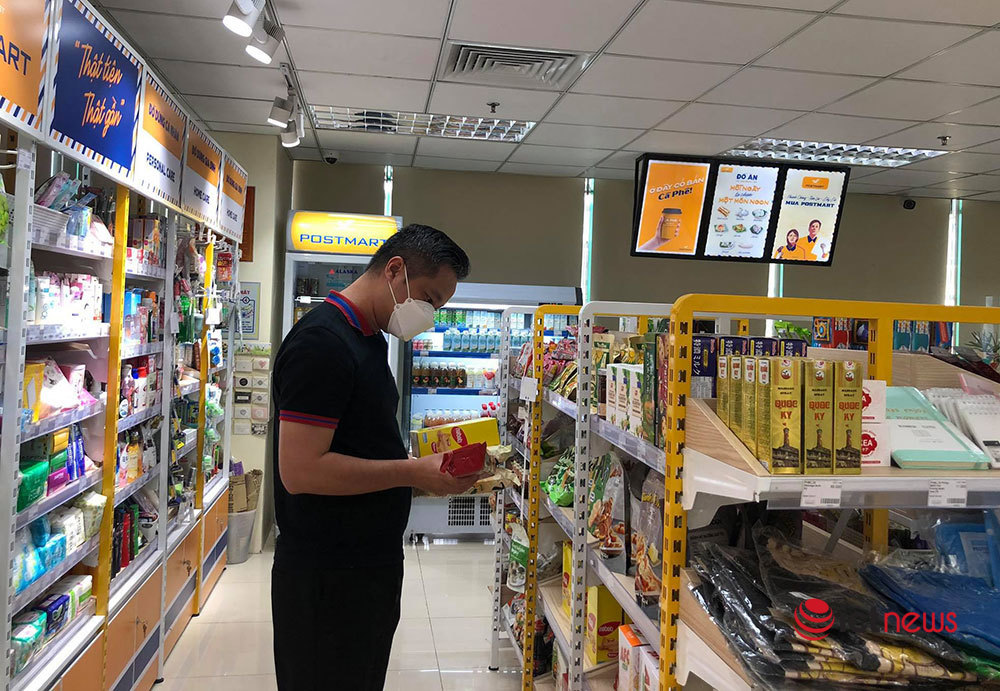 Essential stalls are not crowded with customers because most customers order by phone or online.
"In addition to serving directly at transaction points, Vietnam Post has a network of loyal customers who order via phone or online channels. The postal force will receive the goods at the point and deliver them directly to the customer. The post office has a plan to arrange the amount of goods to cover the points of sale to increase by 3 times compared to normal, so it can completely meet the needs of people if there is a sudden change, "said Thao. .
A media representative of Vietnam Post said that the unit has prepared a plan to ensure the supply of both food and fresh products for people in case the city tightens its activities to prevent and control the epidemic. Translate. "Vietnam Post has prepared a 3-fold increase in cargo volume compared to normal days. Therefore, people can completely rest assured in the supply of goods," he said.
When Hanoi implemented social distancing under Directive 16, the situation of crowded markets for people to buy food products also made many people afraid to switch to online shopping.
Ms. Phuong (Hoang Mai, Hanoi) chooses to buy some food items on the Seashell e-commerce floor to avoid the epidemic and facilitate transportation. The increased shopping demand of people was recorded in both e-commerce floors of postal businesses, Shell and Postmart.
There is no stable point of sale, but Viettel Post has strengthened essential sales channels through online channels to serve the people of the capital through the Sea Shell e-commerce floor. Orders from Seashell suppliers will be packed and shipped via Viettel Post's channel.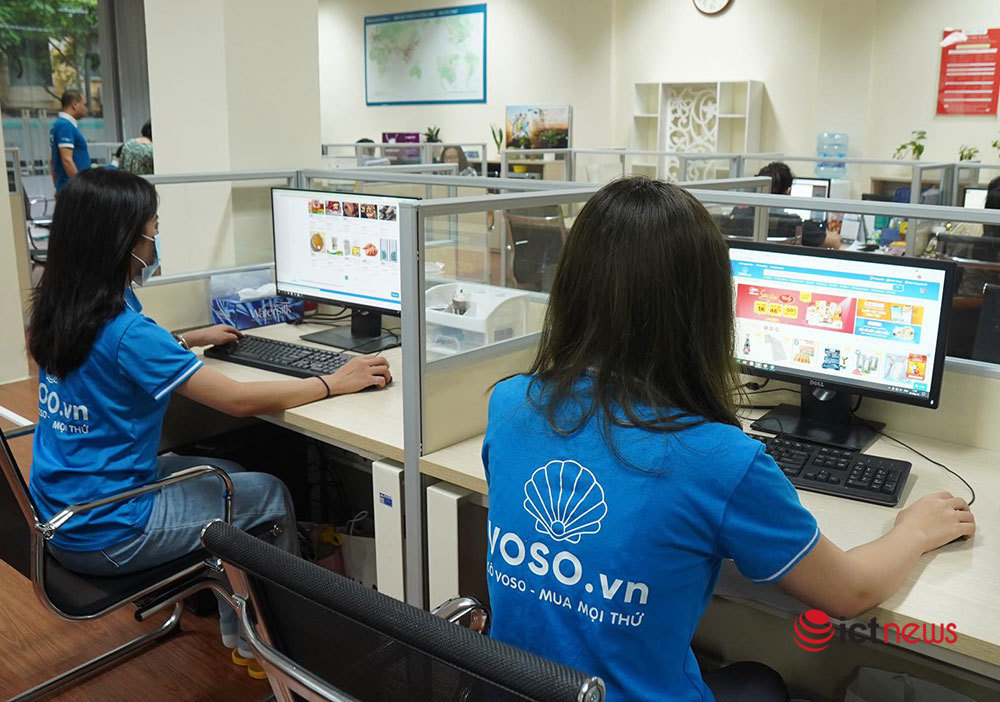 Viettel Post increases the quantity of goods supplied on the Seashell e-commerce floor.
Anh Thang, a postal worker in Hoan Kiem, said that the number of orders on the route increased, especially many orders for agricultural products, vegetables, and poultry eggs placed on the Seashell e-commerce floor.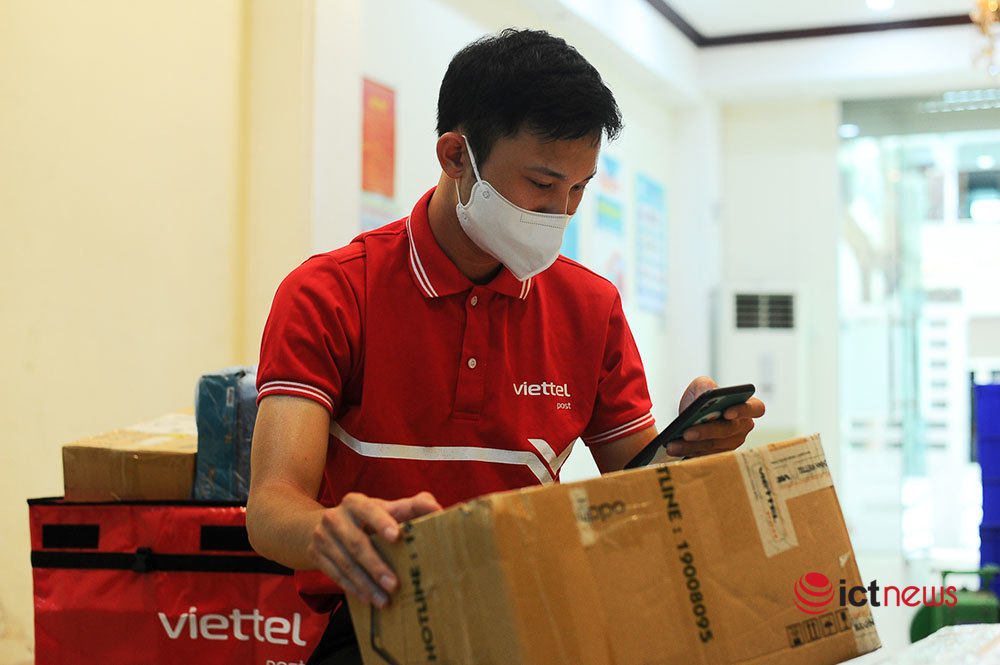 A Viettel Post employee checks an order.
"Our brothers and sisters changed a bit about the delivery schedule, pushing food orders to be delivered early in the morning to keep up with the cooking process. Orders for essentials or other items left for delivery at the end of the session. On days with many orders, we will deliver all evening to ensure all orders reach the recipients, "said Thang.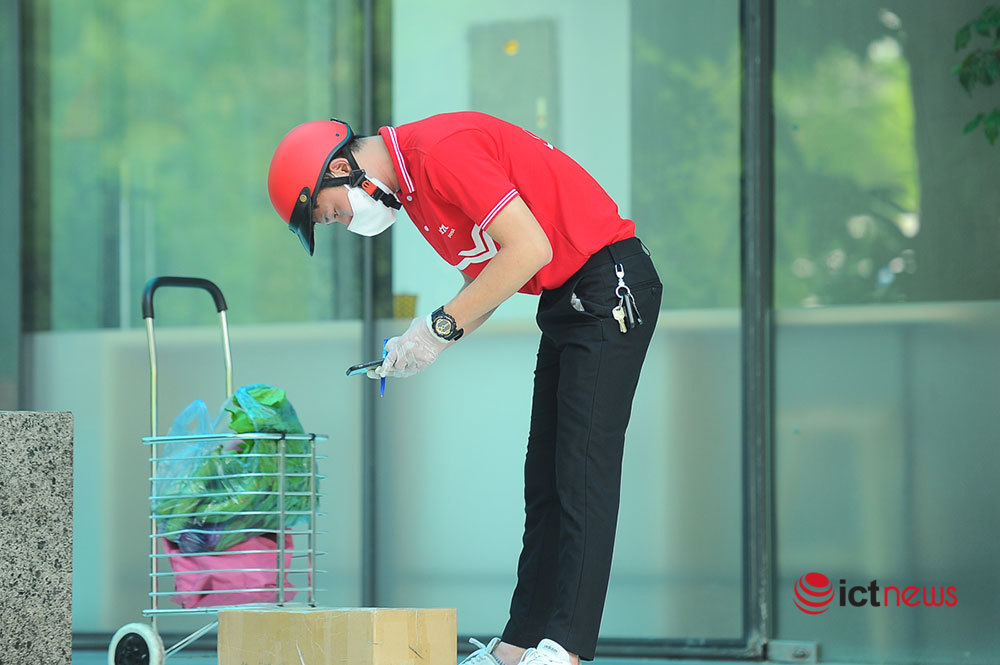 Viettel Post employees comply with epidemic prevention measures when delivering goods to people.
Sharing with ICTnews, Mr. Tran Trung Kien – Director of Seashell e-commerce floor said: Currently, Seashell has a price-stabilizing stall with more than 3,000 food and essential items with stable prices equal to and lower. market, shipping nationwide with delivery time of only 1-3 days. In localities with a distance according to Directive 16, Seashells will provide more food items such as vegetables, fruits, poultry eggs …, delivery time of the day.
Duy Vu

Supermarkets, postal enterprises in Hanoi register a list of employees for essential deliveries
Essential goods delivery workers at supermarkets, postal workers at postal enterprises must register for a list and receive approval by the Department of Transport by text message to be eligible for delivery operations when Hanoi implements social distancing. festival.
.