Indigenous fighter aircraft LCA Tejas has reached Changi Airport to participate in the 'Singapore Air Show' (15-18 February). During the air show, the LCA Tejas Mark-One is going to enthrall the audience by participating in a low-level aerobatics display in the skies of Singapore.
According to the Indian Air Force, a 44 member team of India has reached Changi Airport to take part in the Singapore Air Show. There are also three (03) LCA Tejas fighter aircraft with the team. Fighter jets from all over the world participate in the Singapore Air Show, which is held once in two years and is an opportunity for the aviation industry to show the world their products i.e. aircraft. This is the reason why India has sent its indigenous fighter jet, Light Combat Aircraft, LCA Tejas Mark-One to Singapore.
According to the IAF, by participating in aerobatics, the LCA Tejas will demonstrate its superior handling characteristics and maneuverability. During this time, LCA Tejas will be seen flying with aircraft from around the world which are participating in the Singapore Air Show. When LCA Tejas reached Changi Airport in Singapore on Saturday, American F-35 aircraft were also visible near it.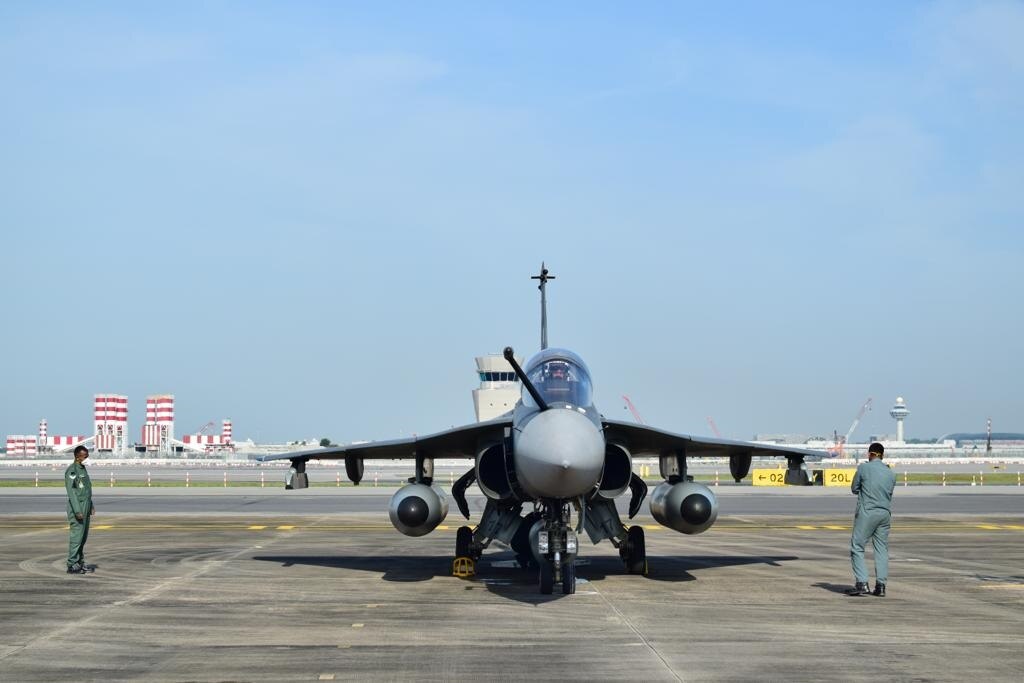 Even before the Singapore Air Show, Air Force Tejas has participated in LIMA-2019 and Dubai Air Show (2021) in Malaysia. According to the Air Force, participating in the air show will give the Indian contingent an opportunity to interact with the Royal Singapore Air Force and other teams that have come to participate in the air show.
,