The global mobile value-added services market size is estimated to reach more than $700 billion by 2022. In that context, the world's carriers are actively promoting the formation of an MVAS ecosystem.
MVAS services market will soon reach 1.1 trillion USD
According to the Global Mobile Communications Association (GSMA), the number of mobile subscribers worldwide has surpassed 5.2 billion as of 2021. The increase in the number of mobile subscribers also leads to the growth of mobile value added services (MVAS).
Simply put, value-added services on mobile phones are services provided in addition to voice, SMS and data services to enhance the user experience.
There are many different types of MVAS services, such as missed call warning services, voice mail, SMS advertising, ringtones, mobile money, television services. mobile, OTT services…
Mobile money is also a type of MVAS service of carriers.
These value-added services are usually provided internally by the carrier itself or by third-party Content Providers (CPs).
A recent market analysis report conducted by Reportlinker shows that mobile value-added services (MVAS) are now a common playground for many different types of businesses.
They include carriers (Mobile Network Operator (MNO), Mobile Virtual Network Operator (MVNO), Telco OTT (Over the Top) service providers), content providers (Content Providers) – CP)… This has spurred competition in the voice and data services space.
In fact, the voice revenue of global carriers is constantly decreasing. Telecommunications service providers are therefore under great pressure to provide services other than basic voice services to maintain business prospects.
In that context, many carriers are aiming to develop mobile value-added services to drive revenue from data consumption.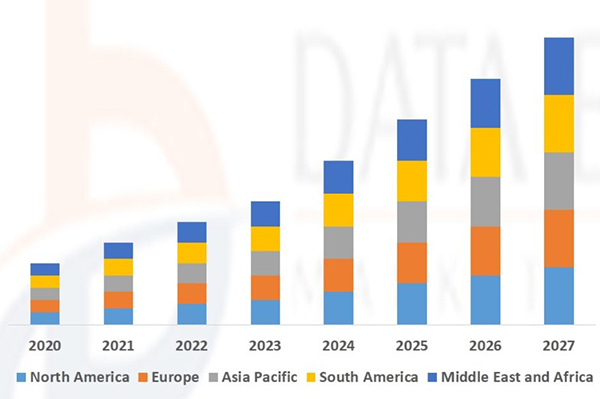 The chart reflects the growth rate of the global MVAS market by year and by region.
The latest statistics show that the size of the global mobile value-added service provider (MVAS) market is estimated at 539.5 billion USD in 2020 and about 723.4 billion USD in 2022.
With a compound annual growth rate of 13.3%, the MVAS market is expected to reach $1.1 trillion in size by 2026.
The US is a country with a very developed mobile value-added service market. MVAS market size in the US in 2021 is estimated at 133.3 billion USD, accounting for 21.8% of the global MVAS market.
As for China, the world's second largest economy, MVAS services are growing very fast here at an annual rate of 18%. The MVAS market size in China is forecast to grow to USD 362.7 billion by 2026, accounting for 33% of the total global MVAS market size.
Not only in the US and China, mobile value-added services have also developed very strongly in Japan and Canada, with an average annual growth rate of 9.1% and 10.5%, respectively. /five.
In Europe, the market for mobile value-added services in Germany is forecast to grow at a rate of 10.4% per year. Meanwhile, the rest of Europe will account for a market size of $413.5 billion by 2026.
Carriers are promoting the formation of MVAS ecosystem
Referring to value-added services on mobile platforms, it is impossible not to mention the recent emergence of OTT platforms. Those are platforms that provide users with services to watch movies, listen to music, and enjoy online entertainment.
Netflix, Amazon Video, Hulu, and Disney are the most popular OTT platforms, where users can subscribe to the service on a monthly, quarterly or annual basis. Many telecommunications service providers in the world are currently cooperating with these OTT platforms to serve the needs of users and share profits.
For example, with Netflix, telecommunications companies can play a role by providing VAS services in payment, content distribution, marketing and customer care. With 2 billion OTT service users worldwide, these platforms are creating opportunities for the growth of mobile value-added services.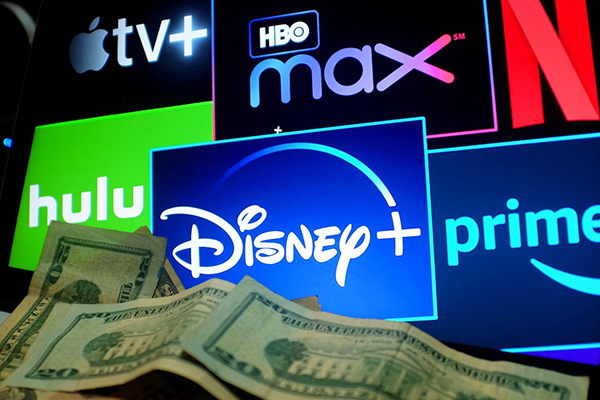 Around the world, network operators are actively signing cooperation agreements with digital content providers (CPs) to promote the development of this service ecosystem and share profits together.
In fact, an agreement between Netflix and Comcast (the largest broadband service provider in the US) was made in 2014. Accordingly, Netflix will have to pay an undisclosed amount to Comcast to in return for improving the streaming quality of content on this video platform. This is also a precedent for the business partnership between ISPs and Netflix.
In some cases, Internet service providers may slow down the delivery of some content to avoid causing network congestion and affecting other types of services. In the opposite direction, they can also sign contracts with CPs to prioritize handling the services of that content provider.
Not only that, the cooperation of network operators with CPs in the upcoming MVAS market will also be shown in many different forms.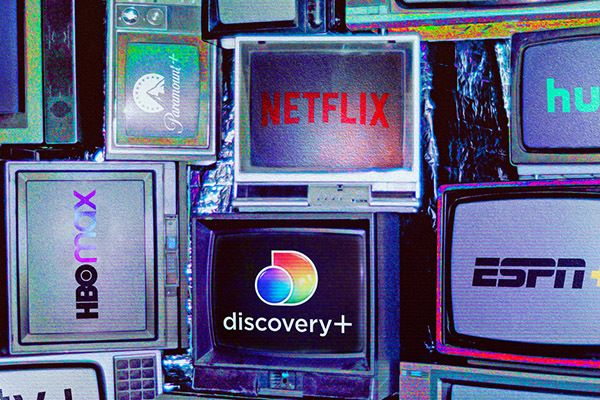 A strong ecosystem of digital content providers (CPs) will also contribute to the development of the telecommunications industry.
In June 2021, Ericsson, Germany's Deutsche Telekom and Samsung successfully tested the world's first 5G End-to-End network slicing.
This test was conducted at Deutsche Telekom's laboratory with a Galaxy S21 device connected to a VR headset, in order to optimize the experience of VR (virtual reality) games online on the cloud platform. By creating multiple virtual networks on a single physical network infrastructure, carriers can develop new, differentiated business models and services.
Around the same time, the US carrier Verizon acquired an indoor positioning platform – Senion to accurately locate and coordinate the location of mobile users as well as of IoT devices in a narrow space. This opens the door for Verizon to provide other value-added services to users.
In the next 3 years, it is expected that there will be 1.75 billion new mobile subscribers with 5 billion mobile Internet users. Overall, strong Internet penetration and low-cost mobile devices will be the driving forces behind the growth of the global MVAS services market.
Network carriers around the world are therefore constantly collaborating and developing a wide MVAS ecosystem to diversify revenue sources and offset the decline of traditional voice and SMS services by making good use of existing voice and SMS services. this chance.
Trong Dat

For the first time, Vietnam has an 800 Mbp Internet package with integrated WiFi 6
Not only has great access speed, the built-in WiFi 6 package also has better coverage with many devices that can access it at the same time.
.