During the Covid-19 pandemic, the use of AI and automation technologies is increasing rapidly. Most of the companies surveyed are investing heavily in digital transformation.
Sharing at FPT Techday, Mr. Marcin Miller – Consulting Director of McKinsey Vietnam said that the Covid-19 pandemic has formed four new trends.
First, the workforce has been changing. Statistics from McKinsey Vietnam show that the number of workers who need to change jobs has increased by more than 25% compared to before the pandemic.
Marcin Miller – Director of Consulting McKinsey Vietnam.
According to Marcin Miller, many jobs have been heavily affected by Covid-19, especially those that require a lot of communication such as in retail, food service and hotels.
Jobs in healthcare and transportation are on the rise, but others that require face-to-face communication are dwindling. People in this field therefore need to change their skill sets.
The transition of old jobs to the online environment requires employees to have new skills to increase adaptability, especially technology skills to apply to their jobs.
User behavior trends that will change drastically after the pandemic are remote working habits, the use of e-commerce and digital transactions. For businesses, it is the use of artificial intelligence (AI) to optimize workers and enhance automation applications in production and business activities of enterprises.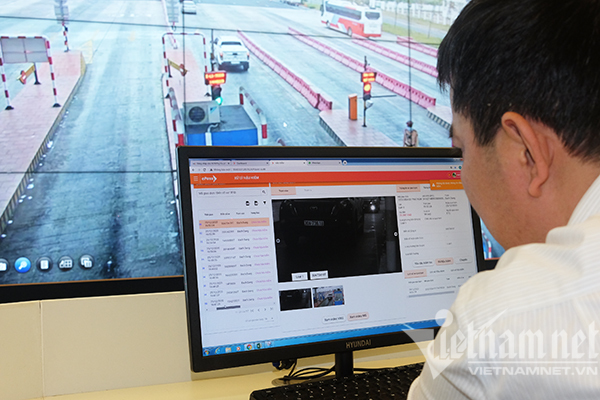 AI technology and automation will be applied more and more widely after the Covid-19 pandemic. Photo: Trong Dat
According to Marcin Miller, McKinsey surveyed 800 businesses and most of these have invested in automation.
In the coming time, the trends of remote working and virtual meetings will continue to remain after the pandemic. People will move less and stay home to work more. Digital transactions and e-commerce will be more and more popular. AI and automation will also be regularly applied by businesses to improve operational capabilities.
"With the advanced economies of the world, about 20-25% of workers will be able to work from home 3-4 days per week. In Vietnam, the rate of working remotely may be a little less," said an expert of McKinsey Vietnam.
One of the biggest differences before and after the outbreak of Covid-19 is that governments, educators or CEOs and stakeholders have the opportunity to reimagine how a business, organization or operating country.
"They will choose to move to a more agile, more empowered workforce for greater productivity. The same applies to the use of AI and automation technologies," said McKinsey Vietnam Consulting Director.
Trong Dat

The number of Vietnamese using Fintech services has increased by 3.5 times in 4 years
In just 4 years, the percentage of Vietnamese users using services of Fintech companies has increased from 16% to 56%. Finance and banking is one of the strongest digital transformation fields.
.