Figures from Statista show that the global smarthome market revenue is estimated at 126.1 billion USD this year. This figure is expected to grow to $207.8 billion by 2026.
Looking at the smart home concept from a wide angle, Statista estimates that the revenue of Vietnam's smarthome market in 2020 will reach $240 million and is growing hot.
However, according to the Overview Report on Vietnam smarthome market 2022 just done by Lumi, the revenue from the smart home market in our country currently reaches 100 million USD. This number may increase to 250 million USD in the next 5 years.
Explaining his statement, Mr. Nguyen Tuan Anh – Chairman of Lumi's Board of Directors said that this data is a bit different because of the problem of definition.
Compared to Statista, Lumi defines smart home in a narrower way. This includes Internet-connected devices that can be automatically monitored and controlled via sensor systems, smartphones or virtual assistants.
Sharing more, this expert said that the smart home trend in 2022 is forecasted to focus on security solutions, smart home appliances with the support of virtual voice assistants such as Alexa, Siri and Google Assistant.
In addition, energy management systems, motion sensors, healthcare systems, assistant robots, smart lights, smart grids, self-regulating features and artificial intelligence will also be added. are the highlights of this year's smart home market.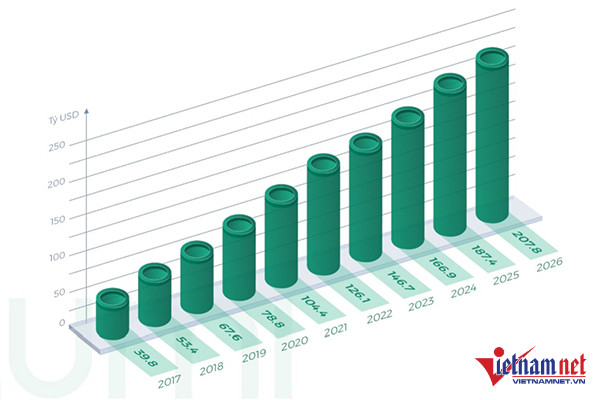 In 2022, the "big" in smarthome such as Apple, Samsung, Google and Amazon will have breakthroughs that make the smart home more and more practical. That's when devices can "communicate" with each other and coordinate to create convenience for homeowners, like alarm clocks that tell lights to come on when the owner wakes up.
Matter protocol is expected to be the standard protocol, allowing devices to "talk" to each other without the need for virtual assistants or smartphones. More than 100 smart devices according to this standard are expected to appear in the next few years.
According to a survey conducted in January 2021, 70% of consumers around the world have upgraded their homes during the Covid-19 pandemic. More than 51% of them use smart devices in 2020.
On average, consumers have purchased 2 more smart devices since March 2020 to meet more stay-at-home needs during the pandemic. Gen Z consumers alone buy an average of 3 smart devices during this time period.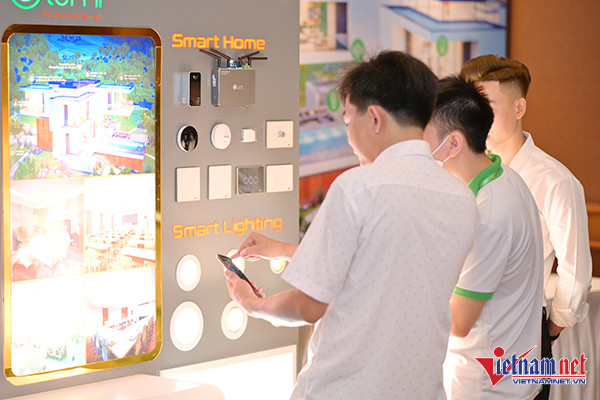 The smart devices that users choose to buy are quite diverse, from WiFi cameras, lights, smart speakers, sockets, motion sensors,… Regardless of the devices purchased, consumers are highly unanimous. (82%) that a home with smart devices will bring significant benefits.
When participating in the survey, 3/5 of the total people said that it is difficult for them to find a private space for rest and entertainment when the house has become an "office" during the pandemic. To improve this, 63% chose to buy smart home devices.
Notably, nearly 39% of consumers want to upgrade appliances in their home, and 41% would revamp a room with self-installed smart devices if they feel they help meet a specific need.
Currently, the top 5 countries with the highest smarthome revenue in 2022 as predicted by Statista are the US ($33.66 billion), China ($25.07 billion), UK ($9.06 billion), Germany (7). .64 billion USD) and Japan (6.98 billion USD).
Trong Dat
.