After the hack that shocked crypto investors, the game developer Axie Infinity is still focused on finding a way to get the money back and fix the problem.
Sky Mavis – Axie Infinity developer recently delayed the deployment of a new update of this game. This is a move that has just been launched by Sky Mavis in the context that this company is trying to recover more than $ 600 million worth of cryptocurrency that has just been stolen by hackers.
Previously, Sky Mavis had cherished the release of a new version of Axie Infinity called Origin. This is an update that gives users some characters (Axie) to play the game for free.
Axie Infinity's Origin major upgrade has had to delay its launch date.
With the current version, Axie Infinity players must spend a minimum of a few hundred dollars to buy characters and participate in the game world. This initial investment is seen as a barrier for general users. That's why, Sky Mavis once said it wanted to help reduce that burden.
However, with the aftermath of the recent hack of more than $600 million into Axie Infinity's Ronin system, it will take a while for the game's update to reach the public.
Before the hacker attack, Axie Infinity had about 2 million daily players. In the game, the task of Axie Infinity gamers is to use Axies (game characters) to fight with other players in order to receive tokens as rewards.
This is one of the most consequential security incidents in the history of the blockchain industry. In addition to the monetary consequences, this incident also dealt a painful blow to Axie Infinity – a monument of the world Blockchain gaming industry.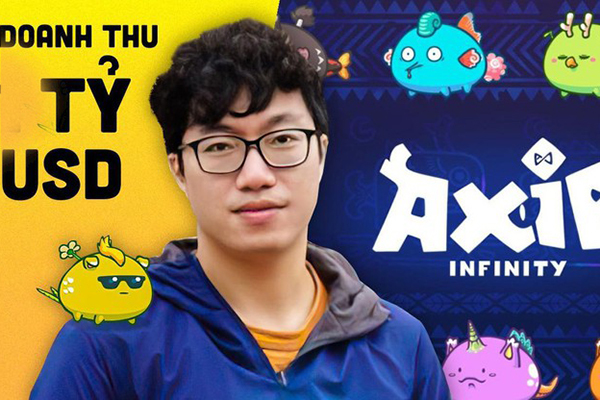 Axie Infinity is a billion-dollar game by Sky Mavis – a game studio with an office in Ho Chi Minh City.
According to Axie Infinity, after the security incident, the company needs time to rearrange everything and will leave the Origin update launch date for a week.
"This update is ready to go live, however we decided to give our engineering and security teams some more time to review the impact of the attack," said the Axie development team. Infinity shared on the blog page.
After the hack took place, part of the stolen cryptocurrency was put on some exchanges by the bad guys. Despite this, most of the money is still recorded in hacker wallets.
Sky Mavis is contacting multiple stakeholders to find a way to get the money back and fix the problem. Many major cryptocurrency exchanges such as Binance, FTX have also pledged to assist Axie Infinity in the investigation to find the culprit.
Trong Dat

The Vietnamese game Axie Infinity has been hacked for more than 600 million USD
173,600 Ethereum and $25.5 million were withdrawn from Axie Infinity's system. Given the size of the incident, it is one of the most severe attacks in the history of the cryptocurrency industry.
.