On January 6, 2021, the Vietnam Electronic Sports and Entertainment Association (VIRESA) and the Korea Electronic Sports Association (KeSPA) signed an online cooperation agreement to promote the development of electric sports. death in 2 countries.
Due to the effects of the epidemic, the signing ceremony was conducted in an online format.
VIRESA Secretary General Do Viet Hung
Attending the signing ceremony were Mr. Nguyen Xuan Cuong, President of VIRESA, Mr. Do Viet Hung, VIRESA Secretary General, Mr. Cheolhag Kim, KeSPA Secretary General, and other members of the two sides.
This cooperation agreement aims to promote the potentials and strengths of both sides towards the purpose of mutual development and promotion towards international standard professionalism in the field of esports.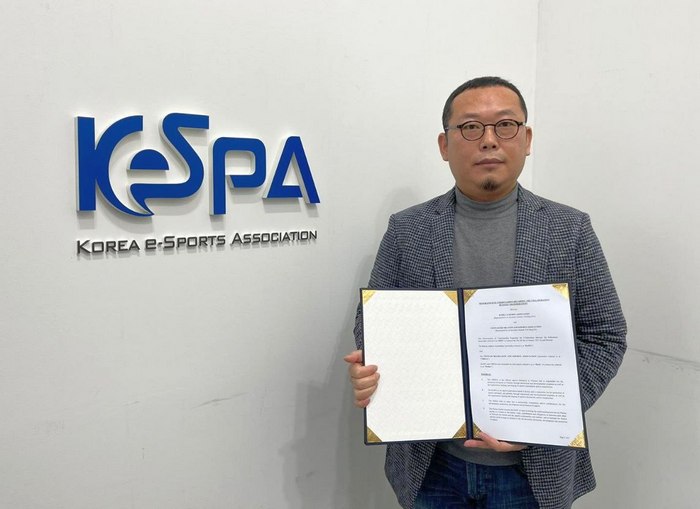 KesPA Secretary-General Cheolhag Kim
According to the content of the agreement, the two sides are determined to be strategic partners in the esports field at the same time agree to implement a number of specific contents:
Cooperate and promote the field of training and training programs to develop the contingent of referees, coaches, athletes and other human resources with practical content according to international professional standards;
Commit to proactively and actively interact and connect organizations and businesses of the two countries to participate deeply in the development of the e-sports industry of the two countries, especially attracting investment in the development of the industry. electronic sports in Vietnam;
The two sides will work together to promote esports-related activities and content of the two countries, including assisting in building a professional competition system as well as calling for investment, attracting sources. force to participate in developing electronic sports;
The two sides coordinate closely to support each other in terms of media, together creating resources to support information promotion from the media and press agencies of the two sides;
Exchange and foster as well as create opportunities to develop the talents of the two sides in the esports field.
This event is part of VIRESA's plan to strengthen connections with international organizations in order to arouse the potential for development of Vietnam's esports industry, especially in the context that esports will be domestic compete at the 31st SEA Games, at the same time, gradually realizing the goal of reaching the world level of Vietnam's esports.
According to the Tapchithethao

Electronic sports become the official competition at SEA Games 31
Along with Bowling, triathlon and Jujitsu, eSports will become one of the official competitions at the 31st SEA Games.
.