The data shows that investors, miners are 'hoarding' a large amount of Bitcoin virtual currency, signaling an imminent storm.
When Bitcoin peaked twice in the past few months, the price of the virtual currency had many sessions of shocking correction. Bitcoin is still "resistant" at 60,000 USD but may increase shock in the near future.
Indeed, chart figures from Glassnode show that since the end of March, sharks (holders of more than 1,000 Bitcoins) have started to stop selling Bitcoin. Meanwhile, longtime Bitcoin holders are also starting to drip off their selling.
According to the same chart, miners have kept a record number of Bitcoins in their wallets since the January sell-off. The total number of Bitcoins that have not recorded any exchange on the ledger system is 1,765 million.
Miners are holding Bitcoin, despite the huge monthly electricity burden. (Source: Glassnode)
Retail investors also seem to feel this and are very cautious to 'throw stones to find the way'.
"Seeing starting to have good news about Bitcoin on major foreign newspapers, I do not know what the shark will do next", member Nguyen Tran Bao Long (Ho Chi Minh City) asked a question in the Binance Vietnam group with more than 50,000 members.
Long's question is also a common question of investors today, when the Bitcoin fever since the beginning of the year has created countless analysts and metrics, making the information even more turbulent.
"In the crypto game, patience is the key factor in determining success or failure. Patience allows you to get good opportunities and keep your money safe due to the noisy signals of the market. It is better to sweat on the sports field than to shed blood (money) when going to the battlefield ", advised investor Nguyen Van Xia (Bac Lieu).
Along with the volatility of Bitcoin, other cryptocurrencies (altcoins) have also seen strong volatility over the past few days. Investors are anxiously waiting for a signal of market correction before entering orders.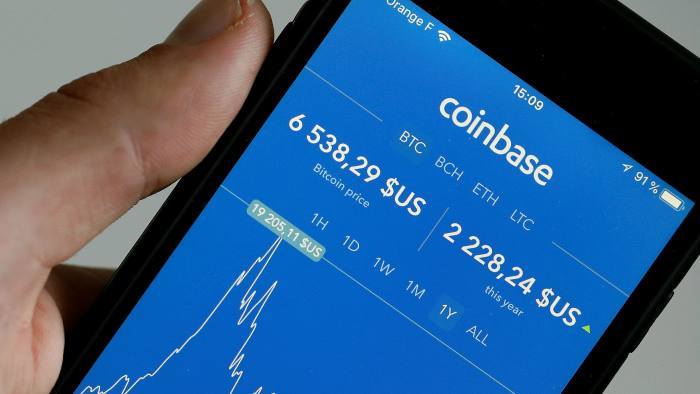 Coinbase going on the stock exchange could be a positive signal giving the crypto market a boost.
Among them, the three largest market cap cryptocurrencies after Bitcoin, Ethereum (ETH), Binance Coin (BNB), and Ripple (XRP) are all in a very high price zone. ETH is still at a record $ 2,000 with a market cap of $ 239 billion, BNB is on top of $ 417 with a capitalization of $ 64 billion, and XRP has adjusted over the $ 1 mark with a market cap of $ 46 billion.
The strange move of the cryptocurrency world can be traced back to Coinbase. The largest virtual currency exchange in the United States will be listed on the Nasdaq stock exchange on April 14. According to the latest financial report, Coinbase recorded record revenue of $ 1.8 billion in the first quarter of 2021, up from $ 191 million for the same period last year.
Phuong Nguyen

"Live worn out" for virtual money
Cryptocurrency speculation can help many people change their lives, but it entails consequences that not everyone is brave enough to trade in.
.