Meta Spatial – Make in Vietnam virtual universe startup is creating a big buzz when attracting the participation of top names in the international venture capital village.
Developing virtual universes (metaverse) is a trend of many large public corporations in the world. Recently, Facebook even changed its name to Meta as an affirmation for its determination to build its own virtual universe.
Metaverse or virtual universe can be understood as a world that is outside the physical universe and exists in parallel with the real world. It is where people have a virtual self to interact with each other on the virtual environment created by the computer.
In Vietnam, metaverse-related projects have also blossomed recently. Among them, the most mentioned is Axie Infinity. This is a game where users can control Axies (characters) in the game to fight each other, thereby earning bonus points and can be exchanged for cryptocurrencies.
The metaverse virtual universe is a new trend of the technology market.
Sky Mavis – the company that developed Axie Infinity then became a technology unicorn when it was valued at up to 3 billion USD. Besides Axie, there are also many metaverse Make in Vietnam projects such as Faraland, Sipher, Elpis Battle, etc. The common point of these projects is that they all develop virtual universes revolving around the game world and this is also the core. their ecosystem.
Among the Vietnamese Metaverse projects, there is a project that chooses a different direction when focusing on developing different spaces in a virtual universe. This startup is known as Meta Spatial.
To do that, the company developed a technology that allows users to upload their images and create a virtual character. At each space in the virtual universe, users can play games, attend concerts, show virtual movies,… through virtual reality and augmented reality (VR/AR/MR) technologies. /XR).
Notably, Meta Spatial has been in development for 6 months, much earlier than when Facebook changed its name to Meta to explore the virtual universe market.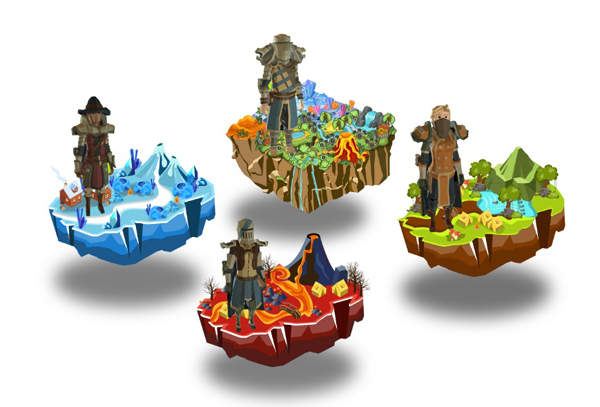 The different lands in Meta Spatial Moon, a virtual space of the larger virtual universe known as Meta Spatial.
According to VietNamNet's source, recently Meta Spatial has just received capital from two big names in the venture capital world, Animoca Brands and LD Capital. These are two investment funds in the form of "sharks" in the venture capital village.
In particular, LD Capital is a Chinese venture capital company with strengths in blockchain, securities, investment and stock trading. The size of LD Capital once reached 1 billion USD.
With Animoca Brands, it is a gaming and venture capital company. Amonica was founded in 2014 in Hong Kong with a focus on investing in new technologies such as blockchain and artificial intelligence.
In recent times, in addition to Meta Spatial, Animoca Brands has invested quite heavily in metaverse projects such as Sandbox (total capitalization of 2.4 billion USD), Alien Worlds (total capitalization of nearly 300 million USD). Notably, in the portfolio and partners of Amonica there is also Sky Mavis – the company behind the hit game Axie Infinity.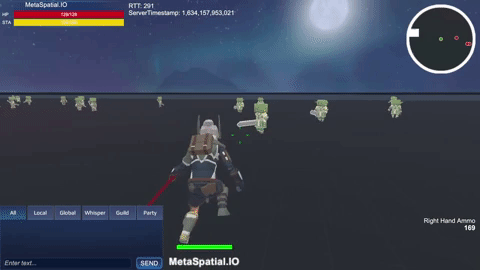 Basically, to participate in a virtual universe, users will have to transform into characters. Depending on the level of investment, metaverse projects can integrate more technologies such as VR, AR with virtual reality glasses.
In 2019, this investment fund led the first round of funding, worth $1.5 million, to invest in Sky Mavis. Animoca Brands then also signed a subscription agreement to buy back $420,000 of the game company's shares. In the most recent funding round, Sky Mavis raised an additional USD 152 million and was valued at USD 3 billion.
With the attention of Animoca Brands and LD Capital, Vietnam's startup Meta Spatial is being highly appreciated by international investment funds. Therefore, we have the right to hope that Vietnam will have another new technological unicorn from the virtual universe trend, like what Axie Infinity has done. Of course, to get to that stage, this startup will need to try and put in a lot of effort.
Trong Dat

Vietnam should rebalance science and technology development policy
This is a recommendation made by domestic and foreign experts in the recently published Report "Science, Technology and Innovation in Vietnam".
.