The next startup to appear on Shark Tank Vietnam season 5 episode 8 is Gill Carmo from Lisbon, Portugal. He came to Vietnam 10 years ago and is married to a Vietnamese woman.
Gill Carmo is currently the Co-Founder and CEO of iMotorbike – an online motorcycle trading startup with a parent company in Singapore but operating in Vietnam and Malaysia.
Sharing about his startup, Gill Carmo said, iMotorbike will screen according to a number of criteria and advance money to re-import users' old cars. After that, this startup conducts inspection and repair of the car before selling the car to new users. Detailed information about the vehicle will be fully updated on the iMotorbike website.
Vietnam has 70 million registered motorbikes, 10 million motorbikes change owners every year. According to Gill Carmo's share, this will be a fertile market for startups to develop.
To date, iMotorbike has traded over 1,000 motorcycles and generated over $1.1 million in revenue in just 11 months. The profit margin is 7% on each trade. The average inventory cycle is 26 days.
Coming to Shark Tank Vietnam, Gill Carmo called on sharks to invest $ 600,000 for 5% of the company's shares.
According to the share of this startup, iMotorbike currently focuses on operating in Ho Chi Minh City and Kuala Lumpur (Malaysia). In Vietnam, the startup has supplies from many places and has about 120 motorbikes in stock. Of which, 30 are in Vietnam, the rest are in Malaysia.
Gill Carmo adds, iMotorbike often refuses 70-80% of the vehicle appraisal. The reason is that they just want to import good quality goods to quickly turn around capital. By buying a car with its own cash flow, the startup decided to call for more investment capital to supplement the company's capital. Previously, iMotorbike had raised a total of $1.5 million.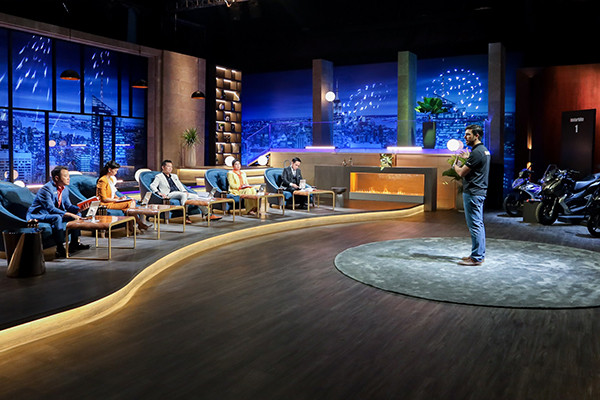 Before sharing the startup, Shark Louis (General Director of Saigon Asset Management Company) wondered about the fact that iMotorbike has a relatively low gross profit (7%) but values ​​the business up to 12 million USD. .
Explaining this, founder Gill Carmo said that he uses an equivalent comparison method with car buying and selling companies like Carro, Carsome.
However, the explanation is not satisfied by the "sharks" because according to Shark Louis, this comparison is not fair when consumers in Vietnam are not the same as in other countries. Besides, with a profit margin of 7%, assuming annual revenue of $1.5 million, the startup needs 142 years to reach $12 million, equal to its current valuation.
Answering a question from Shark Linh (former Strategy and Operations Director, VinaCapital Group) about technology, Gill Carmo said that iMotorbike has an internal function that can support the company's operations. He wants to develop this support function so that he can streamline activities from buying and managing inventory to selling motorbikes. Gill Carmo also asserts that his business is a technology-based business.
However, Shark Binh (Chairman of the Board of Directors of NextTech Group) – the technology "shark" of Shark Tank does not agree with that statement. In the case of iMotorbike, he analyzed, technology could not transform much.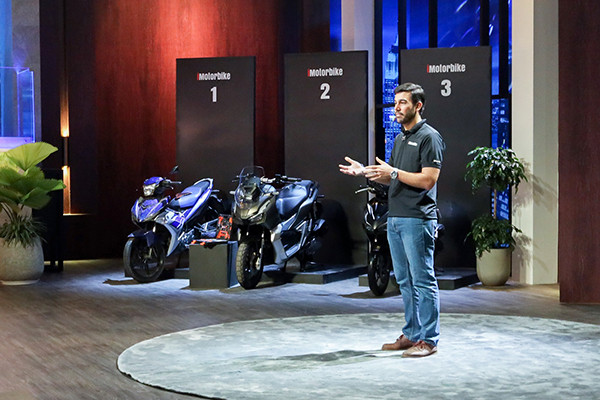 According to Shark Binh, iMotorbike's business model is like C2B2C (Consumer to Business to Consumer), a commercial model. Thus, startups need high costs because they have to recruit many technicians and use their cash flow to buy goods.
Shark Hung (Vice Chairman of the Board of Directors of Cen Group) said that iMotorbike's business model has potential in Vietnam. But from the perspective of short-term investment, he does not see the possibility of divestment with high profitability. In addition, he does not want foreign investment because it is difficult to manage. Therefore, Shark Hung refused to deal with this Startup.
Shark Lien and Shark Linh also rejected the startup because it was not suitable for the investment strategy. With Shark Louis, he said that the startup's high valuation and lack of competitive advantage should also withdraw from this deal.
With the remaining "sharks" of the program, Shark Binh is concerned about the startup's business model. He commented that iMotorbike's business model is a "hybrid model", a hybrid between a traditional model and supported by technology. Because of that crucial issue, he decided not to invest.
Due to a series of "sharks" rejection, the deal had to be closed and the founder of iMotorbike left with no investment.
Trong Dat
.