In the past 10 years, there have been many Make in Vietnam headset models born. Many Vietnamese headset models leave a strong impression at first sight, but there are also products that are controversial in the user community.
Jelly Doux
Jelly Doux is a headset model manufactured by Joinhandmade – a unit specializing in crafting technology products by hand.
Although not the first headset model of the Joinhandmade brand, Jelly Doux left the deepest impression because of the unique nature of the product. It is an impressive design, many colors combined with fabric details with unique and eye-catching patterns.
Joinhandmade Jelly Doux headset model. Photo: Mai Nguyen
Although it costs less than 1 million VND, Jelly Doux offers buyers a product with a total of 12 color options. This is what seems to be only available in custom headset models worth tens of millions of dong.
Joinhandmade headphones are always appreciated by the meticulousness of the artisan's caring hands. At the present time, it is quite unfortunate that the Jelly headphones of this brand are no longer on the market.
Notes Audio NT.100
2014 is probably the golden period of Made in Vietnam headphones. Besides Joinhandmade, the Vietnamese headphone market also has the presence of Notes Audio brand with the first product line NT.100.
According to the manufacturer, the Notes Audio NT.100 project was developed for 3 years, with the hope of bringing a product with a beautiful, simple and high-end design.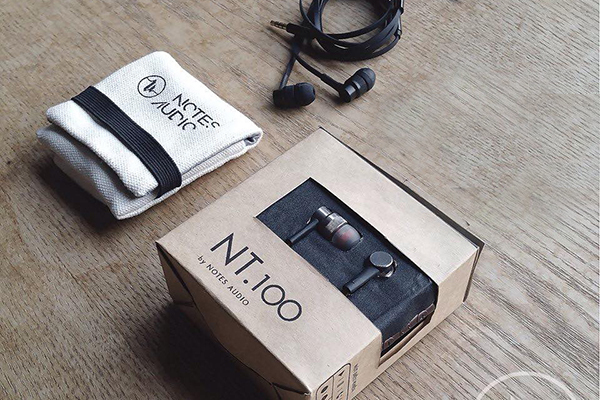 Many people used to enjoy the look of Notes Audio's NT.100 headset.
The first impression is that the appearance is sturdy, masculine and solid. The NT.100 has a simple packaging, with colors that evoke a vintage feel and are eco-friendly. The bag that comes with the headset also leaves a good impression by its convenience.
Compared to the 2 headset models released at the same time, Jelly Ear and Jelly Galaxy of Joinhandmade, NT.100 is slightly higher in sound quality. Following the NT.100, the Notes Audio brand still exists to this day and continues to launch many more unique audio toy product lines.
Headphones Soranik
This is the common name when it comes to headphones manufactured by Soranik. Unlike the names introduced above, Soranik's products are not aimed at the popular audience but at a higher segment.
This Vietnamese manufacturer specializes in creating custom headphones, crafted specifically for each user. These are measured headphones, designed to fit each user's ear to ensure the best sound quality.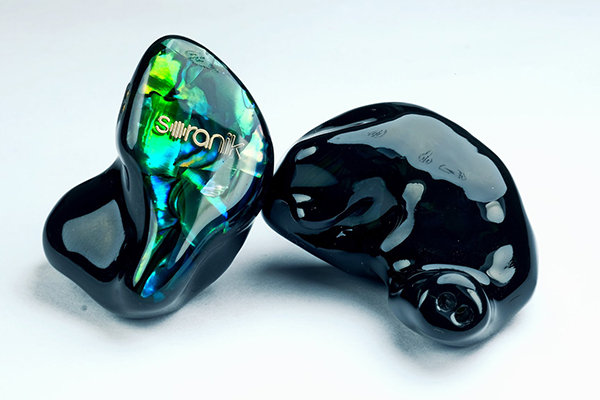 Soranik's custom headphones have always been famous for being expensive.
The motto of Soranik's audio equipment design is to achieve high technicality, aiming for precision, but still bring emotion and beauty to the notes.
With such a distinct style, Soranik's customers are mainly audio players, artists or people who work intensively in the field of music and performance. The price of Soranik headphones is also very expensive, from a few million dong with the popular line to several tens of millions of dong.
Headphones Bkav AirB Pro
About a month ago, the domestic technology world was paying attention to AirB Pro. This is the first wireless headset model opened for sale by Bkav.
According to the manufacturer's introduction, AirB Pro is an active noise-canceling headset with the ability to eliminate sound from the outside environment. Users can use it continuously for 5 hours with separate headphones and 18 hours with the charger.
This Bluetooth headset model has built-in IP45 water resistance and is compatible with both Android and iOS operating systems. Bkav AirB Pro is priced at 2.9 million VND.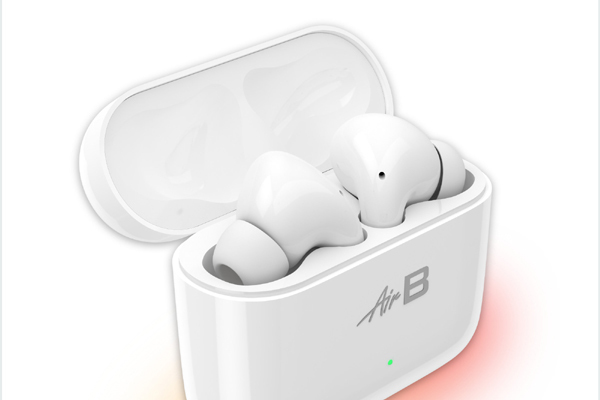 After mobile phones, Bkav has now switched to wireless headsets.
Although not officially launched, but users are thinking about AirB Pro with behind-the-scenes stories more than the product itself. Even a large retail chain has announced not to cooperate with Bkav due to problems related to making video evaluation of new headset models.
The controversy surrounding Bkav's headset model has made the online community pay more and more attention to AirB Pro. Because of that, users are eagerly waiting for the official launch date of AirB Pro to get more new perspectives on this product line.
Trong Dat

Bkav allows to order Make in Vietnam headphones, first introducing the concept of "laying the foundation"
According to a Bkav representative, these are wireless headphones that are actively produced and designed by this genuine company.
.