Immediately after this news, the total capitalization of Axie Infinity skyrocketed to $ 8.5 billion. Axie Infinity is also the most valuable Vietnamese blockchain project ever.
Sky Mavis – the developer of the famous game Axie Infinity has successfully raised 150 million USD in a series B funding round. This is a funding round led by Andreessen Horowitz (A16Z). This information has been officially confirmed by Nguyen Thanh Trung – one of the 5 founders of Sky Mavis.
A16Z is an investment fund founded in 2009 by Marc Andreessen and Ben Horowitz. AZ16 primarily invests in growth-stage technology companies, focusing on the mobile, e-commerce, education, and IT industries.
Previously invested projects by A16Z include many big names such as: Facebook, Twitter, AirBnB, Lyft, Github, Skype, Polychain…
The deal takes place in the context that Sky Mavis's business situation is very positive. The game studio generated up to $1 billion in revenue from in-game transactions Axie Infinity in the last few months of this year alone. Notably, about 17% of that money was transferred to Sky Mavis.
In this fundraising round, Sky Mavis is valued at up to 3 billion USD. Currently, Sky Mavis has about 40 employees, 80% of whom are Vietnamese. 3 out of 5 founders of the project are also Vietnamese.
The success of Sky Mavis comes from the attraction of the game Axie Infinity. This is a blockchain game developed since 2017. Axie Infinity is only really known when it attracts a large number of players from many countries around the world. The game then created a craze and became the locomotive for the wave of play to earn games.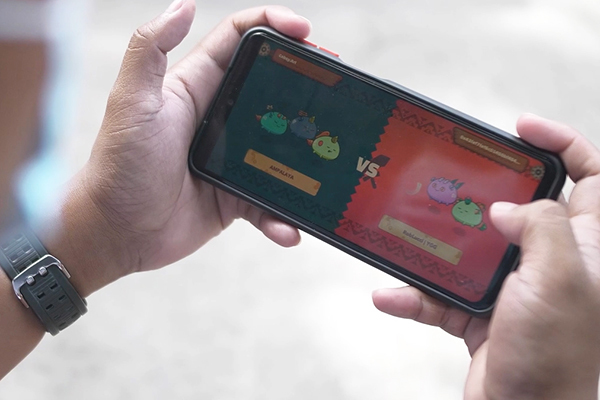 The global appeal of the game Axie Infinity has made the name and success of Sky Mavis.
Currently, Axie Infinity has a total of 2 million daily active players. The amount of revenue from trading, buying and selling characters in the game amounted to 2.2 billion USD.
According to Sky Mavis, the new round of funding allows the company to further accelerate the monetization gaming revolution. Sky Mavis will attract talent from around the world, scale its growth and build its own platform to support NFT game developers.
Trong Dat

Axie Infinity game character trading market sets a new record with more than 2 billion USD
Axie Infinity – Blockchain Make in Vietnam game has another new record. The breaking of many records shows the rapid development speed of this Vietnamese game project.
.