A year has passed with many names disappeared, leaving surprise and regret for the technology people around the world.
The year 2020 sees Covid-19 sweep through all aspects of life, and technology is no exception. Of course, some problems occurred before the epidemic season and the corona virus was just the factor that accelerated the failure of these brands.
Essential Phone
Essential Phone is a product of Essential Products, a startup founded by former Google CEO Andy Rubin in 2015. Andy Rubin is known as one of the creator of the renowned Android operating system, while the His body is also known by this nickname.
Essential Products was once considered one of the most promising startups in Silicon Valley when it raised $ 330 million in equity and was valued at up to $ 1 billion (technology unicorn). But the Essential Phone launched in 2017 did not have good sales, mainly due to the unreasonable selling price and timing of the shelves.
As a result, Essential Products was declared closed on February 12, leading to the death of the Essential Phone when it was no longer receiving any support.
Mixer
Launched in 2016 under the name Beam, this livestream service was quickly acquired by Microsoft and renamed Mixer with great expectations.
In the early stage of development, to compete with big platforms like Twitch, Mixer spent tons of money to invite the world's most popular streamers at that time like Ninja or Shroud with an exclusive contract worth millions. USD.
The mixer used to have an epic pitch display.
But slow growth results during the season forced Microsoft to shut Mixer on July 22 and come to an agreement to redirect users to the Facebook Gaming platform.
Mixer's failure is a blow to ambitions and technology that Microsoft sees promise there. In fact, the Mixer has many connection problems and the line quality is too bad compared to the low latency technology that is advertised as faster than light (FTL).
Quibi
With the ambition to become the new Netflix, Quibi chose to build his own content store which is short films from only 10-20 minutes, quite close to the concept of web drama on YouTube. But this short-lived video viewing platform has not lasted more than 6 months after officially launching in April 2020.
The Quibi founder is next to the platform's female CEO for an introduction ceremony in January.
In fact, before the outbreak of Covid-19, Quibi had to compete with YouTube's huge free content store for $ 4.99 a month. But when Covid-19 forces people to stay at home and have plenty of free time, amid the endless options for watching high-quality series from Disney +, Apple TV + to Netflix, it's a luxury if you have to spend $ 4.99 / month for Quibi.
As a result, Quibi burned $ 1.75 billion to raise capital from leading investors in the film industry. As of the closing date of October 21, Quibi had only about 500,000 premium subscribers, compared with the expectation of 7.4 million subscribers in the first year of operation.
Segway PT
The Segway PT two-wheel balance electric scooter brand was officially wiped out in July 2020, after 19 years on the market. This line of cars is a patented American brand, but in recent years it has been imitated by a multitude of products with diverse models and prices from China.
Over its lifecycle, the expensive selling price makes Segway PT a mere 1.5% of the company's profits. This product also got into the famous accidents involving athlete Usain Bolt or former President George W. Bush. In recent years, these two-wheeled electric cars have been gradually replaced by electric scooters, which cost just under VND 10 million, compared with between $ 6,000 and $ 8,000 for a genuine Segway PT car.
Toshiba
Toshiba is a multidisciplinary corporation of the country of cherry blossoms, focusing mainly on the field of refrigeration electronics. Few people know that Toshiba had a golden period of dominating the laptop market around the 1990s and early 2000s.
However, the slow technology update along with investment losses and financial reporting fraud has left Toshiba in serious crisis since the mid-2010s.
Toshiba laptop brand has officially disappeared
Toshiba was forced to sell off many key businesses to reschedule. In particular, in 2018, the company had to sell the PC segment to Sharp with only 19.1% of the shares. By August 2020, the remaining shares were also transferred to Sharp by Toshiba, ending 35 years of existence of a laptop empire that once dominated the world.
Play Music
In 9 years of release, Google Play Music is a library that allows storing free music or listening to royalty-free music with a warehouse of 40 million songs. The premium option in Play Music also gives users access to YouTube Premium to avoid the 'my home three times kidney stone' ads.
Play Music has been removed by Google to sync with YouTube Music
But it all disappeared when Google announced in August that it would shut Play Music in December and replace it with YouTube Music. As a result, Android users are now struggling to find alternative music apps on the Play Store.
Flash
The death of Flash has been predicted for a long time when the late Steve Jobs leader bluntly criticized the platform for decades. But Adobe finally closed the closing date on December 31, ending 24 years of existence of the platform supporting multimedia content.
With the departure of Flash, the huge content store for related applications will also die. The most famous of all is farm game FarmVille and Zynga's series of games also stopped supporting since 31/12.
Phuong Nguyen (translation from USAToday)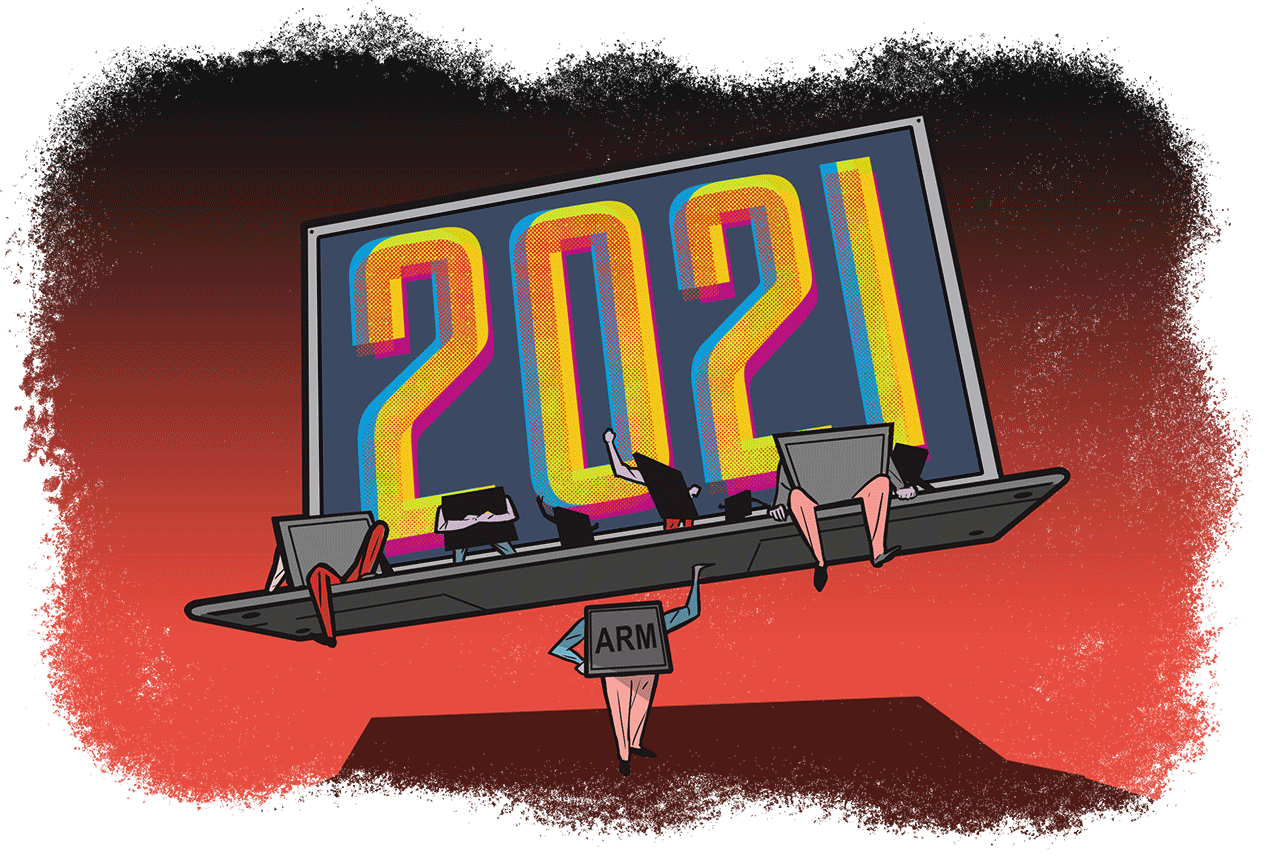 2021 Waiting Technologies
New ways to work, study, practice, check medical, watch movies, entertain and … disinfect. These are all technologies that are expected in the new year.
.