Around 6pm today, the fan page of the UEFA Champions League suddenly posted strange images, suspected of being attacked by hackers.
The Facebook fan page of the UEFA Champions League has posted a picture of Vietnamese football player Quang Hai. This information immediately caused a stir among netizens around the world.
The UEFA Champions League is the highest level of club football competition organized annually by the European Football Federation (UEFA). Meanwhile, Quang Hai is currently playing at Pau FC, in the second division of France.
Quang Hai's club did not participate in this tournament. Therefore, many international football fans have questioned whether there is a problem with the management of the UEFA Champions League fanpage.
While netizens are still bewildered, the UEFA Champions League fanpage has a new post. This time, the main character in the posted photo is an Asian young man. The background of the photo is also not related to football like in other posts of this fanpage.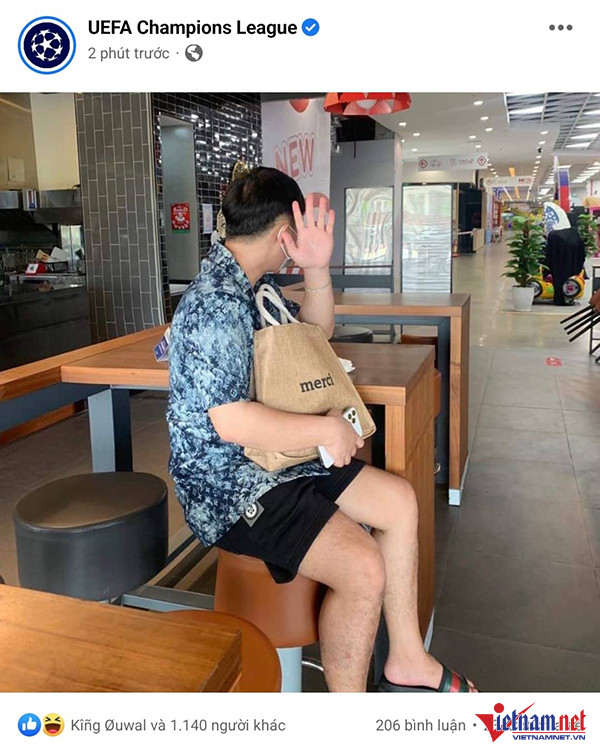 Sequence of events, many people have associated the hacks of famous football players' fanpages before. Many of these hacks have Vietnamese perpetrators.
At the present time, the two photos above have been deleted from the UEFA Champions League Facebook page. Most likely, the administrator of UEFA has regained control of this fanpage.
Trong Dat
.