After having long denigrated films "sung and danced", the American director launches a new challenge to begin his fourth decade of activity in the cinema.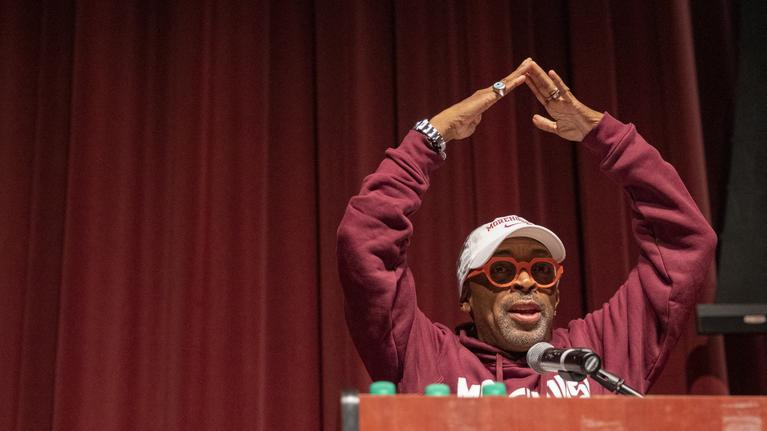 After serving as the backdrop for a romantic comedy – Love and other drugs, starring Anne Hathaway and Jake Gyllenhaal, released in 2010 – Pfizer's blue pill continues to inspire Hollywood. Spike Lee announced that he was working on a musical to tell the story of Viagra. A surprising choice in view of the filmography of the director, more used to dealing with social problems than erectile.
"I begin the fourth decade of my directorial career with a dance and sung film and I can't wait», Said the filmmaker in a press release, thanking his mother at length for giving him a taste for musicals. A genre however hated for a long time by the New Yorker, who admits to having preferred for a long time "play with his neighborhood friends", Rather than seeing"sheep sing and dance". The idea for the theme came to him after reading an article telling the genesis of the miracle product, launched in 1998 in the United States.
To write the screenplay for his new cinematic adventure, Spike Lee has teamed up with English actor and producer Kwame Kwei-Armah, reports the American media Variety . The feature film, for which no release date has been announced, will feature original songs composed by Stew and Heidi Rodewald, authors of the soundtrack of Passing Strange, a acclaimed Broadway play adapted for the big screen in 2009 by … Spike Lee. The whole thing will be produced by Matt Jackson, a regular in action films, and recently credited in the credits of The Chicago Seven.
.