Vietnam needs to develop smart street light systems
Sharing at the recently held Vietnam Urban Sustainable Development Forum, according to Mr. Alexander Nash – Urban Development Specialist, Asian Development Bank (ADB), by 2030, there will be about 46 million people in Vietnam live in urban areas.
This expert believes that Vietnam can develop smart cities to solve many problems arising from the hot growth of cities.
As an example, Mr. Alexander Nash said that the streets in Vietnam mainly use conventional lights (accounting for 70%). If Vietnam switches to smart lighting systems, Vietnam has the potential to save about 60% of the energy used for public lighting.
Currently, Ha Giang city has implemented a smart lighting project with an investment capital of about 2 million USD. Another smart lighting project using non-refundable funding is also being planned to be deployed in Hoi An city (Quang Nam).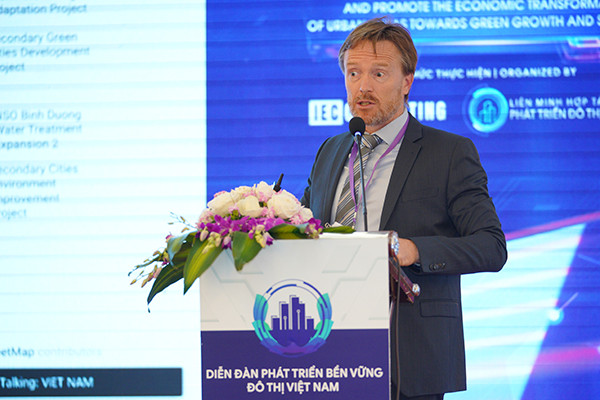 According to ADB's assessment, smart city and energy-saving projects planned in Can Tho, Da Nang, Hai Phong, Lam Dong, Quang Nam and Quang Ninh, if invested, can save 69 kWh. electricity per year, equivalent to 6.2 million USD per year for public street lights alone.
To do that, more than 188,000 traditional street lights in these cities will have to be replaced with LED lights and intelligent control systems. Besides, it is necessary to install about 2,700 smart light poles with surveillance camera features, Wi-Fi, integrated environmental monitoring sensors,…
The development of smart lighting systems also means that cities need to invest in associated infrastructure and install a center to operate public lighting.
Green logistics trend in smart city
Sharing at the Vietnam Urban Sustainable Development Forum, Mr. Nguyen Hoang Long, Deputy General Director of Viettel Post Joint Stock Company (Viettel Post) said that if you open an application to monitor air quality, AQI), this index in large cities in Vietnam such as Hanoi and Ho Chi Minh City is often above 100.
Meanwhile, this index is only at 7-8 in Korea or slightly larger at 12 in Australia. This shows that environmental pollution is an alarming problem in Vietnam, Mr. Long said.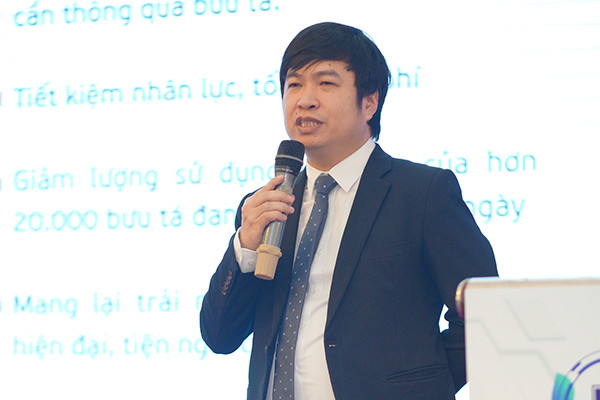 As an enterprise with many years of business in the logistics industry, according to Viettel Post's Deputy General Director, this is one of the industries that have the biggest impact on the environment. This has been demonstrated in many Agility reports.
The logistics industry is mainly concerned with the transport sector, whether by road, water or air, which will also contribute to an increase in CO2 emissions in the atmosphere.
Freight operations account for about 8% of CO2 emissions and 5.5% of overall emissions worldwide. Therefore, according to Mr. Long, to develop sustainable smart cities in Vietnam, it is extremely important to maintain green logistics solutions.
In fact, in the past time, this business has been aiming to build a green logistics platform right from the operating process itself to minimize environmental pollution.
Specifically, Viettel Post has built a model of "mobile post office" to cut down on intermediary stages and deliver multiple orders in the same leg. In addition, this delivery company also created a new form of delivery and delivery through smart lock lockers. This will help limit the operating frequency of delivery vehicles, thereby reducing emissions into the environment.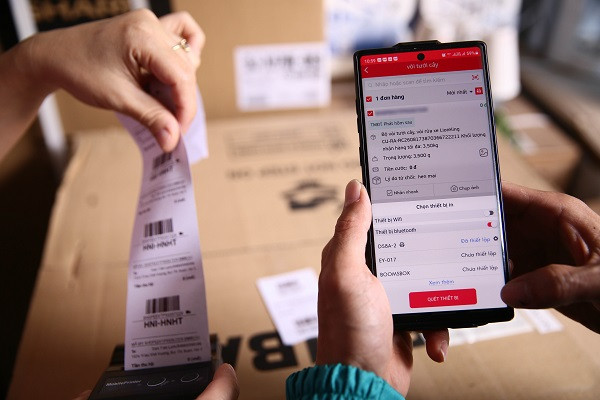 According to Mr. Nguyen Hoang Long, taking advantage of social resources to solve the one-way empty car situation will help optimize the supply chain and save fuel.
In addition, restricting the movement of goods will contribute to reducing plastic waste wrapping postcards. The use of recycled materials in postal packaging also helps to minimize the amount of waste released into the environment.
Many giant logistics enterprises in the world such as Kuehne, FedEx Express, DHL have all pursued green logistics models to minimize the impact on climate change. This is also a trend that domestic businesses should aim to contribute to the process of building smart cities and sustainable development in Vietnam.
Trong Dat
.