Shark Tank – The billion-dollar deal in Vietnam has officially kicked off Season 5. This is a reality TV show that many people are interested in in the field of startups.
The billion-dollar deal is the Vietnamese version of the popular TV show Shark Tank. This is a reality TV show copyrighted by Sony Pictures. Shark Tank was then licensed by TV Hub and produced the first season in Vietnam in 2017.
After 4 seasons of broadcasting, Shark Tank Vietnam has made a great impression on TV viewers. The billion-dollar deal has also become a golden address for startups to appear in public and raise capital from investors.
This year, Shark Tank season 5 is coordinated by TV Hub and VTV Digital Content Development and Production Center. The program will officially air on June 5, 2022, at 8pm every Sunday on channel VTV3.
At the Billion Dollar Deal, players who are start-up entrepreneurs will have to present their products to call for capital from investors. The attractiveness of startup projects and thrilling question and answer sessions have created Shark Tank's own attraction in the hearts of the audience.
This year, the Billion Billion Trade program has the participation of 7 investors. They are known as the sharks, who will test their abilities and evaluate the success rate of startups before investing.
The investment council of Shark Tank season 5 will have the participation of Shark Pham Thanh Hung (Vice Chairman of the Board of Directors of Cen Land), Shark Do Thi Kim Lien (Founder of LIAN Insurance Application), Shark Nguyen Xuan Phu. (Chairman of the Board of Directors of Sunhouse Group), Shark Nguyen Hoa Binh (Chairman of NextTech Group) and Shark Louis Nguyen (Chairman of the Board of Directors of Saigon Asset Management).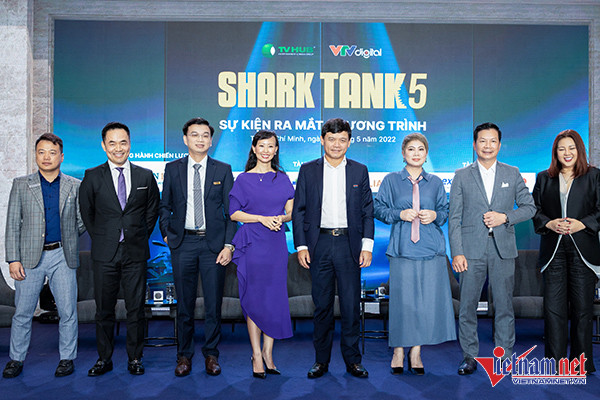 Compared to season 4, Shark Tank season 5 will welcome the return of 2 old "sharks", Shark Le Hung Anh (Founder and CEO of BIN Corporation Group) and Shark Thai Van Linh – (CEO of TVL Group, Senior Advisor, Senior Advisor) high Openspace Ventures). However, this year's billion-dollar deal was absent from Shark Nguyen Thanh Viet.
According to a TV Hub representative, Shark Tank Vietnam season 4 has seen a huge number of applications with 1,200 startups attending. Not only Vietnamese startups, Shark Tank also attracts the participation of overseas Vietnamese and foreign startups (Australian, American, etc.) starting up in Vietnam.
Despite being affected by the Covid-19 pandemic, Shark Tank season 4 still recorded 4 contracts signed and disbursed from the show's "sharks". These startups include Coolmate, King Crab, AnHome and Blusaigon. These are the latest figures updated to May 2022.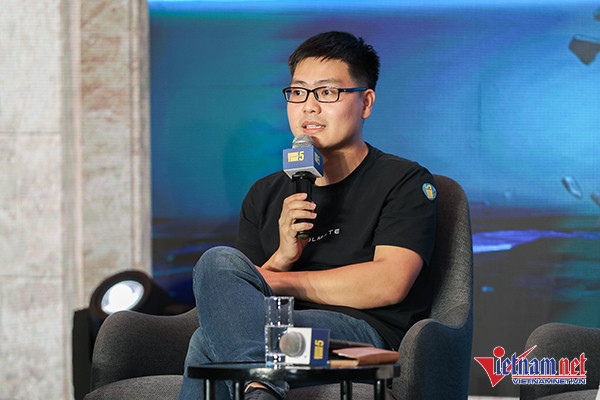 According to the Vietnam Open Innovation Landscape Report 2021, Vietnam is currently one of the dynamic emerging economies and a development center for innovative startups in Asia – Pacific.
In the ASEAN region, Vietnam has risen to the third position in the startup ecosystem, just behind Indonesia and Singapore.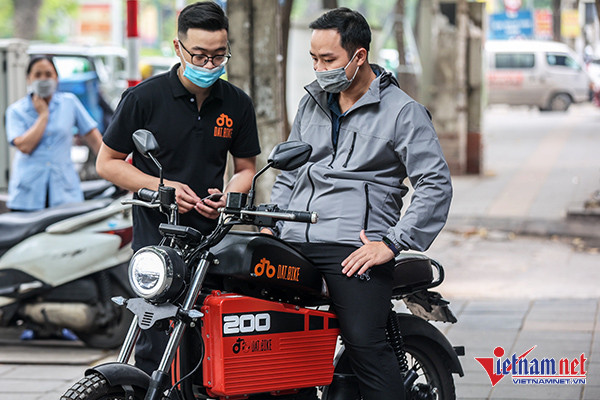 In the context of Vietnamese startups that are thriving, TV shows like Shark Tank are expected to help unlock both capital and human resources, and diversify funding channels for startups.
This program is also considered to have contributed significantly to promoting the spirit of entrepreneurship, and has become a launching pad for many Vietnamese startups.
Trong Dat
.