Due to the supply of faulty car batteries to General Motors leading to a car fire, LG had to spend a huge amount of money to compensate.
CNBC reported that LG has agreed to reimburse General Motors up to $1.9 billion to recall and repair the Chevrolet Bolt electric vehicle due to a faulty battery that caused an explosion.
Selling faulty batteries that cause car fires, LG has to pay billions of dollars
The Chevrolet Bolt is an electric vehicle built by General Motors and uses a battery supplied by LG. This is a well-selling car brand in the US, but the Chevrolet Bolt keeps on burning itself to the point that General Motors has to warn customers not to leave their cars indoors or park a few meters away from other cars in the parking lot.
According to General Motors, faulty batteries have caused at least 13 vehicles to catch on fire, but have prompted the automaker to recall every electric car since production began in 2016. The vehicle repairs, including including the complete replacement of some batteries, is expected to cost $2 billion. Even so, General Motors continues to use LG batteries for its electric vehicles.
"LG is a valued and respected supplier to General Motors," said Shilpan Amin, Vice President, Global Purchasing and Supply Chain, General Motors. Our engineering and manufacturing teams have found the battery fault, and continue to work together to accelerate the production of new generations of safer batteries."
Follow PLO/CNBC, Reuters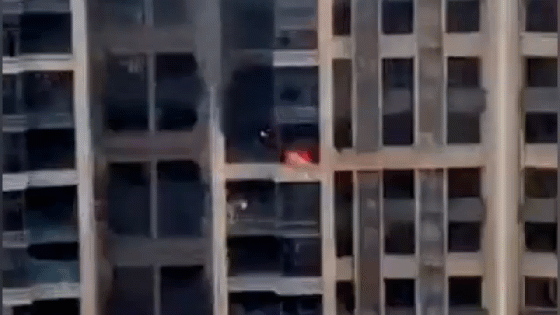 Electric car battery caused a terrible fire on the apartment balcony
The battery of the electric car caught fire while charging, burning furniture on the 15th floor balcony of an apartment building.
.