Not only "scoring" with the ability to support optimal work, Galaxy S21 Ultra also gives users a great experience in photography and entertainment with high quality camera system, multitasking screen, powerful configuration. …
Increase work efficiency with Galaxy S21 Ultra
The large screen up to 6.8 inches is the factor that makes the Galaxy S21 Ultra become more versatile for users. Not stopping at an ordinary smartphone, now the S series "super product" can also support users to handle work more efficiently.
With large 6.8 inch screen, users enjoy using multitasking functions in daily work or entertainment
With the large screen, users can comfortably browse email, look up information or reply to customer messages. Moreover, the split screen feature allows the device to run 2 applications in parallel, ensuring great multitasking, and can handle 2 jobs at the same time.
Galaxy S21 Ultra demonstrates well the ability to support your work anytime, anywhere with high personalization. This trendy smartphone comes with support for the S Pen, so you can turn the Galaxy S21 Ultra into a quick notepad. Whether it's a fleeting idea or important meeting information, with the Galaxy S21 Ultra in hand, it's all easy to save.
Easily save every memorable moment
A new year has arrived, everyone is sure to plan with itineraries of discovery and experience. In which, indispensable luggage is the smartphone. Not only help keep in touch, handle work … but mobile devices now have a powerful "assistant" to help users save each memorable moment, easily share with friends.
During trips, Galaxy S21 Ultra will be the perfect companion, exploring new journeys with users, enjoying new experiences.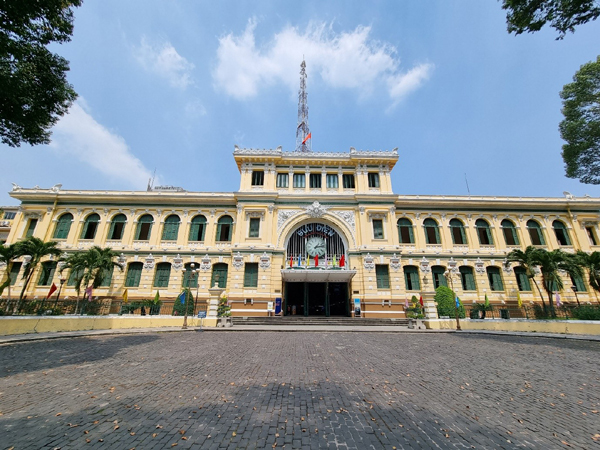 Wide-angle camera with good light capture makes sky and scene colors clearly separate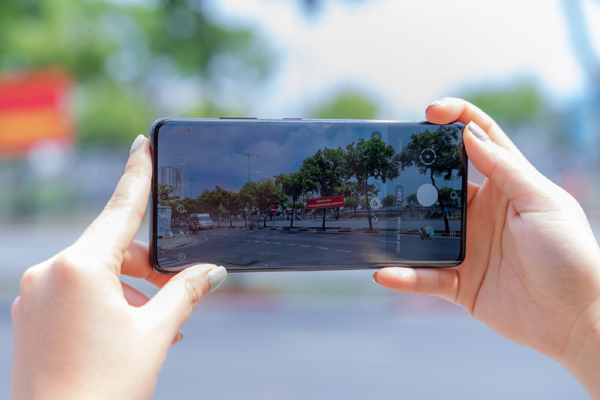 Possessing an edge-to-edge Dynamic AMOLED screen that is perfectly visible in daylight
The ability to capture exposure on the Galaxy S21 Ultra, comes with impressive zoom capabilities
Galaxy S21 Ultra thanks to a 4-camera system incorporating laser focus sensors, every memorable photo frame will be recorded with high quality. In addition, the main camera sensor up to 108MP, brings sharp image details, good light balance and large f / 1.8 camera aperture, "challenges" all lighting conditions.
The telephoto camera supports dual zoom up to 30x. As a result, users can easily discover the unique photo angles.
Owning a selfie camera system with 40MP parameters, Galaxy S21 Ultra brings photos with high detail. More specifically, this camera also supports wide-angle photography, so group selfies will be easier.
Endless entertainment with Galaxy S21 Ultra
Galaxy S21 Ultra has a powerful hardware system thanks to support from Exynos 2100 chip. The representative of Samsung Vietnam said that this is the new 5nm chip from Samsung, with stable performance, less heat and weather. save battery. It is also thanks to this chip that multitasking many applications are smoother.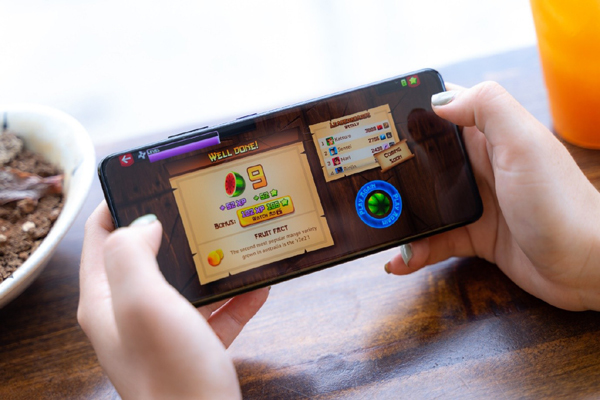 Samsung Galaxy S21 Ultra 5G is equipped with a powerful Exynos 2100 chip, providing a smooth and stable battle experience, limiting the "reload" status when multitasking.
The Galaxy S21 Ultra is more than just a business smartphone. With great performance, Galaxy S21 Ultra can immerse users in endless entertainment moments with the most attractive games.
Samsung Vietnam representative said: "Galaxy S21 Ultra is an important" link "in the Samsung ecosystem. With this device, users will have a seamless experience with a range of smart hardware products from Samsung such as: Galaxy Buds Pro, Galaxy Tab S … "
Samsung is currently launching a special promotion to celebrate the New Year of the Ox for customers who buy Galaxy S21 Ultra at https://shop.samsung.com/vn.
The promotion is as follows:
– Samsung voucher worth 4,000,000 VND.
– Samsung Care + extended warranty 2-year package worth VND 3,399,000.
– Business class lounge, 0% installment payment via bank.
– 1 free screen sticker at Samsung insurance stores nationwide (valid until February 28, 2022).
Promotion applies from February 4, 2021 to February 28, 21.
Thu Hang
.