Russia-Ukraine War: Will the Russia-Ukraine war end soon? This question is arising because next month i.e. May 9 is the annual Victory Day of Russia and preparations have started for it on Red Square of Moscow. Every year on the occasion of Victory Day, Russian President Putin addresses the people of his country. In such a situation, it is believed that Putin can use the success achieved in Donbass as a declaration of decisive victory over Ukraine in his address.
On Thursday, Putin himself gave some such instructions to his Defense Minister that it seems that he is making up his mind to end the war. There has also been apprehension about the announcement on the Victory Day parade from England's Defense Intelligence. In fact, Putin ordered his defense minister to end fighting with Ukrainian troops at the Ajovastal steel plant, located on the outskirts of the city of Mariupol. Also instructed Defense Minister Sergei Shoigu that the Ukrainian soldiers hiding in the Ajovastal plant should be given a guarantee of surrender as well as life.
Russia has been celebrating the decisive victory over the Nazi German army in World War II every year on 9 May as Victory Day. In this year, as in previous years, a grand military-parade is organized on Red Square, the identity of Russia's capital Moscow. During this, a parade of army weapons and military equipment is organized. Putin takes an armed salute at Red Square as well as pays tribute to the martyrs at Victory Park. In such a situation, this Victory Day is being considered very important in the ongoing war with Ukraine for the last 50-55 days.
ABP News team reached Red Square
When the team of ABP News reached Red Square, they saw that the work of setting up benches outside the Kremlin i.e. Putin's official residence and office has started. In the morning, the soldiers have also started the rehearsal of the parade. We were not allowed to take the camera there due to security reasons but we personally took stock of the preparations there. Let us inform that the city of Mariupol has been occupied by the Russian army-backed Donetsk militia i.e. insurgent group. Only Azovstal plant is left where a face-off with the Azov battalion of Ukraine is going on. About 200 Azov soldiers have been trapped here for the last several days and now the Russian army is appealing to them to surrender.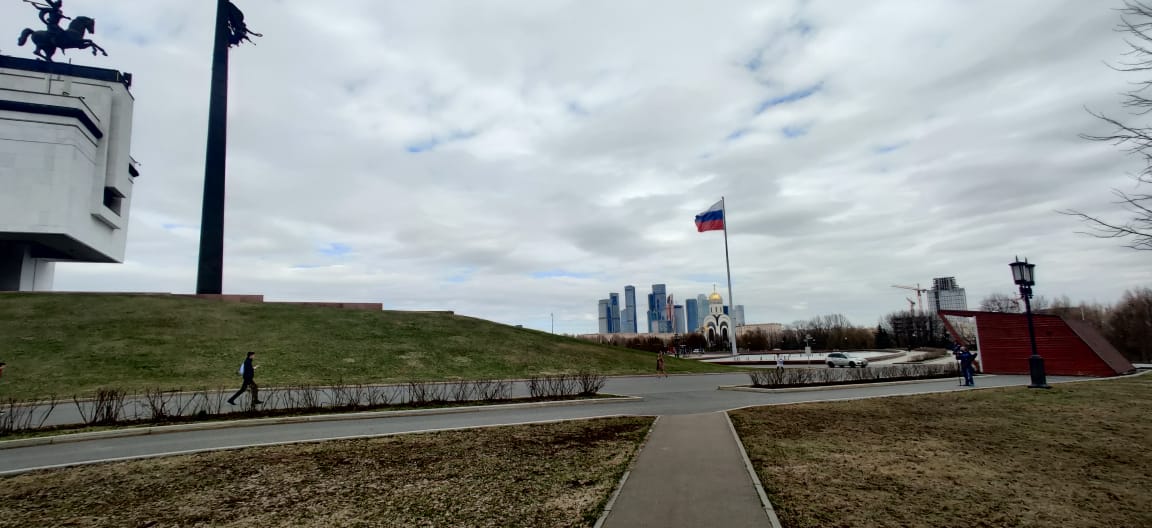 Putin is also trying to stop the fighting at the Ajovastal plant so that the Russian soldiers holding the front there are not harmed. Because the Azovstal plant is like a 'catacomb' in which there are many such intelligence tunnels and hideouts, due to which if Russian soldiers try to enter there, then the Azov soldiers hiding there can launch a tremendous counterattack. In such a situation, Putin has also ordered that if the Azov soldiers do not surrender, they should not be allowed to leave in any way and their supply lines can be cut.
Putin's instructions to his defense minister
Putin's instructions to his defense minister show that he also no longer wants to let soldiers die. Because most of the Donetsk and Luhansk (Lugansk) countries, both declared 'independent' countries of the Donbass, have been occupied by the Russian-backed militias i.e. rebels. On Thursday, England's defense intelligence said that Russia's military is now going to focus its attention on the Donbass area so that Putin can make a big announcement during the Victory Day parade. According to Defense Intelligence, the Russian army is now getting air support here as well.
read this also :-
Russia-Ukraine War: US will give $800 million in new military aid to Ukraine, President Biden announces
Russia-Ukraine War: Ukrainian official said – bodies of more than 1000 civilians have been found in Kyiv region
,