In the US, a robot has successfully performed laparoscopic surgery on pigs on its own without any human guidance, producing even more impressive results than real doctors.
For many years, the world of medicine has used the advancement of robotic-assisted procedures to help doctors improve their techniques in the operating room.
Robot performs laparoscopic surgery without human assistance
A robot has successfully performed laparoscopic surgery on pigs on its own, without any human guidance, researchers say, and robotic surgeons have produced even better results. significantly compared to real human doctors. This breakthrough is one step closer to the point where fully automated surgery can be performed on humans.
An intelligent tissue-autonomous robot named Star performed laparoscopic surgery to connect the two ends of the intestines of four pigs. According to Science Robotics, the robot excelled in its performance, despite the high precision and repetitive movements required for the surgery.
This is the first time a robot has performed laparoscopic surgery without human assistance, said Axel Krieger, of Johns Hopkins University. We are now able to automate the anastomosis – one of the most complex and delicate tasks in surgery, which requires the surgeon to suture with great precision and consistency. Even a slight movement of the hand or the wrong suture can lead to a leak that can lead to fatal complications. However, Star performed the surgery on four pigs and produced significantly better results than a human performing the same procedure.
In 2016, the robot also performed an intestinal anastomosis, but required a large incision to access the intestine instead of a laparoscope as it is now, and it needed more guidance from a human.
Krieger, an assistant professor of mechanical engineering at Johns Hopkins helped create even more innovative robots with a visual guidance system specifically designed for suturing soft tissues. Experts say new features enable improved surgical precision, including specialized suturing tools and an imaging system that provides a more precise picture of the surgical field.
It is often difficult for robots to perform soft tissue surgery because of unpredictable situations that force them to be able to adapt quickly to handle unexpected obstacles.
What makes Star special, says Krieger, is that it is the first robotic system capable of planning, adapting and performing surgery in soft tissue with minimal human intervention. Robotic angioplasty (surgery to join two structures) is one way to ensure that surgical tasks requiring high precision and reproducibility can be performed in any patient regardless of technique. surgeon's ability. This will likely lead to a more equitable surgical approach to patient care with more predictable and consistent outcomes.
Huong Dung(According to Guardian)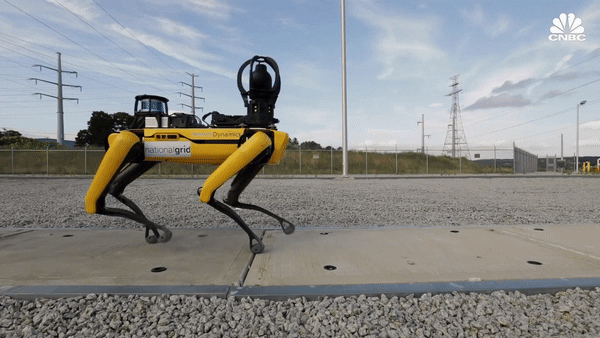 Booming development of four-legged robots
Unlike wheeled robots or flying vehicles, the advantage of 4-legged robots is that they can go anywhere, whether it's up and down stairs or narrow aisles.
.