With the Covid-19 pandemic, remote work, or a "hybrid work" environment, has become a mandatory option. But this also raises factors related to work productivity and business security.
The new context requires new skills, and new problems also arise: from equipment, internet connection with bandwidth capacity to meet requirements, to applications and software that meet business requirements and convenience. convenient for exchange…
In addition, when applying the remote working method, it is necessary to ensure that individuals and departments can interact with each other and with the familiar working environment, or the ability to access resource spaces. in general… But all will turn to disaster if one thing is missing – safety.
Remote working will be a disaster if it is not safe
"Being safe and feeling safe allows us to do more, be more creative, and believe more in the technology that connects us all," said Vasu Jakka – Vice President, Security, Compliance and Shared Microsoft Identity.
Enterprise security issues
In the context of remote work or hybrid work environments, employees are one of the biggest security holes in the enterprise.
According to a recent survey conducted by Kaspersky (1), more than half of businesses believe that their cybersecurity risks originate internally. Along with that, the top three concerns about protecting a business's cybersecurity are related to employees or human error (2), including: inappropriate data sharing via mobile devices ( 47%); losing a mobile device puts the organization at risk (46%); and employees using IT resources inappropriately (44%).
Addressing this issue, Microsoft has repeatedly mentioned resetting security, identity, and compliance. Accordingly, the company believes that security is not "applying" a standard system from the outside, but the components of the security system (network security, identity and compliance…) need to be tightly integrated right into the products and platforms businesses are using, thereby ensuring seamless in managing safe access, data security, meeting regulatory and protection requirements from threats.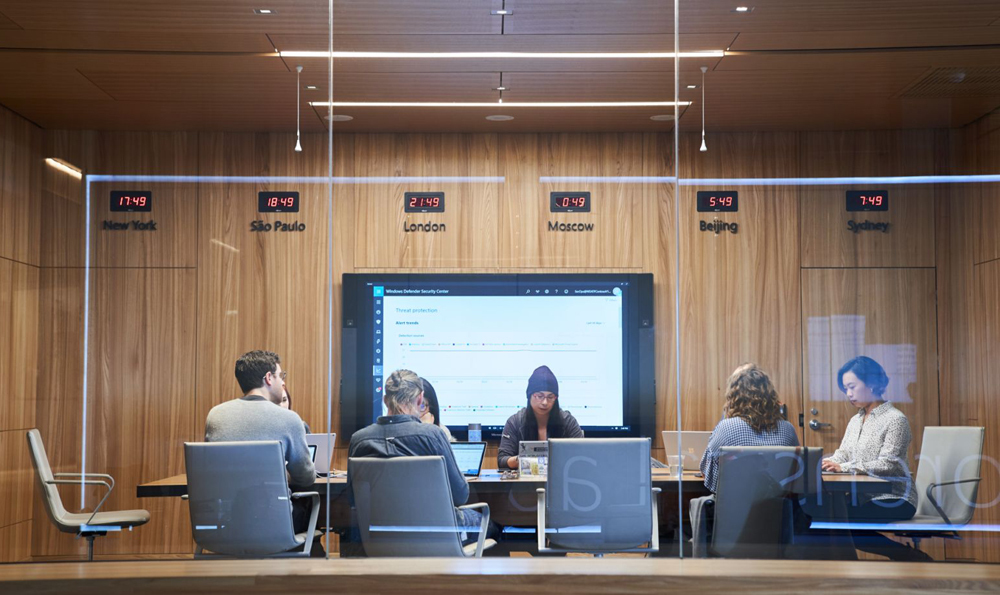 According to a survey conducted by Kaspersky, more than half of businesses believe that their cybersecurity risks originate from within.
According to Vasu Jakka, Microsoft Vice President of Security, Compliance, and Identity, the company is constantly working to help organizations and businesses adopt and adapt to security innovations, to provide the ability to best protection, detection, and response capabilities in our multi-cloud, cross-platform environments, as well as enabling security professionals to stay ahead of attacks. All of these enhancements are seamlessly integrated in Microsoft 365 Defender, which provides detection and response capabilities for identities, endpoints, cloud apps, email, and documents.
Siemens and the "problem" of safe and flexible remote working
Siemens – a "name" in the world technology village, has more than 140,000 employees, distributed in more than 125 locations across 43 countries, working from home or at another location outside the office from 2 to 3 days a week has become standard practice at Siemens.
When Covid-19 broke out and its employees were forced to work from home, the demand for remote communication spiked, Siemens deployed Microsoft Teams "speedy" to provide solutions for collaboration, meetings, and calls. power, scalable and reliable real-time information sharing.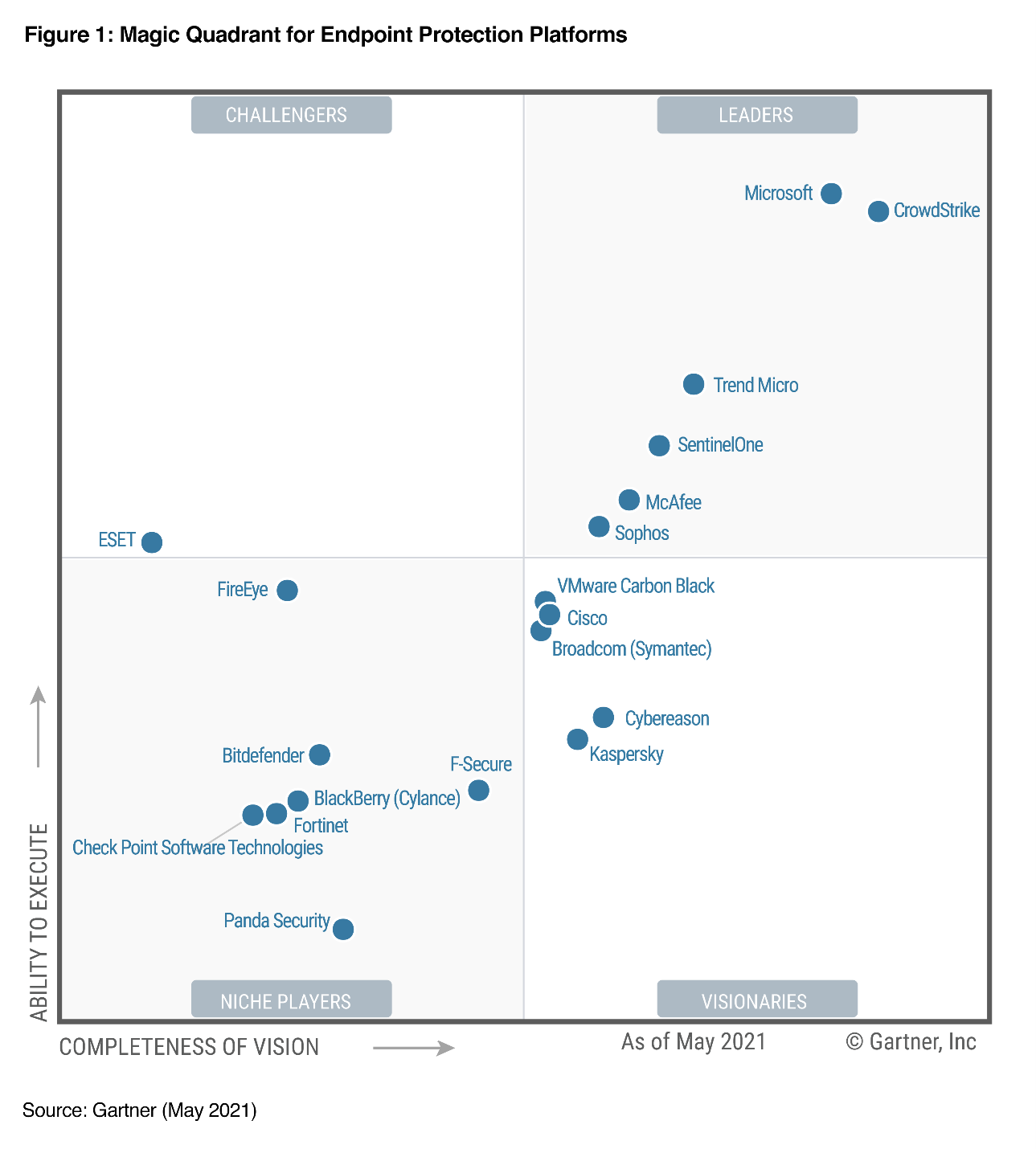 According to Gartner, Microsoft is the leader in endpoint security in 2021 in the Magic Quadrant
For more than a decade, Siemens employees have only used an on-premise communication solution. 2020 saw a strategic decision, as it moved to the cloud with Microsoft 365 and used Teams as the company's primary collaboration platform as part of that transition.
In addition, to meet strict security requirements, Siemens has used Microsoft Endpoint Manager endpoint security solutions to remotely manage devices used for work, including phones, computers. tablets and laptops, of employees.
It is a comprehensive endpoint security solution, deployed on a cloud platform, with risk-based vulnerability assessment and management, thereby reducing attack surface and automated investigation. and fix.
"Through Teams, all of our employees can more securely connect with customers, partners, and suppliers through approved guest access," said Tiago Charréu, Head. Siemens global Microsoft Teams deployment team, said.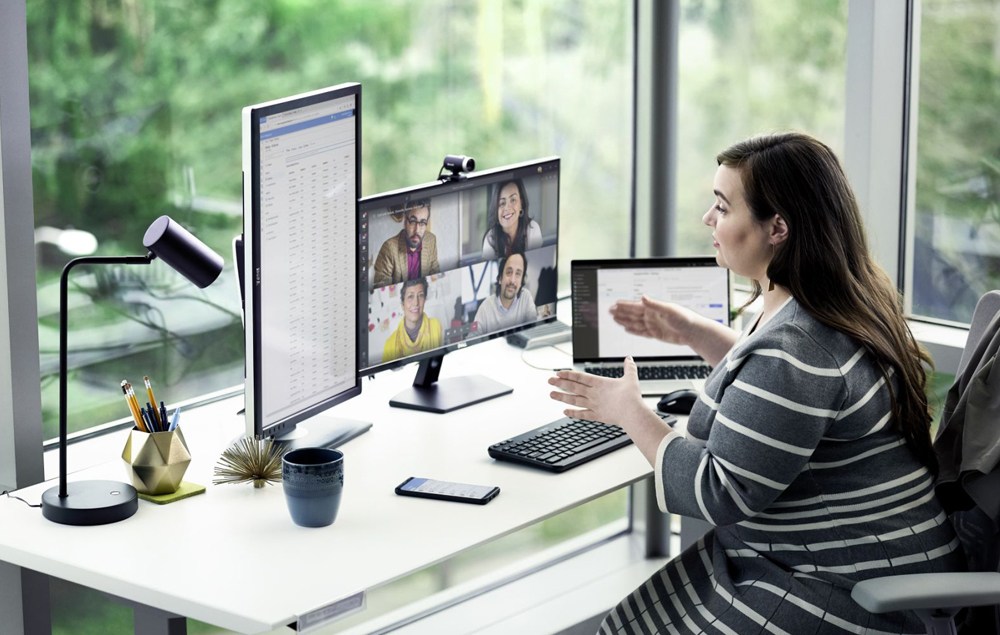 Interoperability, flexibility and safety are important "keywords" for remote working
Thanks to quick IT planning and transparent and transparent Teams implementation, Siemens employees have maintained their normal level of productivity when switching to Teams to work from home.
With 200 rooms in use today and about 2,000 rooms planned by the end of the year, meeting room technicians can save a lot of time by not having to monitor equipment and troubleshoot, replace focus on core business priorities.
Andreas Rieger, Head of Video Collaboration at Siemens, explains: "Previously, our room management system didn't handle firmware updates, and when something went wrong, we had to go to each and every one of them. room, take everything apart, update the firmware, then mount it all back. This is truly a nightmare. Teams Room Premium helped us handle those updates, providing a very detailed alert system of each specific event such as camera problems, speakerphone problems or account problems so that experts can can deal with them immediately."
Mr. Phan

The future of working from home for American workers
With the spread of the Delta strain, working from home is likely to become the option of the future.
.