With the flagship product GT 2 Pro just launched in Vietnam, realme inspires "Dare to excel" for technology lovers. Not only does it challenge the limits of design and performance, it also delivers an experience that's "beyond what you see".
realme GT 2 Pro: refined on the outside, powerful on the inside
Venture into the high-end smartphone race
Although it has only been in the Vietnamese market for 4 years, realme quickly showed its development potential, turning challenges into opportunities to gradually assert its position. 2021 marks an important milestone for realme with the title of "World's Fastest Growing 5G Smartphone Brand" according to Counterpoint Research. This success shows the serious investment and continuous improvement of this brand, and has inspired young people to "dare to leap" from the limit and conquer new heights in life.
The mission of "raising GT Series to a new, better, more excellent level" is also part of realme's strategy in 2022 when it enters the competitive high-end segment. Therefore, the flagship realme GT 2 Pro becomes the "trump card", converging all excellent features: from gripping experience, audiovisual to inner strength; thereby bringing realme closer to the goal of "changing the order" of the high-end smartphone market.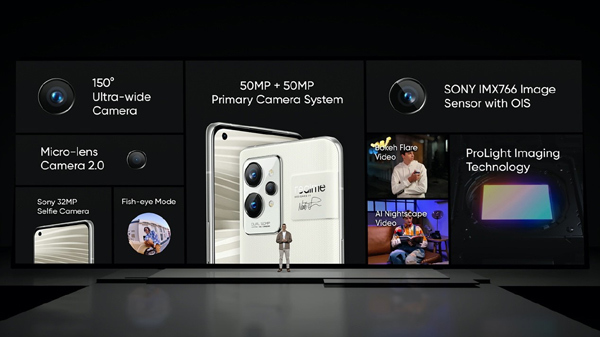 Close-up of realme's "ace" GT 2 Pro in the high-end smartphone race
Breakthrough in design and display
2020 is a "bumper" year of realme awards with 17 brand awards, 159 product awards and 5 design awards in the world. It's the turn of realme GT 2 Pro, this flagship continues to make its mark with a back design towards sustainability. Unique paper grain design combined with Naoto Fukasawa – a representative representative of contemporary Japanese design with exquisite products and "lasting value over the years".
After 63 prototypes and 10,000 hours of color testing, the realme GT 2 Pro back was born. Accompanying material developer SABIC, realme has discovered a material derived from renewable resources called biopolymers, providing both durability and aesthetic appeal (certified by ISCC – The certification system for sustainable development is applied on a global scale). The company representative said that this material will help realme GT 2 Pro reduce up to 35% of carbon emissions into the environment when compared to common glass or metal materials.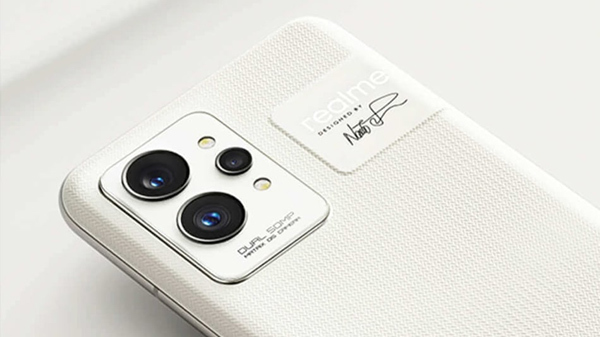 The back of realme GT 2 Pro achieves high perfection thanks to 0.1mm . laser engraving technique
In terms of display, realme GT 2 Pro owns a surreal Super Reality Display 2K AMOLED screen, integrated with the world's first LTPO 2.0 flexible refresh technology, so it offers high resolution and outstanding color performance. Not stopping there, realme GT 2 Pro also received a perfect score in the screen quality assessment from DisplayMate A+ (specialized in testing, evaluating and comparing all types of screens and display technologies).
Maximize performance on leading innovations
GT 2 Pro promises to bring a superior user experience with powerful specifications, highly appreciated by the technology world, worthy of realme's first and most advanced flagship ever. The device owns Qualcomm's latest Snapdragon 8 Gen 1 processor with a stainless steel maximum cooling system, a 5,000mAh battery that supports 65W fast charging. All of the above factors help optimize performance, provide a smooth experience, and meet all user needs: from entertainment, learning to working anytime, anywhere.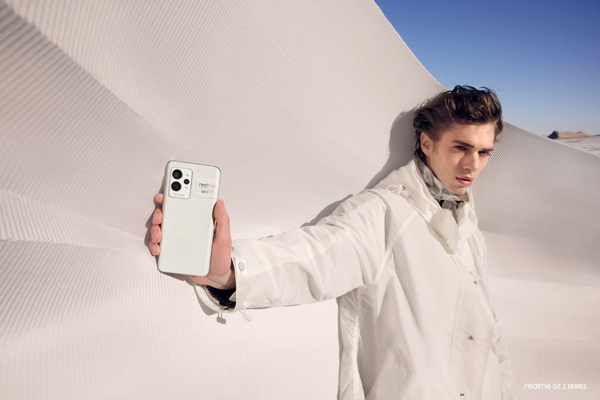 GT 2 Pro will be the first choice of users when bringing many desirable features
In the midst of the flagship race with other technology "big guys", realme still believes in walking on the "flagship path" that they define and develop themselves. With the focus on sustainable development and always on the forefront of new innovations, with the motto "more than what you see", GT 2 Pro is a product that the company invests in every smallest detail. Thereby, the company's ambition is to bring technology closer to perfection. This new product promises to help realme change the "game order" in the high-end segment as it is cherishing.
From March 30 to April 4, 2022, realme GT 2 Pro Pure White version, 12GB + 256GB capacity is available for sale exclusively on Shopee Mall with the price of only VND 15,490,000, promotion VND 1,000,000 compared to the original price of 16,490,000 VND.
Offer details on realme's official e-commerce channel at Shopee: https://bit.ly/3qu1ohk
Doan Phong
.