The Covid-19 pandemic has prompted a dramatic change in many occupations, as well as the way of thinking and ways of people to quickly adapt and stabilize their lives in the "new situation".
Changing the number of countries is a goal that many ministries and agencies aim to achieve, but how do people transform numbers, it is a problem that is not easy to solve. As well as how the farmers cling to the fields, sticking to the field to apply science and technology, especially technology in approaching customers, bringing agricultural products to the network environment to reach the large customers nationwide, even reaching out to the world, not just around in the "village market" as before.
Cabbage vegetables are being harvested by farmers in the fields in Hai Duong
Making the 3rd Covid-19 wave quarantined thousands of households in Hai Duong, initially only one city of Chi Linh, then gradually spread to the whole province. As an agricultural production province, with rich and fertile land, Hai Duong's agricultural products are not only a large source of supply for neighboring provinces but also for export.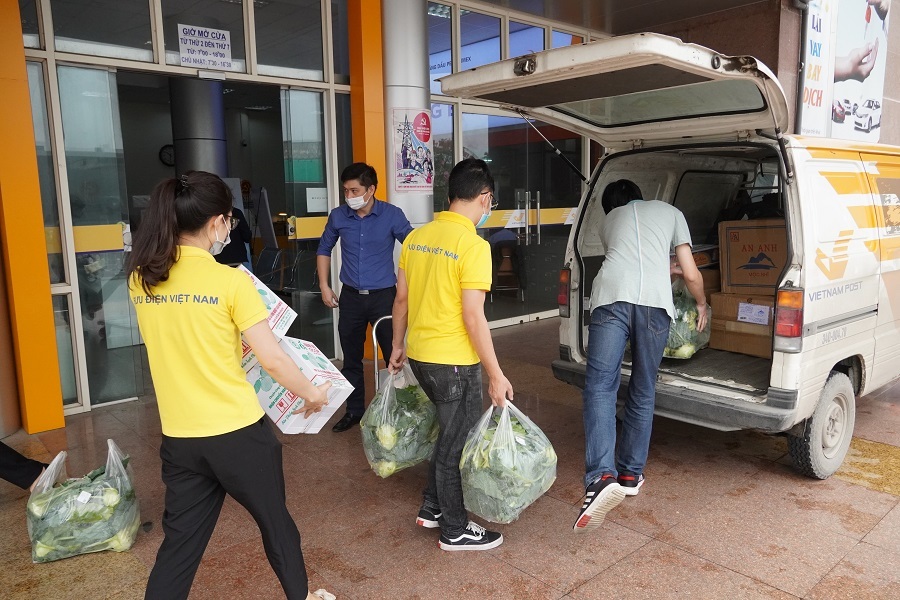 Vietnam Post Office joined hands with farmers to overcome a difficult period due to the impact of epidemics
To ensure safety and stop the epidemic as quickly as possible, the last measure is quarantine the whole province. Farmers are full of fields until harvest time, red tomatoes, eggs, chickens, etc. Besides the fear of fighting against epidemics, farmers have to worry about trade jams, the goods produced cannot reach their hands. consumers, the car trips do not come to buy.
Sharing about efforts to join hands to support the people of Hai Duong to consume agricultural products, Mr. Chu Quang Hao, General Director of Vietnam Post Corporation said: "With the mission of serving the community, we are ready to do All to support farmers, to agricultural products, specialties, for the efforts of the people to be rewarded, we will do our best, choose standard products, reputable suppliers. large purchasing possibilities in Hai Duong and coming here to the surrounding areas if there is a congestion situation of agricultural products, opening stalls on our e-commerce trading floor Postmart.vn. Currently, the website "Vietnam Post and Hai Duong farmers consume agricultural products" is maximizing its efficiency, our technicians have been and will be approaching and instructing directly. Farmers, qualified suppliers put their products on the floor and spread them widely so that the people of the country can access fresh and clean products as well as support farmers to escape the crop. Especially with safe, disinfected special-purpose vehicles and a closed supply chain from supplier to customer, we believe that the difficulties of Hai Duong farmers and surrounding areas will to be resolved quickly ".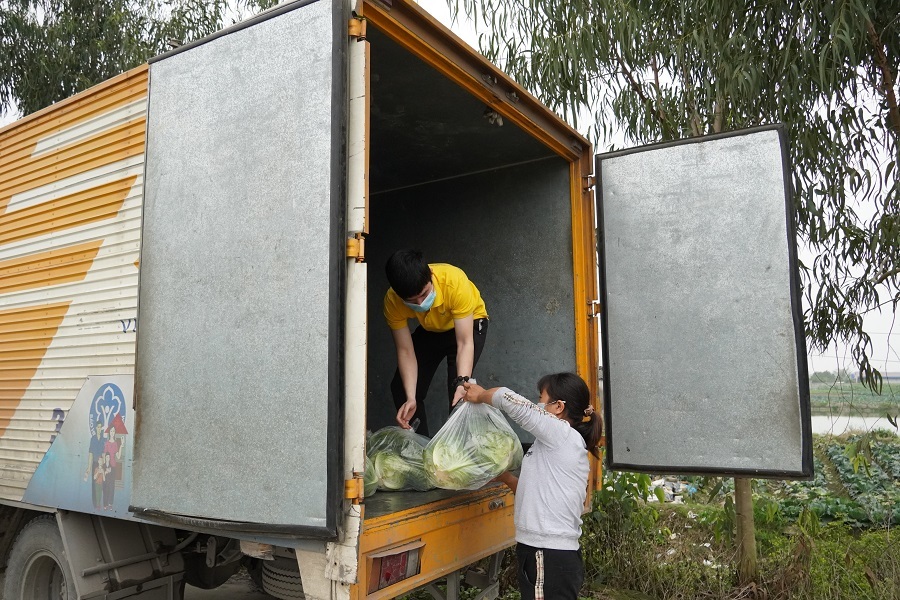 Vietnam Post's vehicles receive agricultural products in Hai Duong
The representative of Hai Duong people expressed his emotion when the VietnamNet delegation arrived and acknowledged the Vietnam Post's trams departing from Hai Duong: "I am really happy and thankful to the Post Office of Vietnam. join hands with us farmers to overcome the difficult period due to the impact of this disease. Thanks to the shipments of the Post Office, my family as well as other families around here have alleviated the worry of an empty crop, when hundreds of hectares of agricultural products have come to harvest without buyers. Thank you all over the country for joining hands to support Hai Duong's agricultural products ".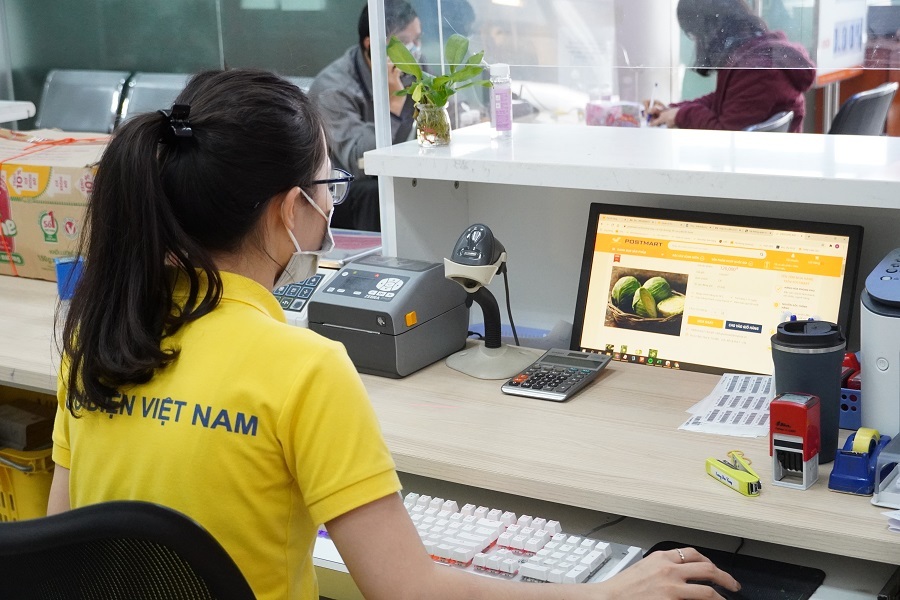 Hai Duong agricultural products listed on the e-commerce platform Postmart.vn
It can be seen that through this program, thousands of packages of agricultural products of dozens of suppliers have been delivered to consumers through Postmart.vn in recent days and the number of orders and items has continued to increase. after the delegation of Vietnam Post contacted and instructed suppliers to ensure quality to open booths.
Postmart.vn will open up a new selling method for people, implement digital transformation for each individual farmer household, to cooperatives, fundamentally change thinking in production, distribution, and sale. retail, thereby improving product quality, stabilizing production, escaping poverty. It can be said that this business method has also contributed to promoting people to raise awareness of safety in agricultural production, use of scientific plant protection drugs, and create high quality products. meeting standards on the floor, increasing the value of agricultural products, reaching diverse customers, accelerating the digital transformation at the commune level and the ability to apply digital platforms in the era of high technology.
VietNamNet

6 hours and 11,000 VND for agricultural products from the farm to the dining table
No longer having to discard vegetables because they cannot be sold, the lives of many farmers in Hai Duong are now more secure thanks to the posting of their farm produce on the e-commerce floor.
.