"Holding" a Facebook avatar can also borrow two or three million dong. Such unbelievable things can completely happen in the digital age.
In recent years, the concept of digital assets has become increasingly popular. Simply put, digital assets include everything that exists in digital format with ownership rights.
Different from assets that can be held (gold, cars, motorbikes), or cannot be held but exist (real estate, corporate shares)… digital assets are simply collections of digital assets. information, images, sounds, digital documents… In which, NFT (Non-fungible token) is a special form of digital asset that is becoming more and more popular.
In general, each NFT can be created as a virtual in-game item, or as a digitalized version of a real-world asset. Images, audio tracks, game items, and artwork are all tradable as NFTs. There, Blockchain technology plays the role of confirming ownership of digital asset owners.
The transaction size of the NFT trading market in 2021. Data: DappRadar
In fact, the NFT market is also very active and growing at a rapid pace. According to statistics of DappRadar, the NFT transaction market size has increased from $1.2 billion in Q1 2021 to $11.6 billion in Q4 of the same year.
For the whole year of 2021, the total global sales of NFTs has surpassed USD 24.9 billion, 260 times higher than the total revenue of USD 940 million in 2021.
The popularity of NFTs has also led to the emergence of a variety of services, including NFT mortgage services similar to those found in real-world pawn shops. Instead of pledging red books, vehicles such as motorbikes, cars, and pawnshop services are now spreading into the digital world thanks to the emergence of new types of assets.
Sharing with VietNamNet, Mr. Pham Nguyen Minh Nhut – CEO of Bami Pawn Shop – the first NFT pawn platform to appear in Vietnam said that, basically, NFT mortgage is similar to the traditional pawn model.
Borrowers must mortgage assets to receive a loan, of course, the loan value is only 30-70% of the property's value. Besides, users also have to bear interest when mortgage, hold NFT assets and have to pay the loan on time to get NFT back.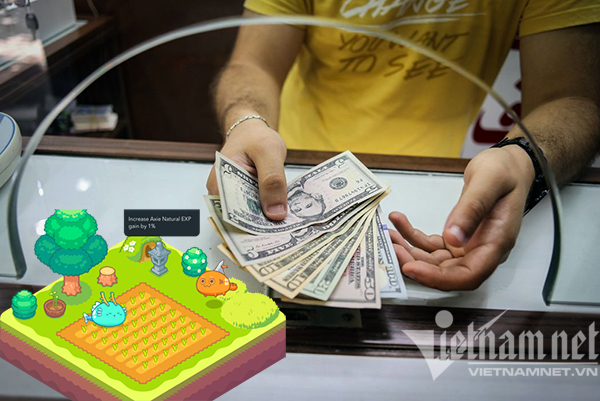 After the NFT craze, related services such as mortgages and virtual property loans began to appear.
However, unlike traditional pawn shops, thanks to technology features, digital pawn services develop along with an ecosystem to optimize liquidity for NFT. Not only mortgage, NFT lending with "store", users can also negotiate with each other on loans and mortgages.
As an example of this, Nhut shared, for popular NFT avatars like CryptoPunk, each Ethereum-based CryptoPunk has a price ranging from 60-100 ETH (equivalent to 162,000-270,000 USD, based on current ETH price. ). These NFTs will pledge about 65,000-100,000 USD at Bami after going through the valuation team.
The characters in the game Axie Infinity are also a mortgageable asset thanks to their high liquidity. The valuation of Axies is done through the floor price on the game's marketplace (marketplace) and deducts a price range to hedge against risk.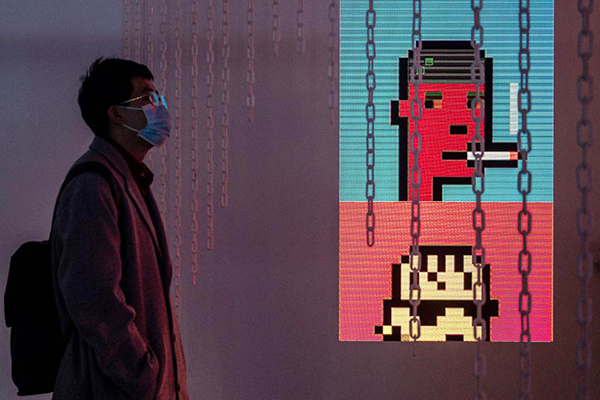 Popular NFT avatars like CryptoPunk can also be pledged for up to billions of dong.
In the event that the borrower does not return to take the collateral, the NFT will be brought to the liquidation market to be sold at a lower price than the floor price. The pawnbroker can also link to resell to those same NFT issuers.
As revealed by the developer of the NFT pawn platform, in the future, Bami will issue NFT with its own privileges such as participating in Launchpad, reducing mortgage interest rates… This is the difference of the pawn platform. 4.0 era compared to traditional pawn shops.
In Vietnam, there are currently a number of projects specializing in NFT such as the artwork exchange (Heaven's Gate), the project to release NFTs for rappers and artists (SingSing),… These are all projects. The project creates a supply of NFTs through the issuance or digitization of real assets into virtual assets.
Therefore, the appearance of the NFT mortgage service is considered a new piece to add to the thriving NFT ecosystem in Vietnam. This also opens up new outlets for NFT holders as digital assets like their avatars and game characters can be liquidated just as easily as real assets.
Trong Dat

Buy 'houses and apartments' for just the price of a bowl of pho
Many virtual lands have been successfully sold for millions of dollars. A real piece of land or house can now also be divided and sold into parts thanks to virtual technology.
.