To celebrate Christmas and New Year 2022, from December 1, 2021 to January 15, 2022, VNPT offers many valuable "Smart Home" gifts to lucky customers when registering for Home packages.
The award set of the program includes smart devices to support the whole family such as: 1 TV, 1 refrigerator, 1 cleaning robot, 2 wifi mesh (Wifi signal amplifier) ​​and 3 cameras (indoors) and outdoors). Each set of prizes is worth more than 45 million VND.
To participate in the program, customers only need to register new VNPT Home packages. Those who are using single Internet and MyTV packages when converting to the integrated Home package will also have the opportunity to win.
Specifically, VNPT customers who register for a new service will receive the following incentives: joining a new network of Home Internet or MyTV package service will receive 1 bonus code; Joining a new network of HomeTV/Home Mobile package service will receive 3 bonus codes; Joining a new network of Home Combo/Peak/Safe/Mesh package service will receive 5 bonus codes.
For customers who convert, the number of bonus codes is also increased according to the package value. Specifically, customers who convert from Home Internet, MyTV single to HomeTV/Home Mobile package will receive 2 bonus codes; customers who convert from Home Internet, MyTV single to HomeCombo/Peak/Safe/Mesh package will receive 4 bonus codes.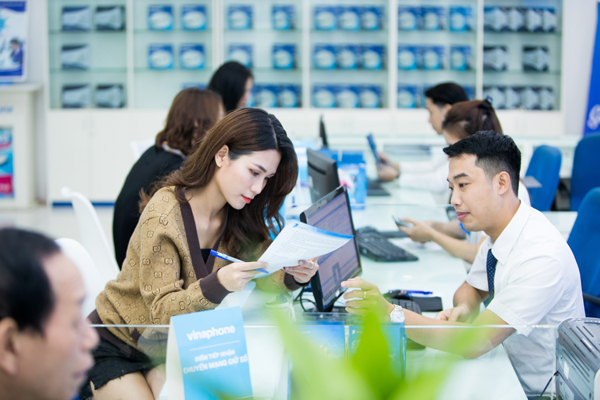 Responding to the trend of using smart Internet-connected devices, and at the same time supporting online activities in the context of the complicated Covid-19 pandemic, over the past year, VNPT has continuously launched packages with high quality and low price. high speed, integrated with many modern devices and utilities. Besides the familiar Internet and television product lines, new integrated combos like Home Safe bring many conveniences to the family: connecting more cameras, home mesh with built-in wifi signal amplifier for large-sized homes. In addition, VNPT also regularly upgrades transmission lines, Internet speed, increases channels and television content, to meet the needs of working, studying and entertaining at home.
Information about the promotion program and the list of winners will be updated on the website: https://khuyenmai.vinaphone.com.vn.
To register for VNPT's Home packages and receive incentives, VNPT customers go to the nearest VNPT stores or contact the hotline 18001166.
VNPT customers can also register at the network's online channels such as website: https://vnpt.com.vn, https://shop.vnpt.vn, My VNPT application.
Pearl league
.