With the newly launched Reno6 Series, OPPO has equipped with the latest Dimensity 900 chipset from MediaTek, which is considered to have strong and stable performance and integrates many advanced technologies.
Dimensity 900 – The new choice of OPPO Reno6
In recent years, MediaTek has emerged as a brand that provides powerful performance chips at affordable prices and is trusted by many technology giants. Its chip lines are increasingly upgraded in performance, graphics, and even 5G and AI.
With the aim of realizing the dream of 5G experience for every user soon by making this premium technology even less complicated and more affordable, in its recent launch with Reno6 Series, OPPO Prioritizing the choice of MediaTek Dimensity 900 chip to equip the "child" Reno6 in the near-premium segment, according to Dr. JC Hsu, Vice President and General Manager of MediaTek's Wireless Communications Business Division, Dimensity 900 brings a set of improvements in connectivity, display and 4K HDR images to high-end 5G smartphones, and Reno6's use of the Dimensity 900 chip will both ensure a strong performance but still keep the price reasonable. reason for users.
OPPO Reno6 owns the latest Dimensity 900 chip from MediaTek, currently priced at VND 12.99 million.
Performance power comes from chipset
Dimensity 900 is the latest chip in MediaTek's Dimensity 5G series manufactured based on the 6nm process. The chip is equipped with an eight-core central processing unit (CPU) consisting of two Arm Cortex-A78 processors clocked at 2.4 GHz and six Arm Cortex-A55 cores clocked at 2 GHz, combined with graphics processing unit (GPU) Arm Mali-G68 MC4 allows Reno6 to handle basic tasks such as making calls, surfing the web, listening to music, watching movies, … in a smooth and smooth way. When playing heavy games like Lien Quan Mobile, Call Of Duty, the device also handles smoothly at high graphics levels and stays stable at 60FPS.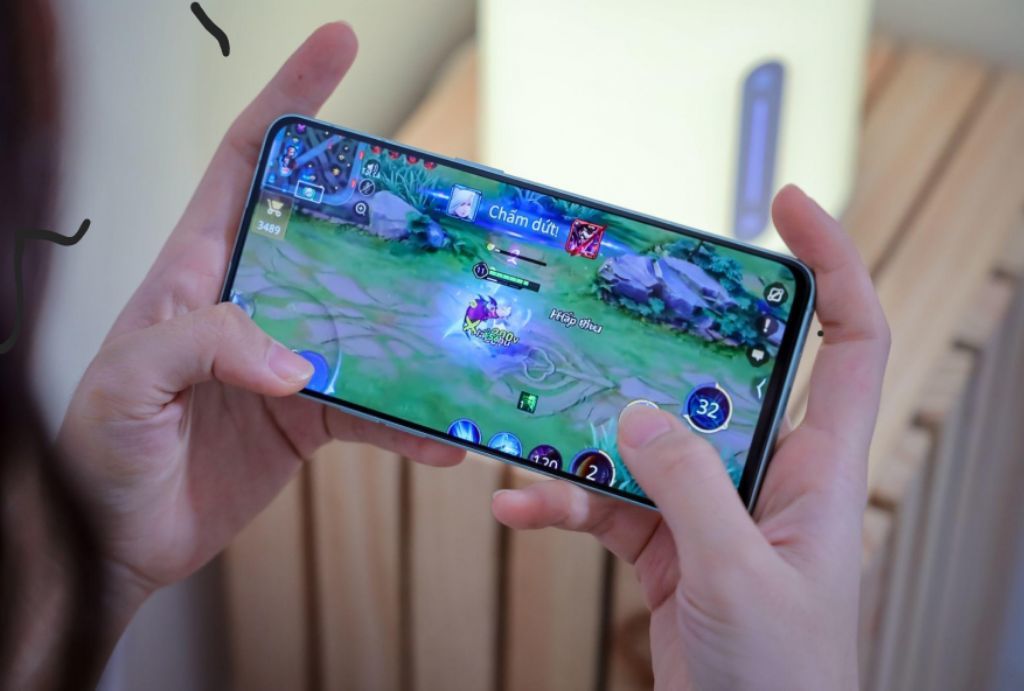 The Dimensity 900 chip helps Reno6 show smooth performance for any task, even when playing heavy games.
Equipped with 8GB of RAM with LPDDR5 memory and UFS 3.1 storage to increase read and write speeds, Reno6 performs well in multitasking as well as feels smooth and fast switching between applications. The SoC that comes with RAM can even be expanded up to 15GB thanks to OPPO's exclusive RAM Expansion technology. The powerful performance of the Dimensity 900 comes with a large and flexible RAM capacity that allows users to open multiple applications at the same time without any stutter, lag or freeze.
Professional photography experience and AI camera
The photographic capabilities that have been OPPO's strength are now further enhanced by the Dimensity 900 chip. Chief among the standout features is the Bokeh Flare portrait shot available on both the front and rear cameras, with the ability to The ability to create bokeh points at different depths is similar to that of a professional camera. On Reno6, this feature is especially applicable to video recording, providing impressive background removal movies. Besides, the AI ​​Highlight Video feature provides HDR brightness for clear recording quality even in low-light environments.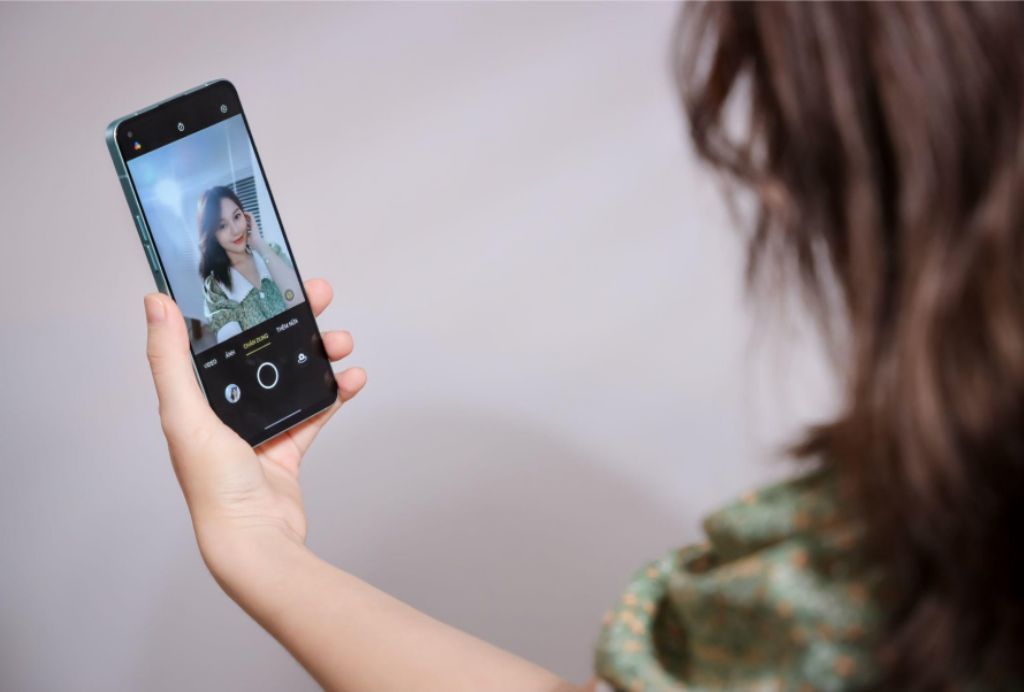 The Bokeh Flare Portrait feature on Reno6 allows users to experience professional bokeh photography with the support of the Dimensity 900 chip.
The above features are all thanks to the high-end AI processor integrated into the chip by MediaTek with INT8, INT16 and FP16 capabilities, which helps to increase the quality and accuracy of images and videos on AI cameras. Along with that, 3DNR and MFNR noise reduction, enhanced 4K HDR video recording, and 108MP UltraClear photography make the Reno6 an ideal shooting device for young content creators.
Great battery life with super fast charging
Although the Reno6 has a large 4,300mAh battery, one of the concerns with 5G is battery life. To solve this problem, the Dimensity 900 has been equipped with MediaTek 5G UltraSave technology that works with both standalone and non-standalone 5G networks to ensure the device can last all day using any network. Along with that, 65W SuperVOOC 2.0 fast charging support will also ensure the device is fully charged in just 28 minutes.
With strong and stable performance from the Dimensity 900 chipset, along with unique camera features, excellent battery life and 5G connectivity, it can be said that OPPO Reno6 is one of the prominent names in the near-range segment. high-end at the present time, promises to bring many great experiences.
Nguyen Minh(synthetic)
.