The symposium on Digital transformation and building synchronous, modern, interconnected urban infrastructure to adapt to climate change in the process of sustainable urban development has just been held in Hanoi.
This is an event jointly organized by the Central Economic Commission, the Ministry of Construction, IEC Consulting and the Alliance for Public-Private Cooperation for Smart Cities Development to promote the development of sustainable smart cities in Vietnam. Vietnam.
Model for building smart cities
Sharing at the seminar, Assoc. Prof. Dr. Vu Ngoc Anh, Director of the Department of Science and Technology (Ministry of Construction) said that currently about 55% of the world's population lives in urban areas. Cities contribute 70% of global GDP. It is forecasted that by 2050, about 66% of the global population will live in cities.
North America is currently the region with the highest urbanization rate with 82%, Europe is 72%, Australia is 71%, Asia is about 46%. In Southeast Asia, the urbanization rate of this region is 48.7%, accounting for 68% of the GDP of countries in the region.
Vietnam is a country with a lower urbanization rate than the average of Asia and the region. The whole country currently has 863 urban areas with an urbanization rate of 40.5% (June 2022 data). The contribution of urban economy to our country's GDP is about 70%.
According to Assoc. Prof. Dr. Vu Ngoc Anh, many countries around the world have taken advantage of the achievements of the 4th Industrial Revolution to build smart cities.
In which, the 6 smartest cities today are New York, London, Paris, Tokyo, Reykjavik and Singapore. The common point of these smart cities is a well-connected transport infrastructure, digitally converted public transport and connection with monitoring and control systems.
New York (USA) is a city that has performed very well in digital transformation of the water supply industry. People here can monitor the amount of water as well as the quality of water consumed.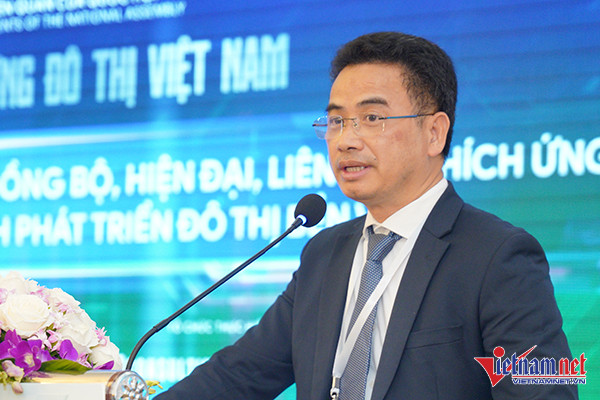 In Paris (France), this city is transitioning to transportation systems that do not use fossil fuels. With Singapore, they have smart trash cans, right at mini stations.
In Japan, the Tokyo government has built many giant water wells, which can store millions of cubic meters of water in response to heavy rains caused by extreme weather.
"Currently, 63 provinces and cities in Vietnam have projects on building smart cities. The problem now is what model should we choose and how to do it. Cities will have to rely on their specific conditions to choose the appropriate smart city development", said Assoc. Prof. Dr. Vu Ngoc Anh.
Vietnam's bright spot on smart city model
Da Nang is one of the most active localities in the country in deploying the smart city model. According to Mr. Nguyen Quang Thanh – Director of Danang Department of Information and Communications, here, people when riding the bus can stand in their position and send syntax messages to the switchboard to receive information about routes and stations. nearest bus.
For visitors, when they come to any restaurant in Da Nang, they can text according to the syntax of the restaurant's name and address. The system will then send a message indicating whether the restaurant has been granted a food safety and hygiene license, and whether the business has a history of food safety violations.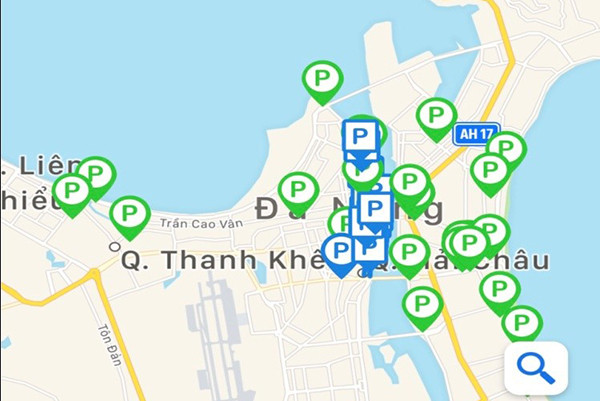 Similar to transportation services, when tourists use transport services in Da Nang, they can text the service provider's vehicle number to the switchboard. The system will return detailed information that shows what year the used car is registered, whether it is regularly maintained or not.
According to the Director of the Da Nang Department of Information and Communications, the city has deployed a Smart Traffic Monitoring Center to operate traffic lights. The system is also capable of monitoring parking on the roads. Da Nang residents can also locate parking through the app.
Mr. Nguyen Quang Thanh said that in order to implement digital transformation of a smart city, it is necessary to have the determination of leaders, resources, a roadmap for implementation and a long-term vision.
What do smart cities in Vietnam need?
According to Mr. Nguyen Thanh Hai – Director of Center for Network Strategy and Technology Innovation (Viettel Corporation), the core of smart cities will evolve in 5 steps.
First, a network of sensors must be built all over the city. Next, after data collection, it is necessary to connect these data to management platforms.
In the third step, once connected, a platform is needed to analyze and operate the systems in real time. Then, it is necessary to integrate all those systems into a single smart city system. Finally, the provision of smart city services to the people.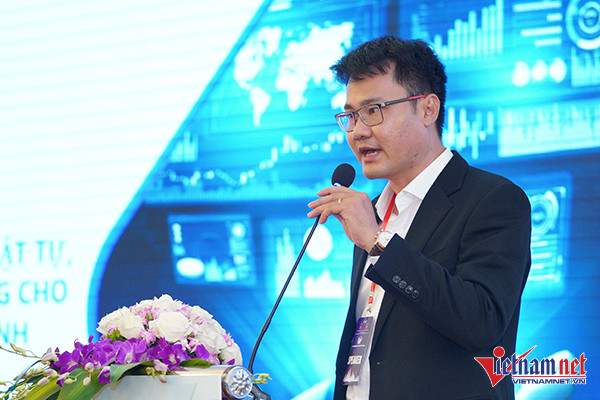 Sharing about the required features of a smart city in Vietnam, Mr. Huynh Luong Duy Thong – Director of HCMC R&D Lab (VNPT Group) said that the problem big cities are facing is the quantity. means of traffic increase rapidly, thereby leading to traffic jams and affecting traffic safety, security and urban order.
Besides, according to Mr. Thong, the current security and order situation is also quite complicated, crimes against life, health, robbery, … tend to increase. Therefore, today's cities need IT application solutions to solve this problem.
"It could be a traffic monitoring system through a camera. Currently, the surveillance system developed by VNPT can recognize faces and characteristics such as gender and age to match data in the available inventory. This system is also integrated with AI to detect people breaking into prohibited areas or illegal gathering of people, " Mr. Thong shared.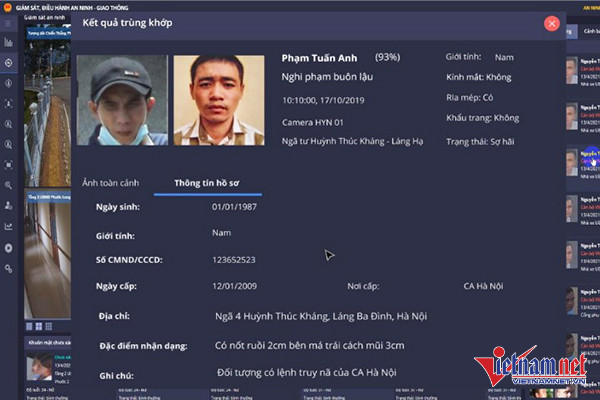 According to this expert, smart cities in Vietnam should also apply solutions to listen to social networks. This is a system capable of scanning information on Facebook, YouTube, newspapers and forums, then conducts analysis and offers the most interesting topics.
On the basis of aggregated information as well as nuances of social network users, authorities can find out issues of public interest to handle and resolve effectively and quickly.
Trong Dat
.