Cheap Masstel laptops are aimed at serving children's online learning needs in the context of the spreading Covid-19 epidemic.
Masstel E116 is an upcoming computer model of Vietnamese brand Masstel. According to the manufacturer, this laptop will be available for sale in mid-January 2022 with the price of 5.99 million VND. Looking at the outside, it can be seen that the Masstel E116 has a modest size. The model is smaller and lighter than most laptops on the market. This is considered a strong point of the E116 when the device is aimed at students with online learning needs.
Due to its small size, Masstel E116 does not have too many ports on the side. The device has a total of 1 USB 3.0 port, 1 USB 2.0 port, 1 mini HDMI port, 3.5mm headphone jack and 1 microSD card slot. This amount of ports is just enough for the basic needs of users. For those with more diverse needs, they will have to resort to converters. Besides, it's quite unfortunate that the E116 still uses its own charging port. With similar thin and light sized models, using the USB Type C charging port will be more optimal for users.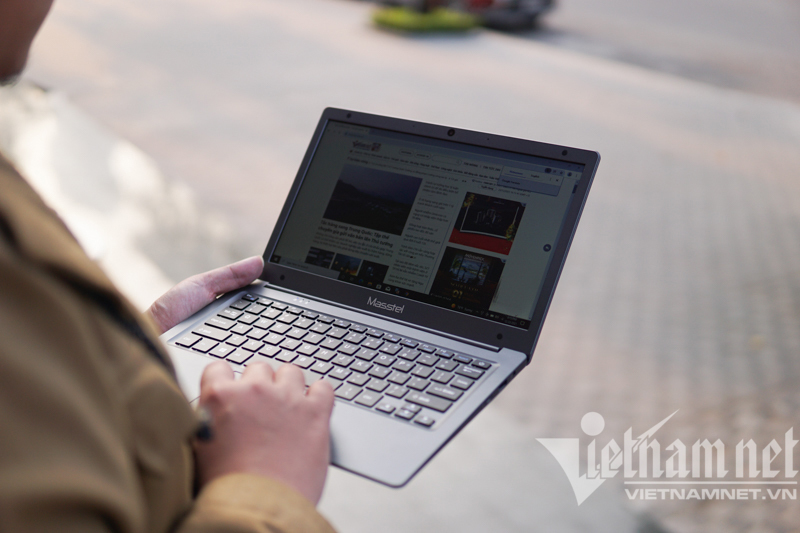 Masstel E116 has an 11.6-inch screen with a resolution of 1366×768 pixels. With a resolution that only stops at HD, which is equivalent to a mid-range phone although the screen is much larger, this is clearly a minus point of the device. From the above shooting angle, it can be seen that the wide viewing angle is not the advantage of this model.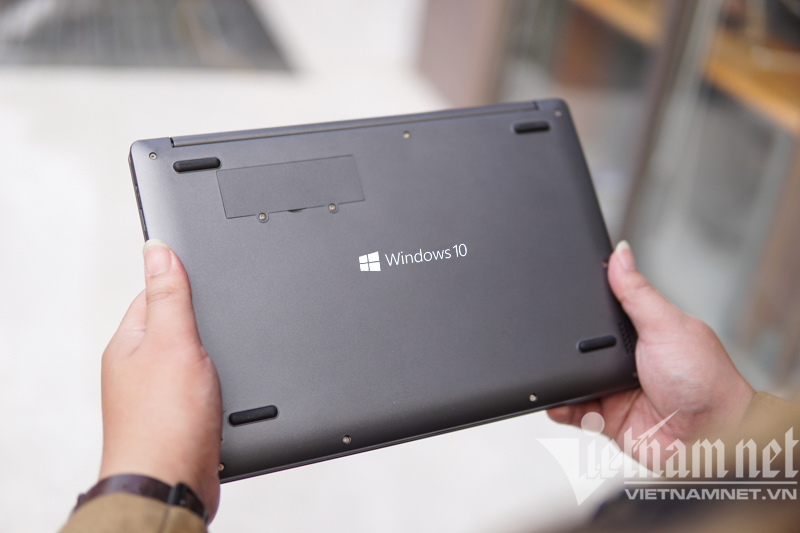 In return, this device has the advantage of being compact. The device weighs only about 900 grams, which is quite convenient for carrying on the go. The back of the Masstel E116 has a small cover that is bolted with a screw. Most likely this is where the expansion SSD slot is located.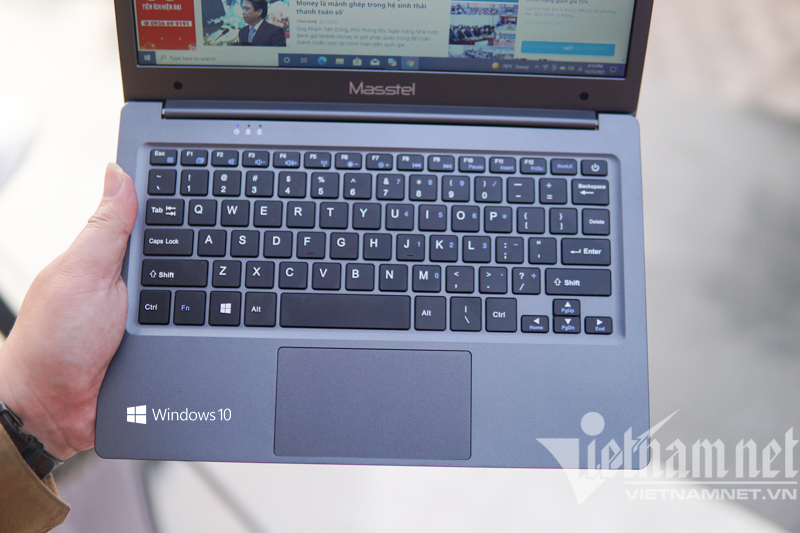 The keyboard of the machine is well designed, although the key travel is quite shallow. This is also a common disadvantage of thin and light laptops.
Due to the size limit of the machine, the touchpad of the Masstel E116 is also small and not really convenient for people with large hands. In return, the feeling when using the touchpad of this model is quite smooth, users can use two-finger operation to scroll up and down. It should also be added that the size of this touchpad is quite suitable for small children – the main user group of this product.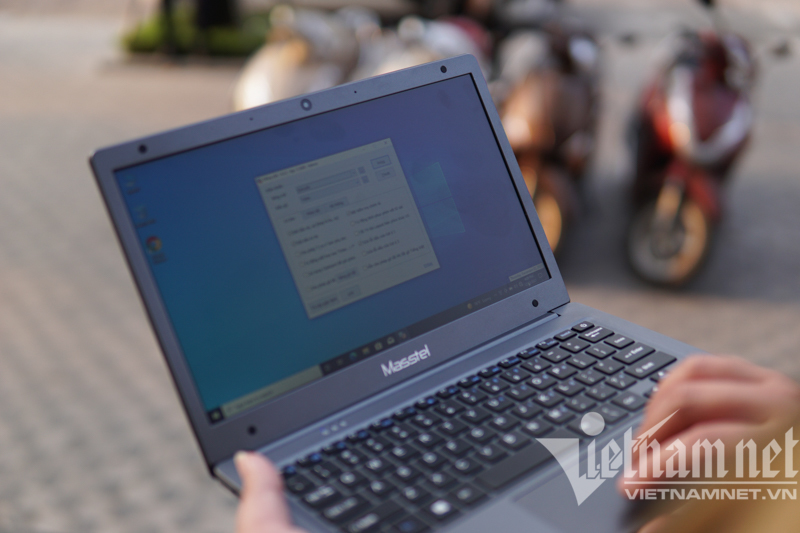 In terms of configuration, Masstel E116 uses Intel Celeron Gemini Lake Refresh N4020 Dual Core 2.8 GHz chip. The machine has 4GB RAM and 128GB eMMC hard drive for twice the speed of conventional hard drives. Masstel E116 uses a 7.6V 4,000mAh Li-Po battery. According to the manufacturer, this level of battery capacity can provide enough for users for at least 5 hours of use. If used sparingly at a lower brightness level, users can use the device for 7 hours.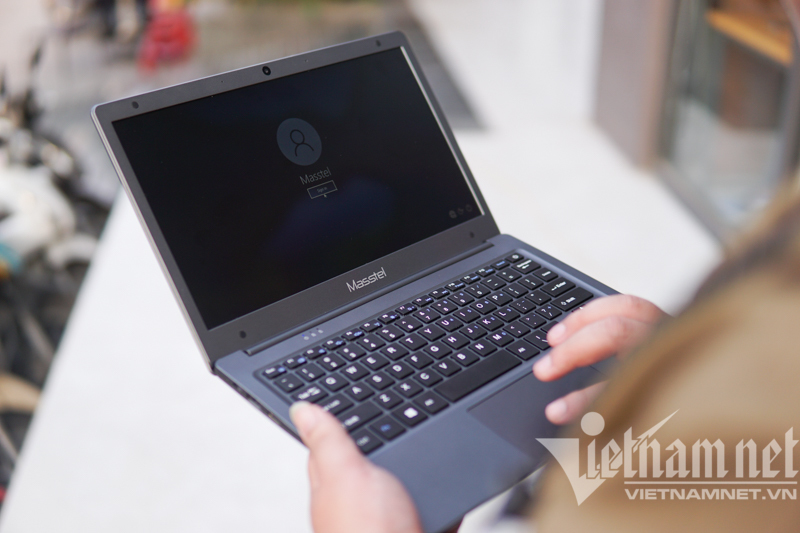 Webcam is a factor that many people are interested in when choosing to buy a model used for online learning. Webcam 2.0 MP resolution of Masstel E116 for quality at an acceptable level compared to the price range. Overall, in general, this is one of the cheapest laptop models with integrated Windows 10 Pro copyright. The price of only 6 million of this device is quite suitable to popularize laptops to children who are learning online across the country.
Trong Dat

FPT suddenly encroached on the retail market of computers and components
Instead of selling only laptops and mobile devices as before, the retail system FPT Shop will trade in both PCs and computer accessories.
.